Why stay in a hotel, when you can stay in an apartment owned by fashion royalty." The 3 rooms at 5 Moussy are three apartments that  Azzedine Alaia rents out next door to his atelier in the Marais."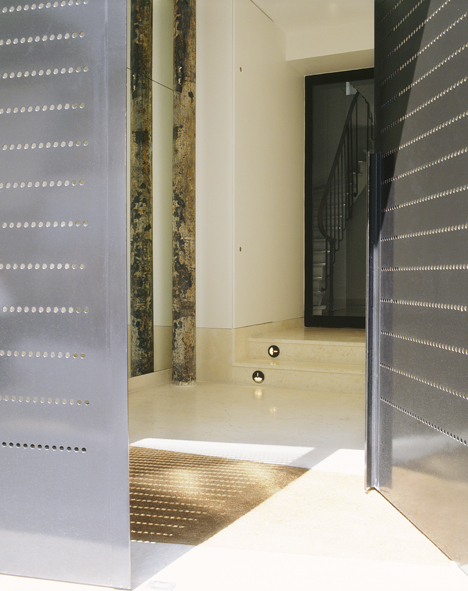 Wha? Wha?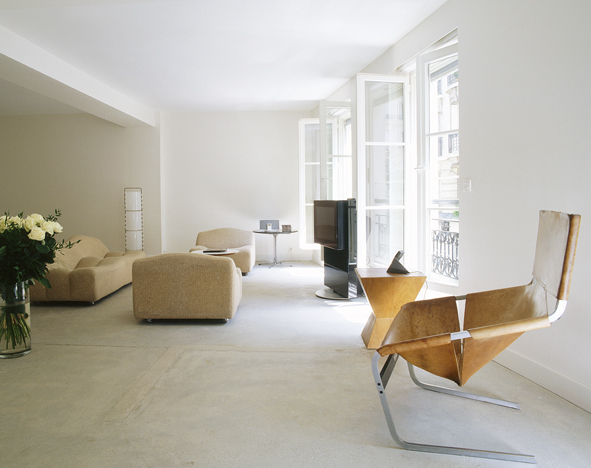 "You enter the 18th century building on a quiet small, 1 block street in the Marais through black iron doors with rows of horizontal pin dot holes and up the winding, highly polished wooden staircase. Once inside, the apartments are pristine with concrete floors and all your favorite mid-century modern furniture designs including Jean Nouvel, Marc Newsom, and Arne Jacobsen, all from Azzedine's private collection. They have full kitchens and state of the art electronic toys including a printer/scanner, high-speed internet access, flat screen television and a Bang & Olufsen entertainment center."
"The prices start at 450 euros a night and increase 50 euros for each additional guest."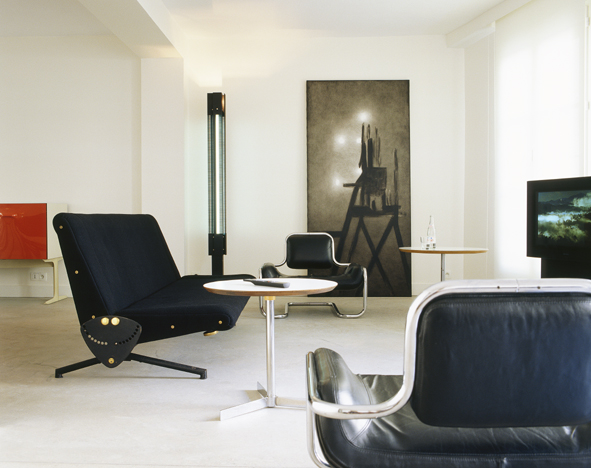 " There is a1 one bedroom apartment, and 2 two-bedroom apartments."

Honey- can you get on this? I still haven't seen Versailles

Photos and text from HERE.