Its a biggie… I made it today… and I LOVE LOVE LOVE it. The sad thing is, that for you guys, you can't really tell what it looks like for real, because you have no sense of the scale. Its pretty hard to even get a photo of a painting this big before its on a wall. I had to climb!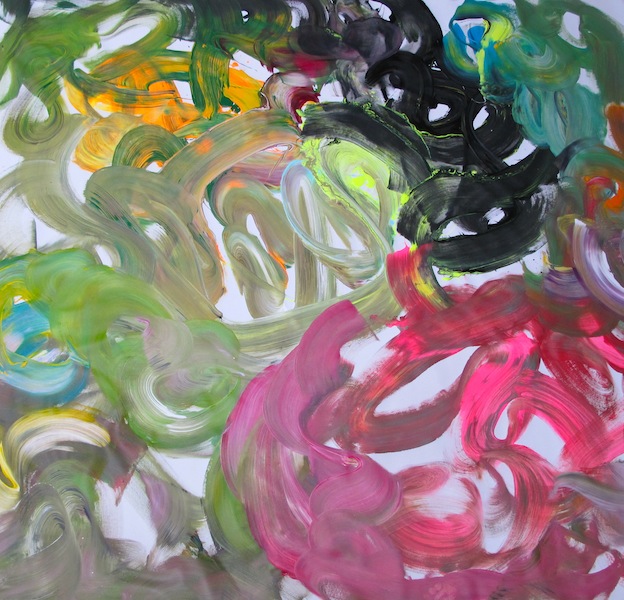 I feel like it just looks like mish mash on the screen, but in real life its a painting made up of a lot of interesting quite and loud moments… And the scale brings it all together… the thing is about 6 feet by 8 feet, its literally the size of a king size bed!
The little mini moments I enjoyed in this piece can be made into prints: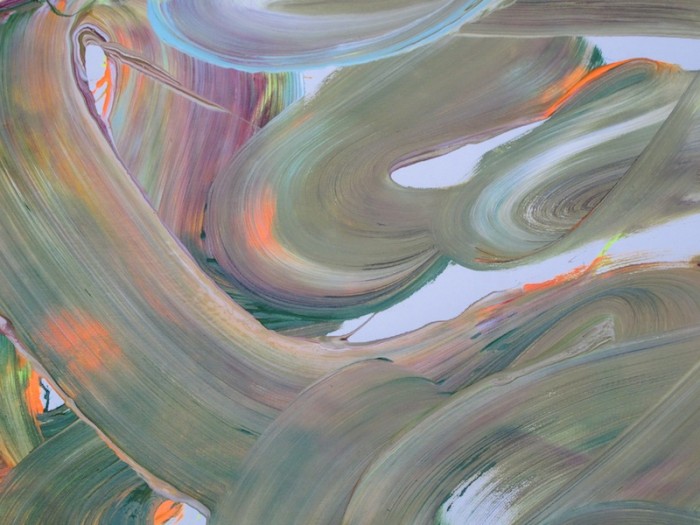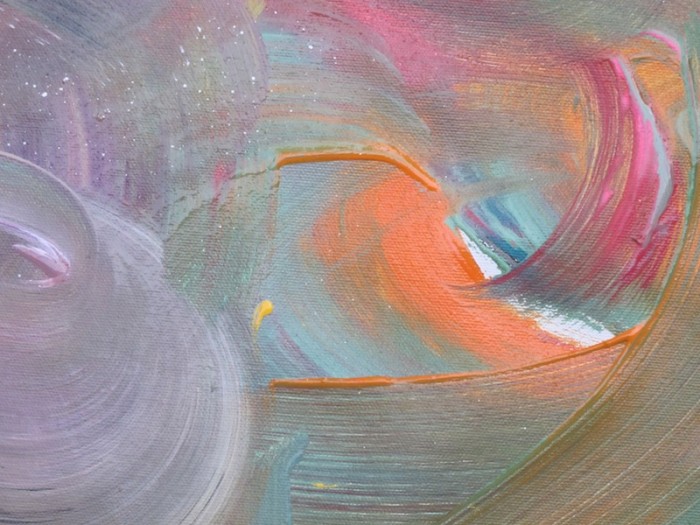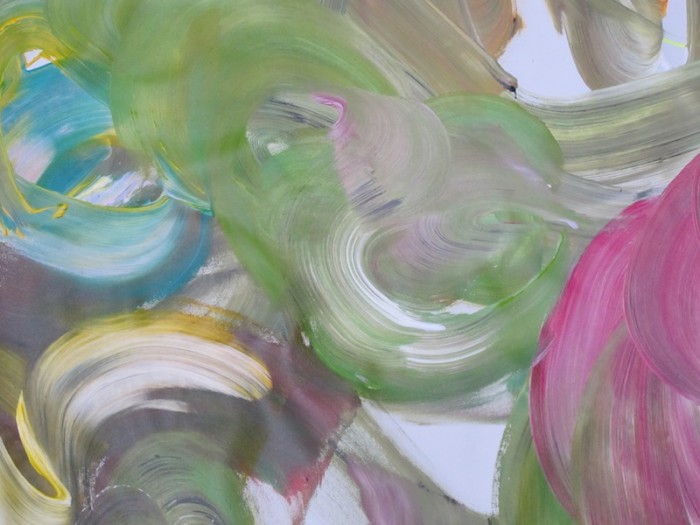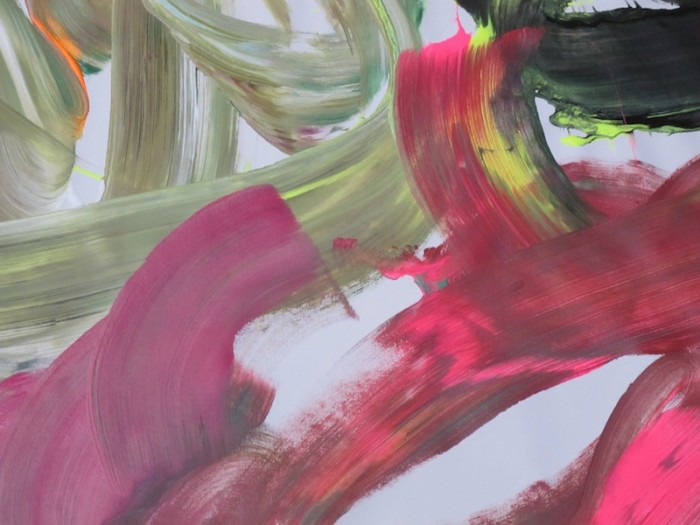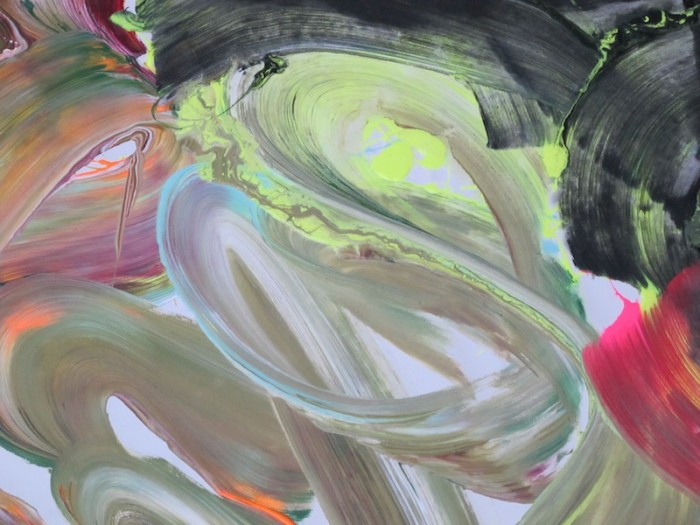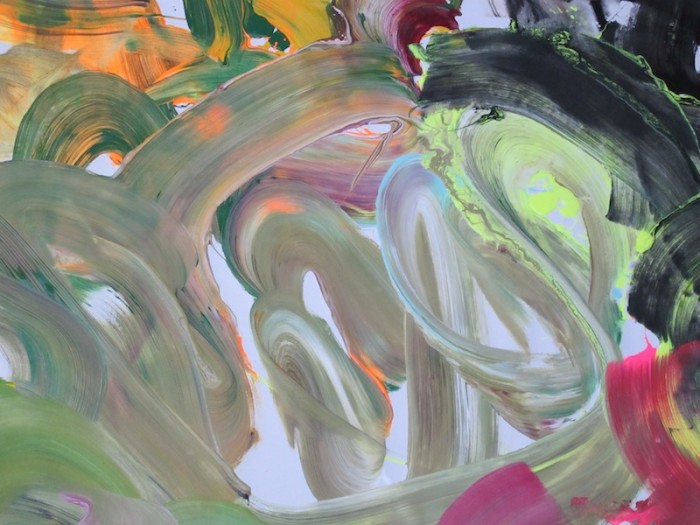 You don't know how much joy can be found by swirling glorious colors together on a canvas. For real.  Email me for more details on the canvas and the prints… I wish I could keep this one, but I don't have ANY wall space this big. Boo.
*I decided to add a photo that had the floor in it as well, so you could get a sense of the scale some more. Now that its dry, Ill hang it vertically to get a good shot.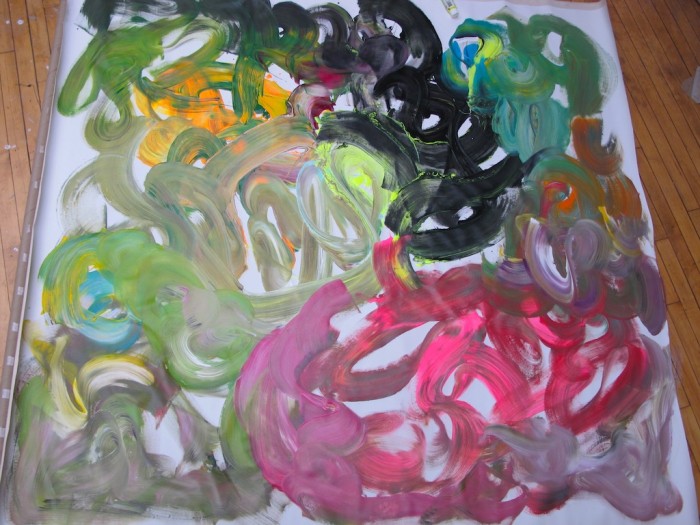 5 Responses to "New MURAL sized painting."