I shoplifted this post from Honestly WTF, but come on… upon seeing this, how could I not share with you? Maybe I should do a "links" section every Friday composed of my favorite posts on other blogs each week… Huh, it's an idea.
And now:
It's the work of artist Karen Knorr in a series called India Song:
The photographic series considers men's space (mardana) and women's space (zanana) in Mughal and Rajput palace architecture, havelis and mausoleums through large format digital photography.
Karen Knorr celebrates the rich visual culture, the foundation myths and stories of northern India, focusing on Rajasthan and using sacred and secular sites to consider caste, femininity and its relationship to the animal world. Interiors are painstakingly photographed with a large format Sinar P3 analogue camera and scanned to very high resolution. Live animals are inserted into the architectural sites, fusing high resolution digital with analogue photography. Animals photographed in sanctuaries, zoos and cities inhabit palaces, mausoleums and holy sites, interrogating Indian cultural heritage and rigid hierarchies.  Cranes, zebus, langurs, tigers and elephants mutate from princely pets to avatars of past feminine historic characters, blurring boundaries between reality and illusion and reinventing the Panchatantra for the 21st century.
Basically, it's a series of supremely gorgeous photos of indian palace interiors with more supremely gorgeous photos of elegant animals and in the juxtaposition of the two creates something spellbinding.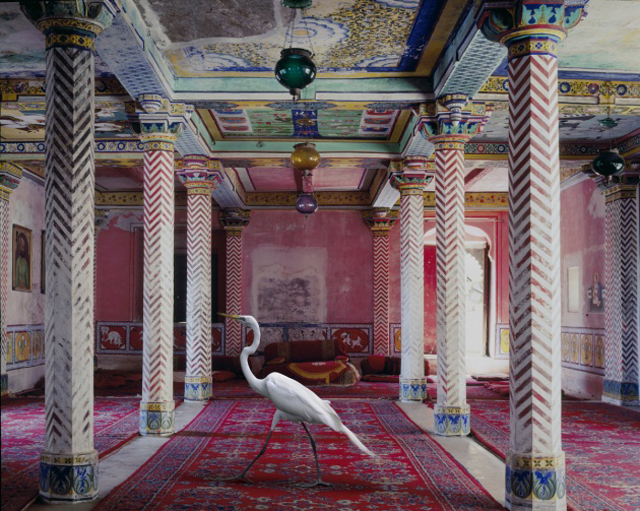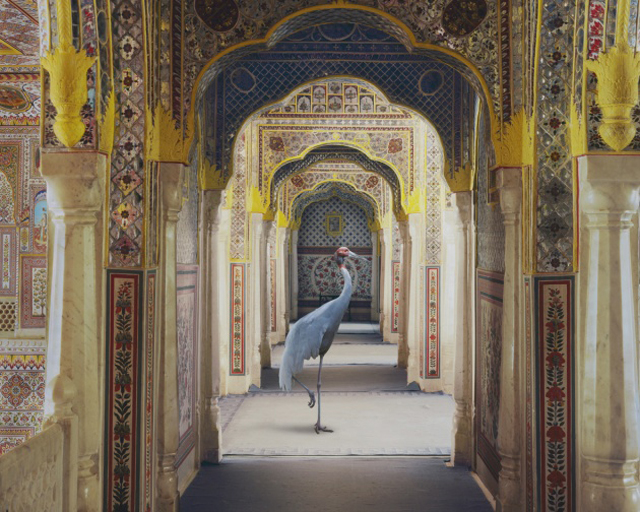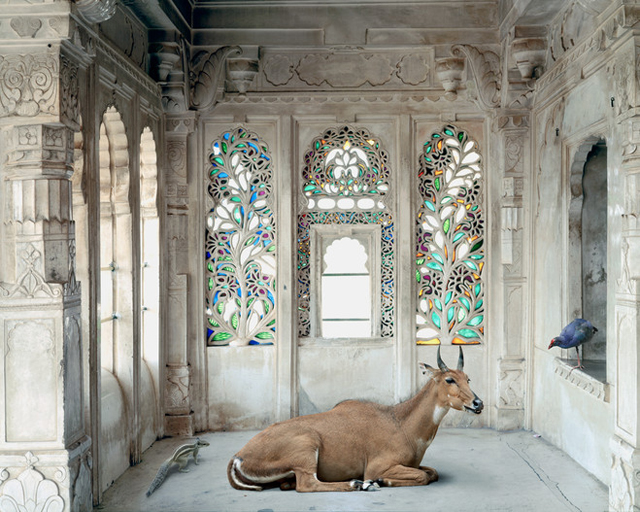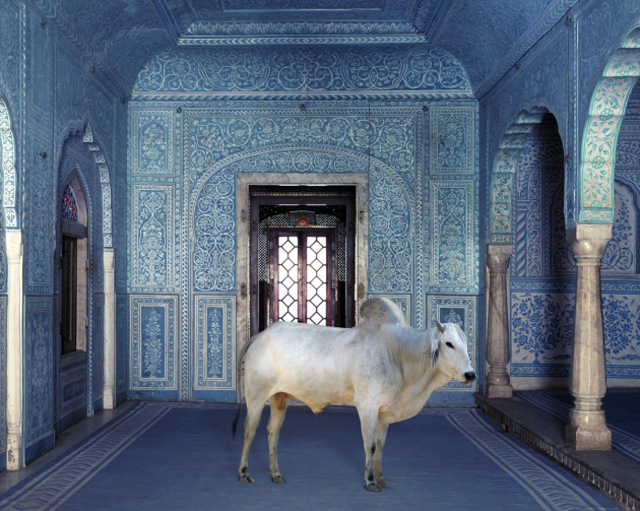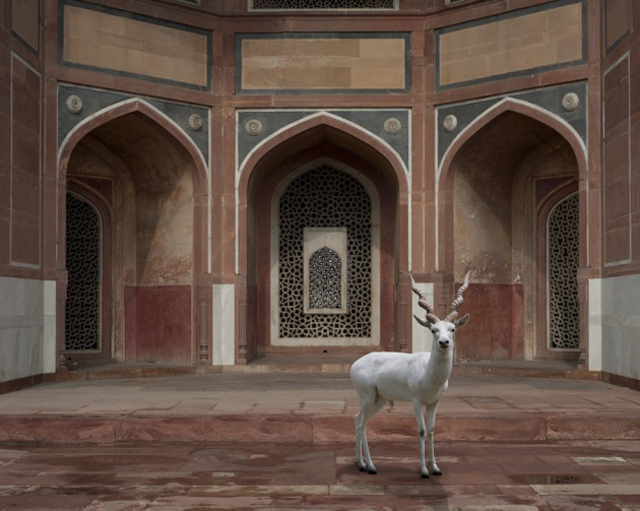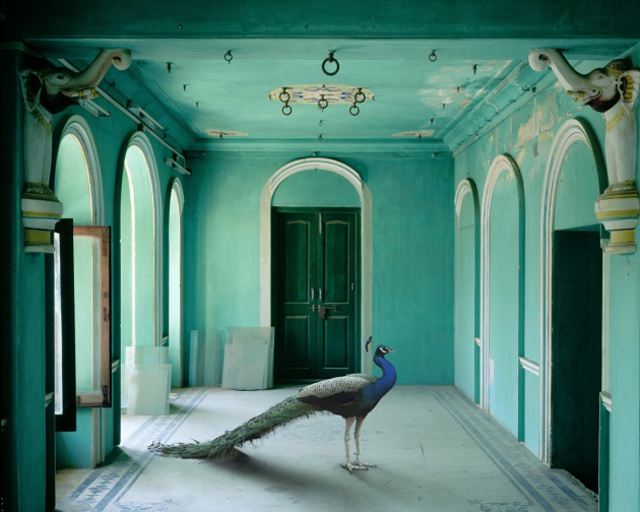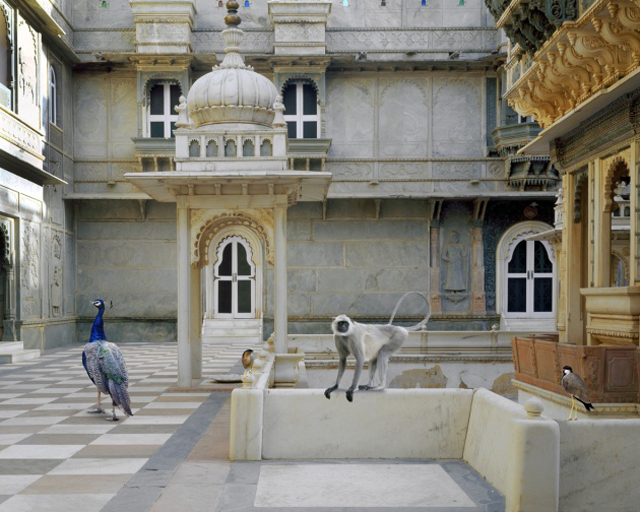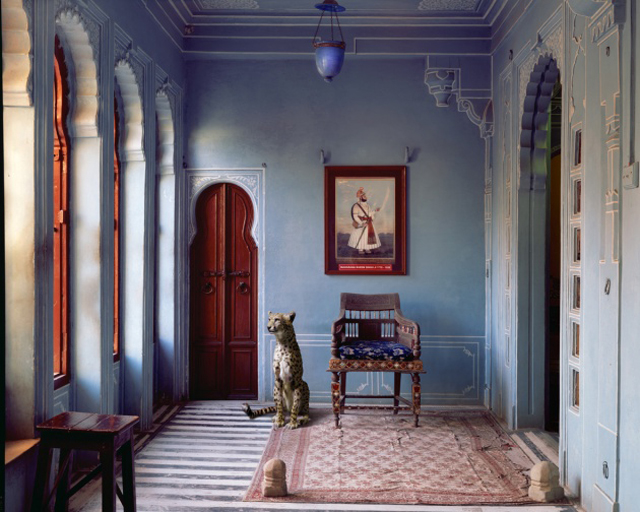 Magical aren't they? Considering I have enough paintings to fill a freaking gallery (or landfill, depending on your perspective!), I've been working on buying some photography… Photo number 1, I need you.
And also, should I be planning a trip to India?
8 Responses to "India Song"