This couch from Cb2: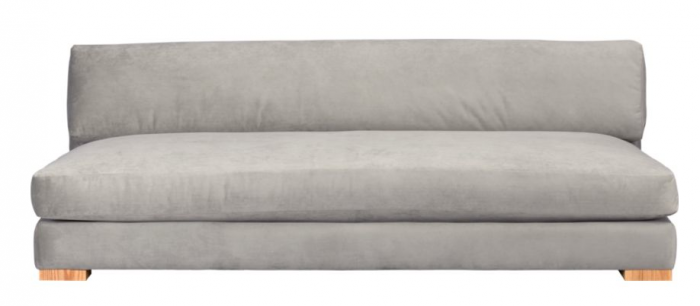 Its really long and low, and its big, deep and really gushy… I swear it looks better in person, although why they had to ruin it with those horrible legs, I don't know. But this couch can be the jumping off point for many a successful room… Here's how.
1. You have a huge, long or tunnel-y living room, don't know what to do? Use two of these to make a super long, low sectional type couch? Yes. That's swanky.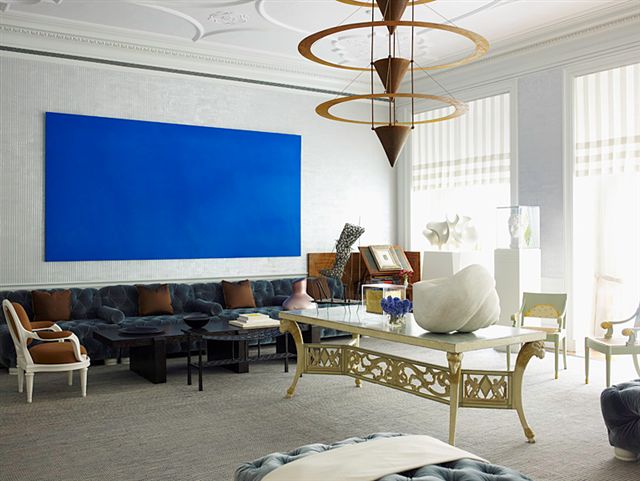 2.You have a tight corner in a room and need a cozy nook, place two of these perpendicular to each other= L shaped goodness.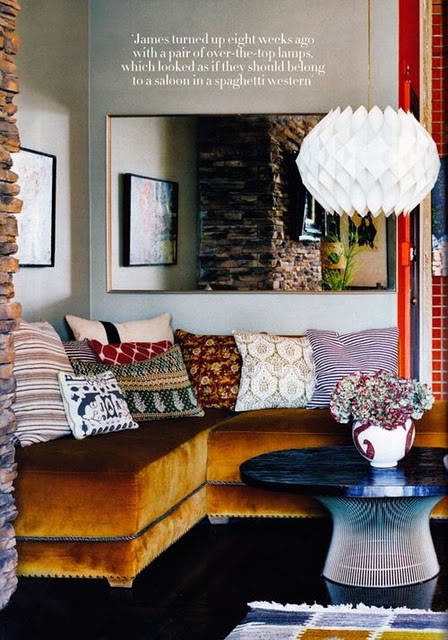 3. You want a low, sexy daybed type couch but you don't want to spend a lot of money. Buy this and reupholster it in something good… Like a soft gushy leather… HOT. And please, whatever you do, paint those horrible legs.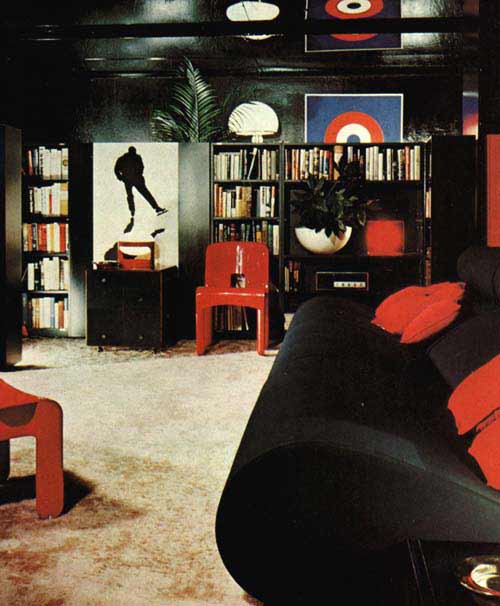 4. You can put them back to back… well technically, you can put any two couches back to back, but I think these would do well, keep in mind they are over 42″ deep, so thats some serious space coverage. But, if you have real estate to cover, and not that big of a budget… consider this.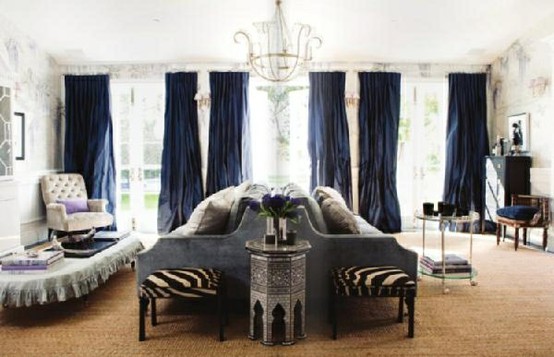 Number one is BY FAR my favorite choice. I actually love that room, and that all blue canvas. I LOVE that all blue canvas… Anyway.
The couch is $1299 HERE. But until Nov 28, if you donate 7 cans of food in store to Cb2′s food drive you will receive 15% off. HERE. And no, they don't pay me for this. But like I said, I see it, and I squirrel it away for posts, or for future use.
Photos: 1.Juan Montoya at Kips Bay Showhouse 2. Unknown 3. Better Homes and Garden's Decorating Book… printed in 1975! Via Pinterest. 4 Windsor Smith, published in Rue.