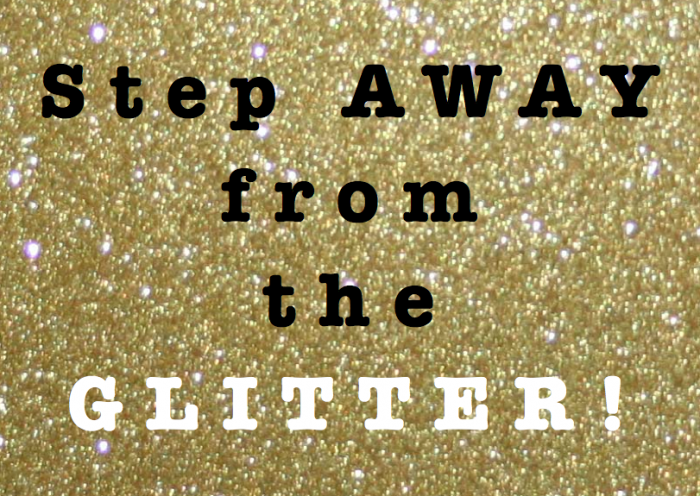 I've sat by for 3+ months now without saying it… but now I finally have to. I like myself some sequined something, I can deal with some glitz and glamour. BUT THIS IS TOO MUCH. Everytime I tune into pinterest or instagram all i see is GLITTER GLITTER GLITTER!!!! Glitter shoes, glitter nails, glitter clothes, ACTUAL GLITTER!!!!!! I don't think I've ever had a trend that I don't jive with as much as glitter nail polish. Im a painter, and manicures are not really a great idea… if you know what I mean, and LEAST OF ALL, GLITTERY NAILS?!?! When did it become sixth grade again? I don't even like when Cookie picks out the glitter nail polish, AND SHES 3!!!!!!
I know, I know, you sit by as I discuss my endless love of black and white and of course, you indulged me through my obsession with neon… but can we all PLEASE move on to something new?
Im just not a girly girl and I never will be, and I feel ill at ease with the current zeitgeist amongst bloggers. Where are all the mascu-lovers like me? (And can you please post more?)
Feel free to hate me now. (Please don't!)
But Im giving you all until Christmas. Tis the time for glitter, I can admit it. But after that, can we PLEASE move onto floral prints? Or go back to color blocking? I liked that! Ill even start making friendship bracelets again!
Soooooo: Glitter! Is anyone else over it too?