Oh wow.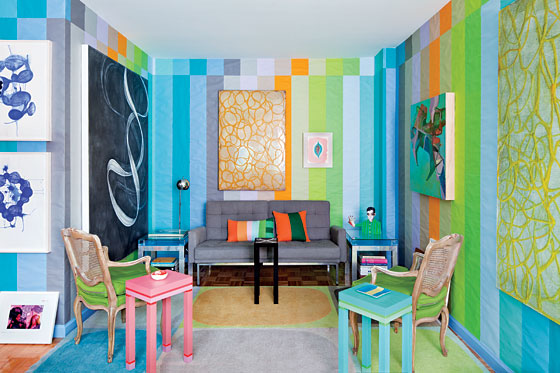 Click for larger pics:
Interior designer  Doug Meyer GOT BORED with the current incarnation of his apartment this summer and so he and his brother and business partner printed out almost 2400 sheets of paper and hand papered the walls. Themselves. What did they use modge podge?
And I thought I had bored-with-my-house-fever. Right.
Read the article HERE.
Cool or cray-cray?
2 Responses to "2,398 Sheets of Paper + 4 hands + 3 months = ?!?!?!?!"