Window Installations in NYC is nothing short of an art form. Everyone knows that come Christmas time going to see the windows of the department stores is what the city folk do instead of going to see that crazy neighborhood that is so amped up on christmas decorations that  they are using enough watts to power a small village?(Remember when Jack gets to design the Barney's window, but then flops and Grace gets to do it? Yea. Awesome.)
Well, even when its not christmas, the best NYC department stores BRING IT when it comes to their windows… Bloomies and Saks usually have boring straight forward windows, that basically say: Hey, buy this Alice and Olivia dress, its cute.( That's Bloomies: dont, you will inevitably see someone under 21 wearing it, and you will feel dumb.) or buy this crystalized Kaufman Franco number (Saks, but its like $7k).
But Barneys and Bergdorfs aim a little higher. I think Barney's blog is actually called The Window… right now Barneys has this video installation in their windows celebrating Carine Roitfeld, and Im not so into it. To be fair, I never really sat and watched it, but doesnt that mean its a flop? If its a walk by, not a stop and stare? Eh.
Anyway, I saw them installing the new windows and Bergdorfs and I was obviously interested. I love the interplay between art and fashion (I mean, I had an art show at Intermix, didnt I?), fashion is more than just wrapping our body in something warm and functional, to some- maybe not me- its art, and to most, its a lot of fun.
So lets see?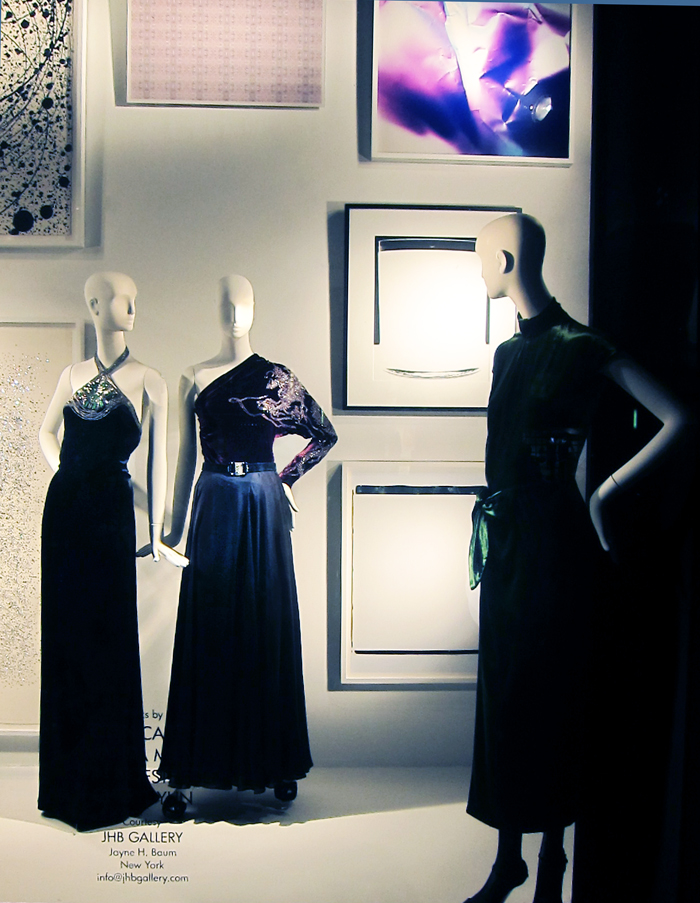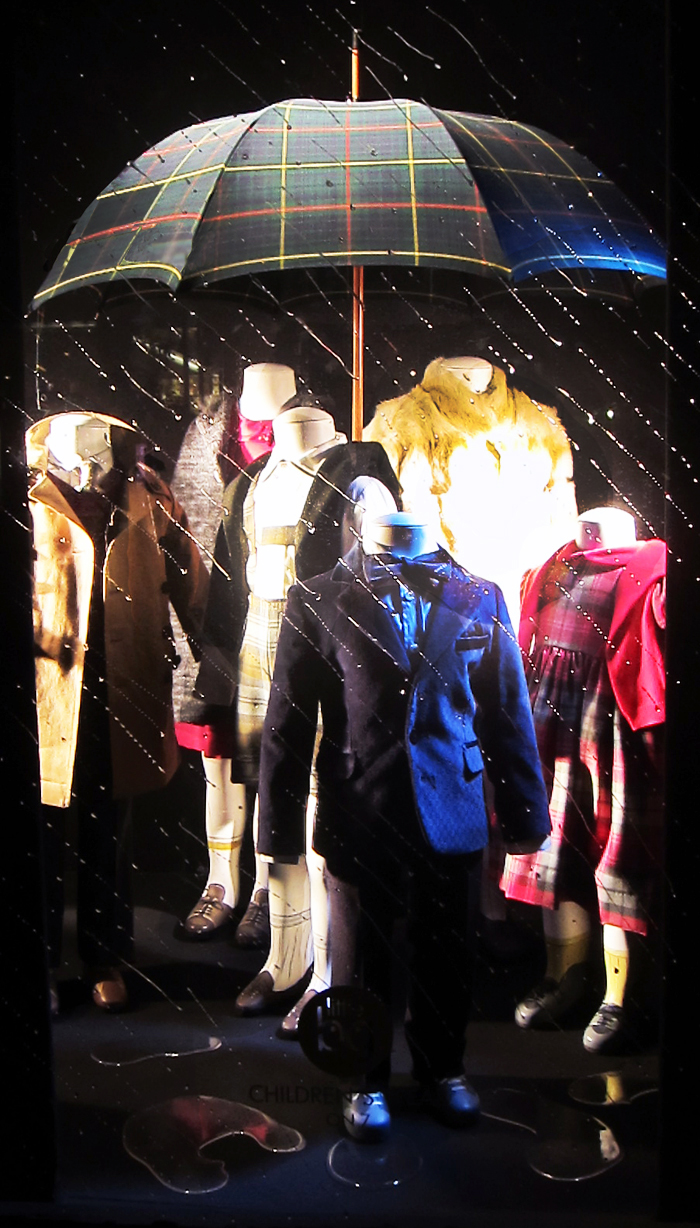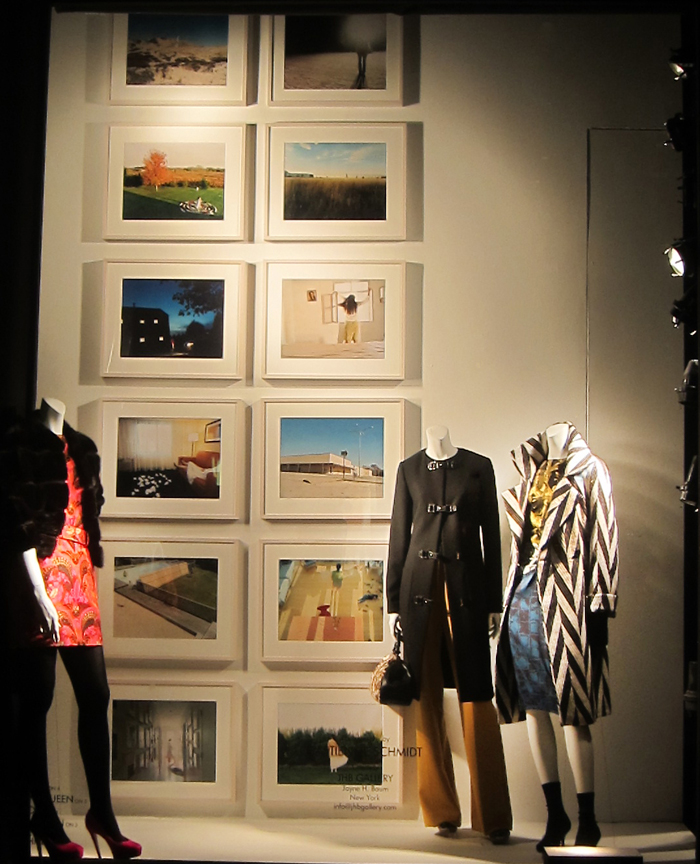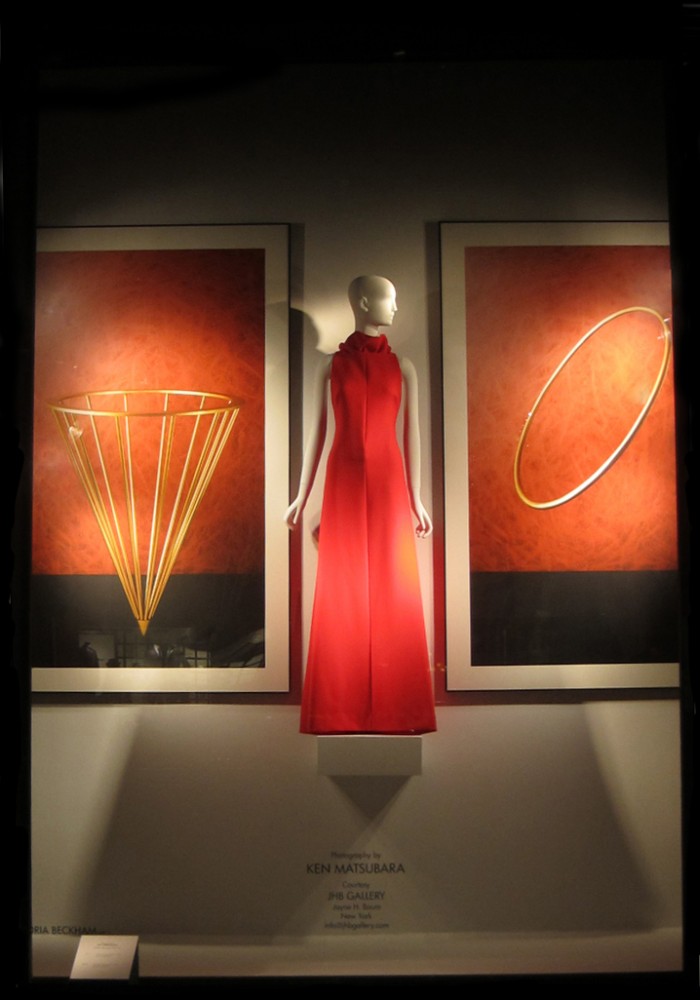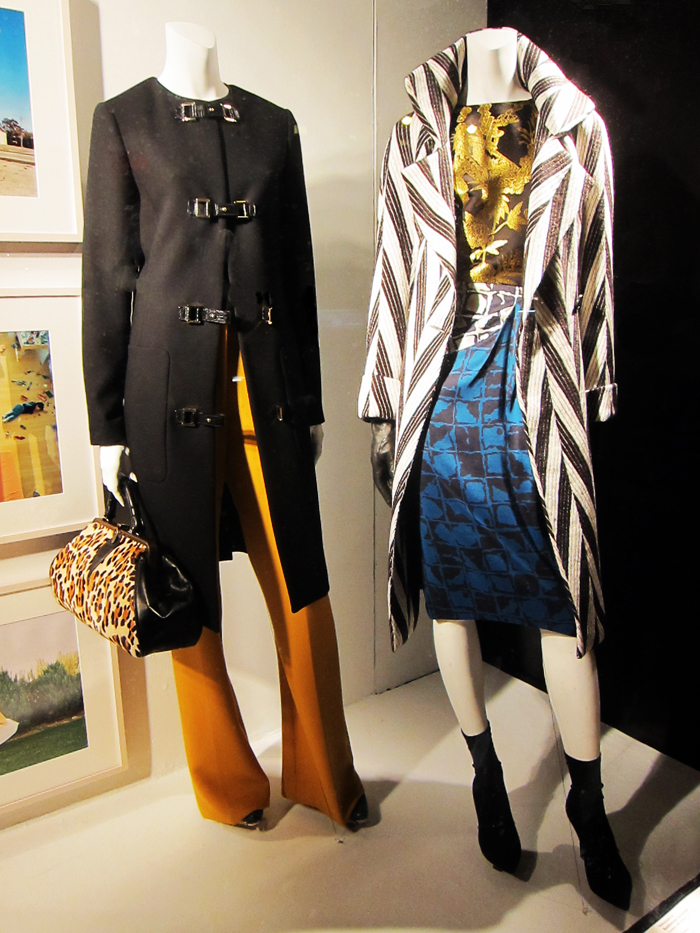 \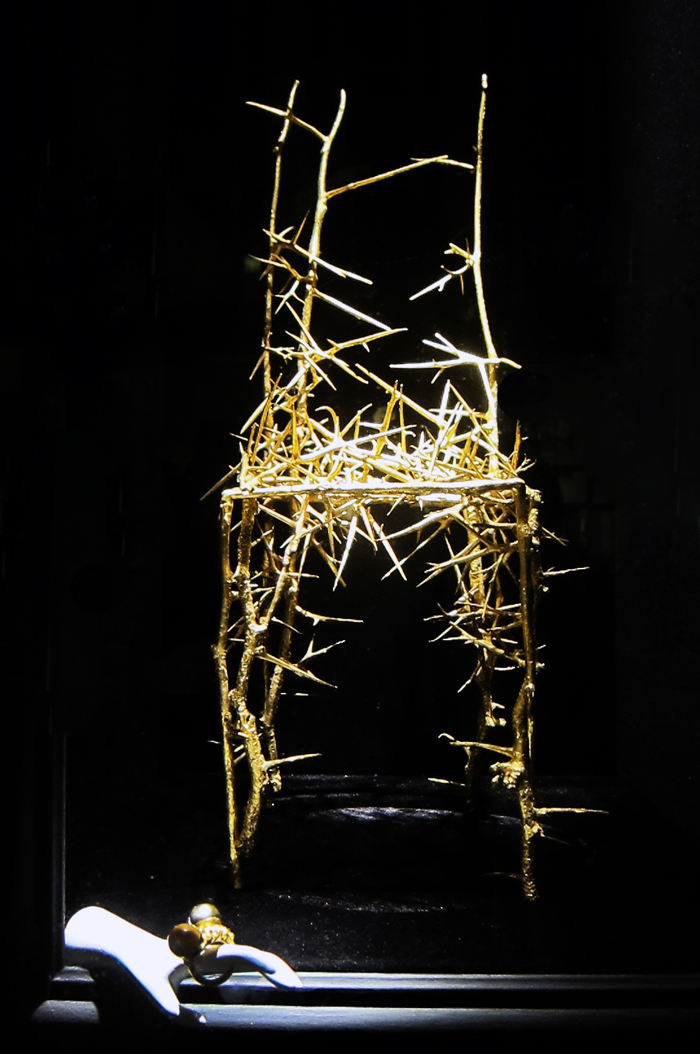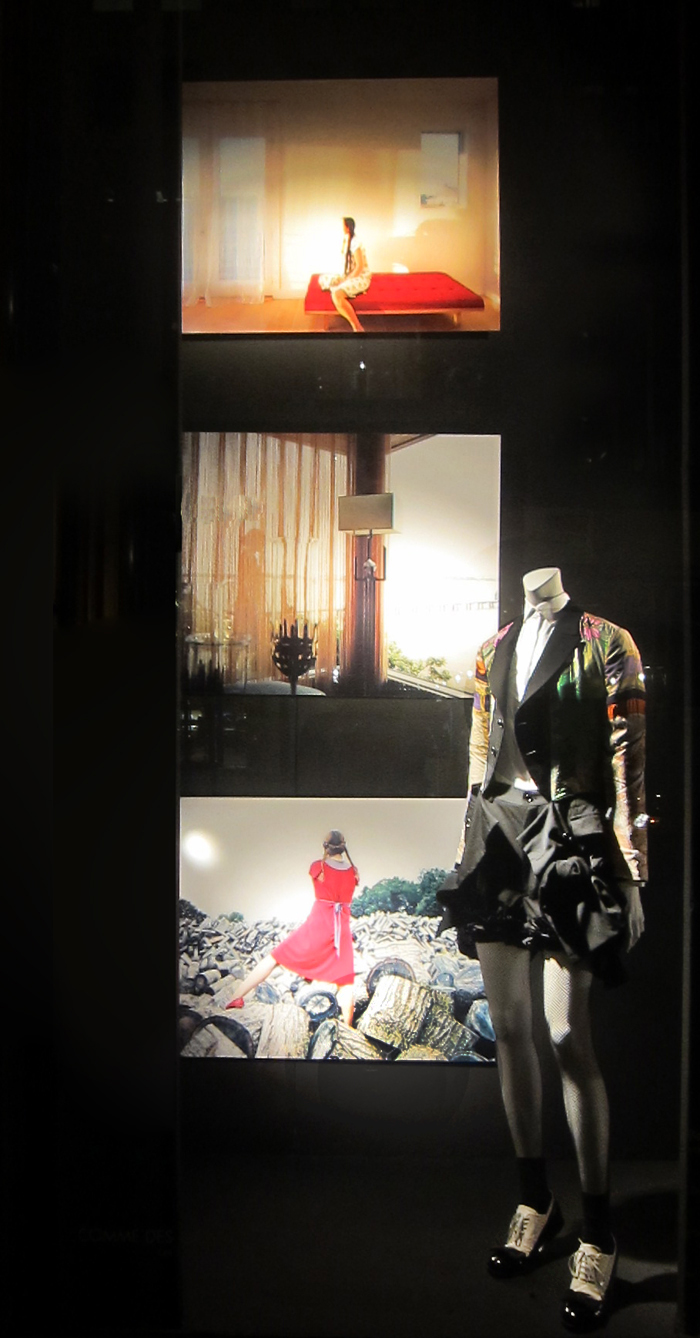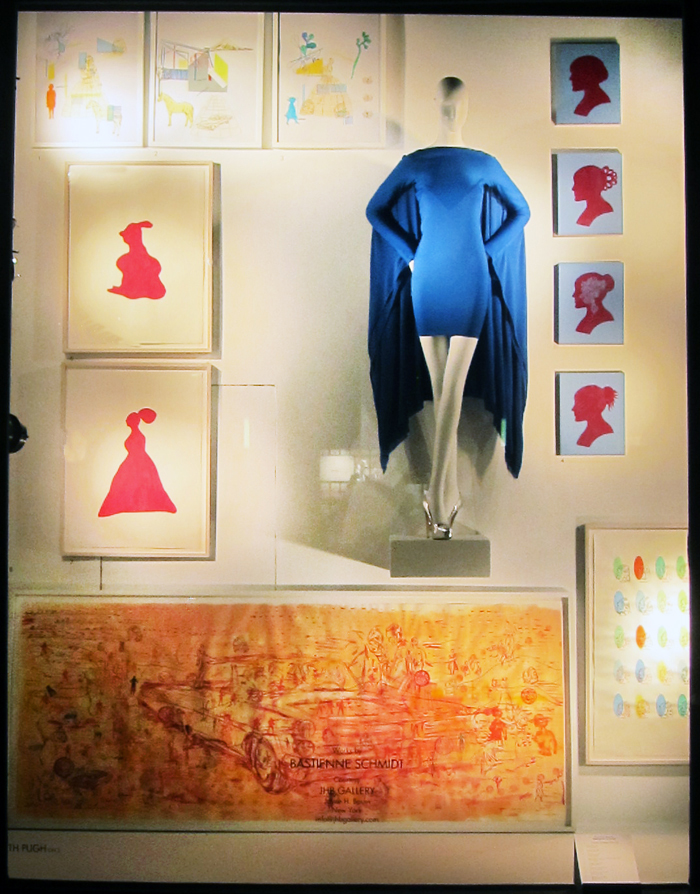 From their blog, 5th at 58th:
Installed by David Hoey and his intrepid team, they feature a brilliant array of work from the Jayne Baum Gallery, ranging from hushed minimal abstraction to vivid color photographs.
Marietta Hoferer's tranquil white on white constructions are the ideal backdrop for the clean lines of a pale Stella McCartney dress, while Bastienne Schmidt's graphic pink collages are a fine counterpoint to Gareth Pugh's inventive cape-dress combination. Some works reinforce the tone of the clothes while others provide a sharp contrast of color and form.  We're enjoying the relentless pursuit of modernity by artist and designer alike.
What do you guys think? Imagine it was my stuff up there? Ha! One day!