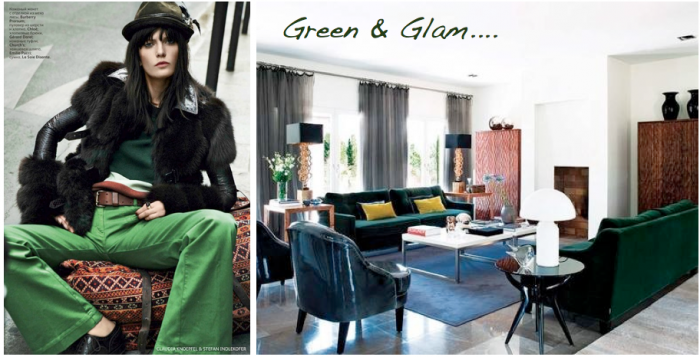 I think the key with emerald green is to go big or go home. GO FOR IT. ITS AWESOME. Even in small doses it has a big impact so embrace it. Especially in a room, you can pull of a green couch. You really can. Dont do something silly, like buy a single green pillow, or table runner, be brave about it.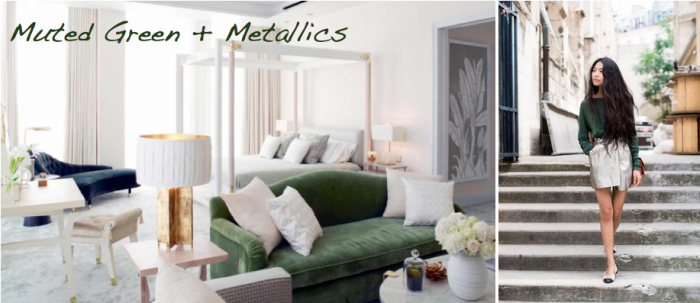 (This room, I know I posted it 6 times already, but DAMN! I love it. Inspiration for my next apartment FOR SURE!)
You wanna know why Im so into green for fall? Cause its not that rusty orange color that usually rears its ugly head around September. And yes, I get it, its the color of the falling leaves… but no, 99.9% of the time, it just doesnt do it for me.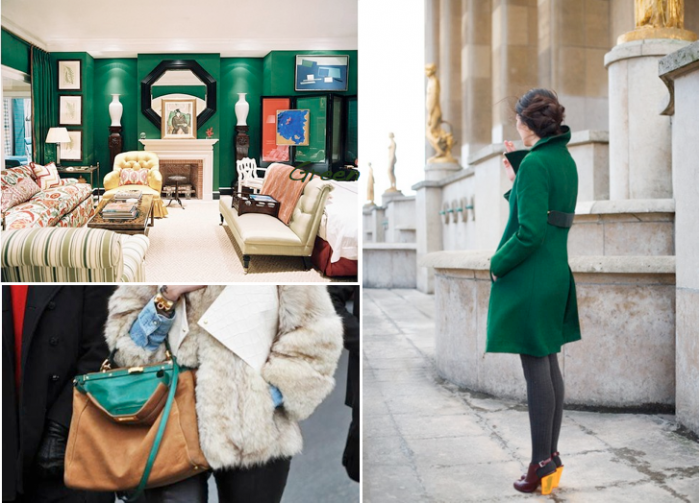 Green is also not mauve, another color on my shit list. Especially when paired with taupe and made into children's clothes. BLECH.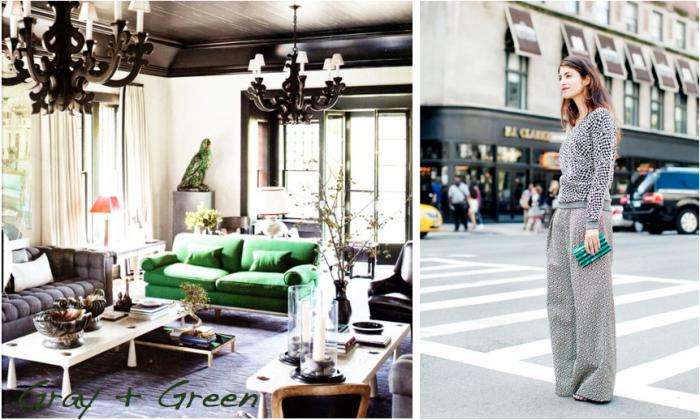 (She just has a little green, but she gets a pass cause the rest of her outfit is so awesome and the green is striped with black.)
So happily, when you arent wearing all black, colorblocking is still happening for fall.
What say you to a little green product round up?
(I actually just wore an emerald green dress with leopard heels about three times in the past month- to MUCH fanfare. Different continents +  then different boroughs.)
Photos: 1.Vogue Russia 2. Pinterest 3. David Collins, 4.Pinterest 5. Miles Redd, 6. Tumblr 7. Pinterest 8. Steven Gambrel 9. The Satorialist 
OH ALSO- I filed all my "Room to Outfit" posts together so you can see them all in one place, HERE.