I bet you are expecting me to show you some farmhouse tables, or some gorgeous barn, but no, I literally went to a farm today.
Not just any farm, the oldest continually opperating farm in NY state, AND what is I'm pretty sure, the only (or one of the only) farms in NYC. Its in Queens and its called Queens County Farm. There is actually a farm museum on premises too.
Now, Im a born and bred New Yorker, so I dont really have that many farm experiences in my memory box, but really, this one had everything I could ever IMAGINE  I would want…
(Warning: All photos from my instagram,so this might be redundant to you. Until I get a new camera this is all I got. Meanwhile, you can follow me on insta HERE so you can witness this stuff in real time.)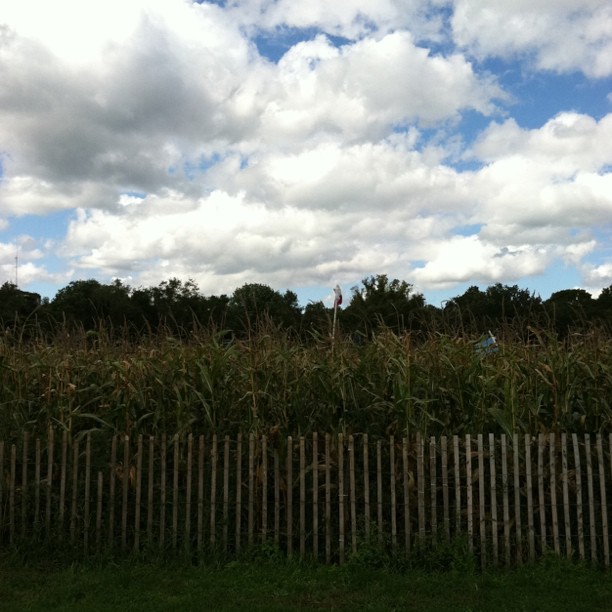 Corn Maze… and would you look at that sky? Perfect fall sky… and this photo didnt even have a filter.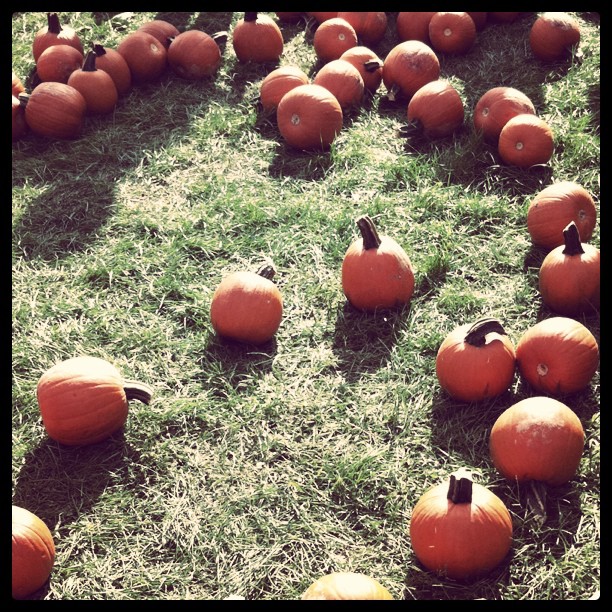 Pumpkin patch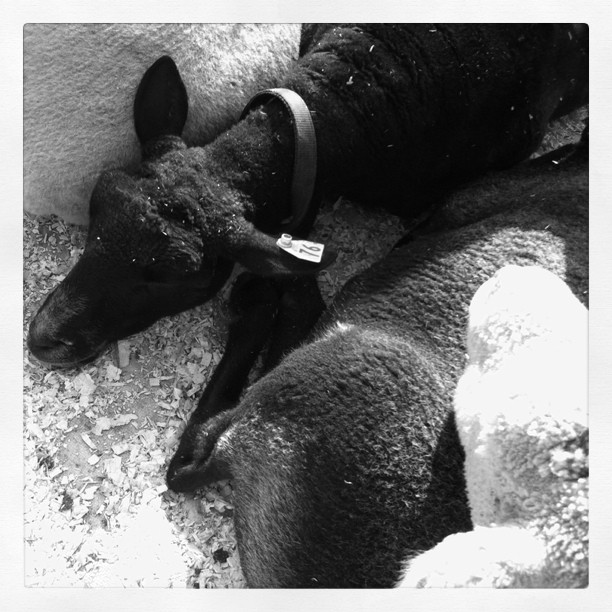 Petting Zoo…all the animals seemed healthy and well taken care of, not like some of those party rental petting zoos.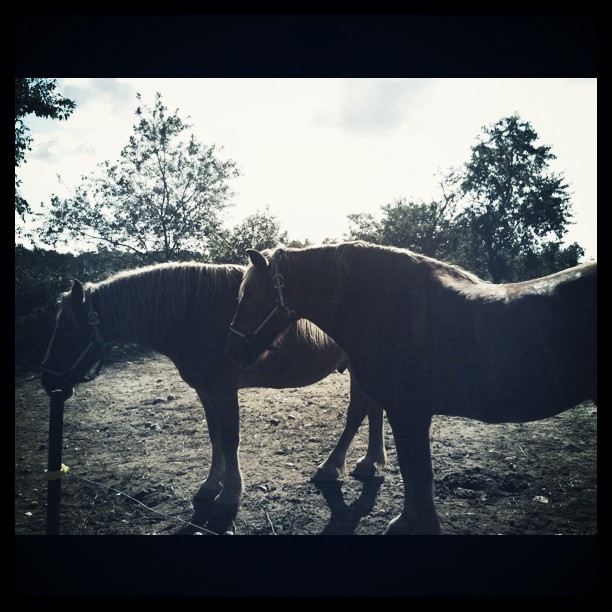 Horses in silhouette…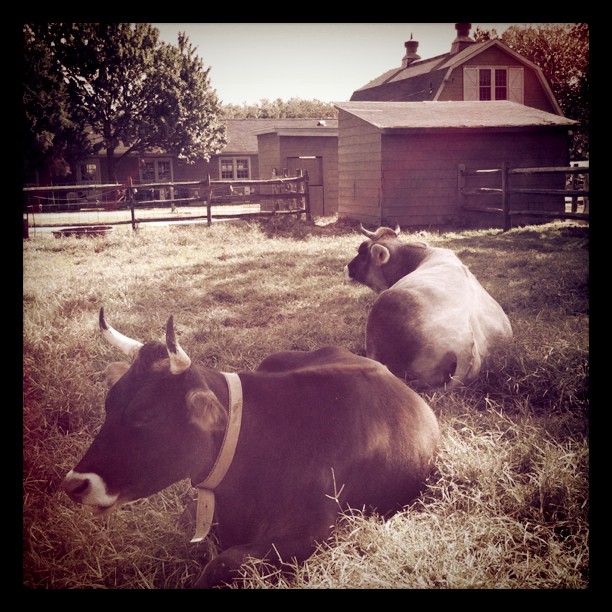 Cows.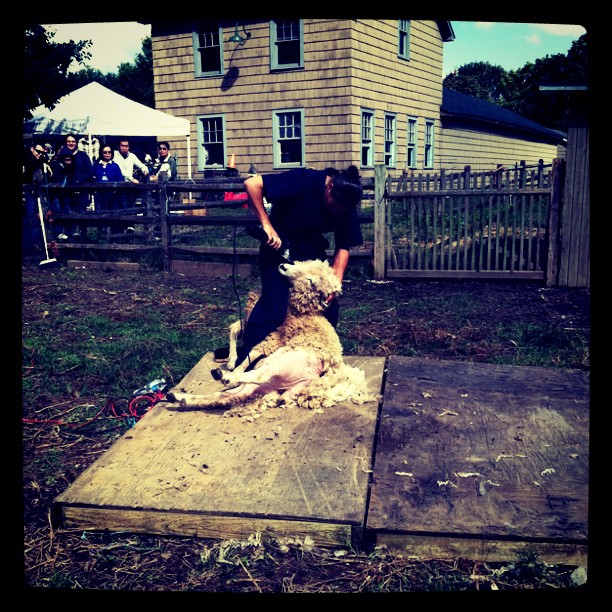 A sheep being shorn! That was so awesome to watch! I also met a spinning wheel maker and saw some wool being spun. 
Right out of Sleeping Beauty.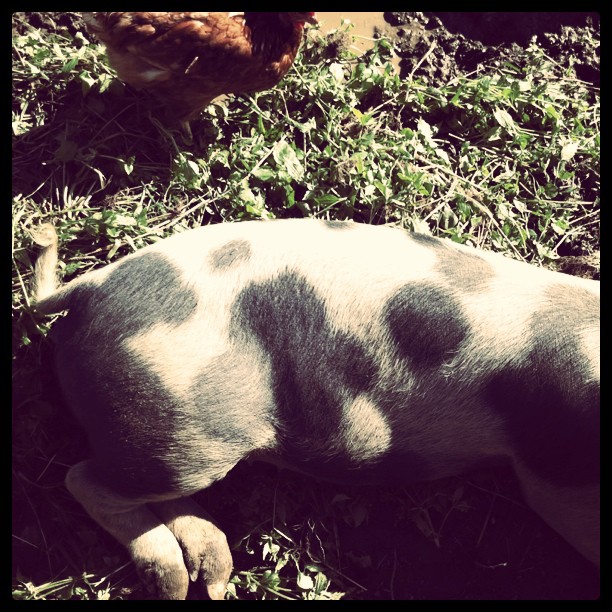 Porky…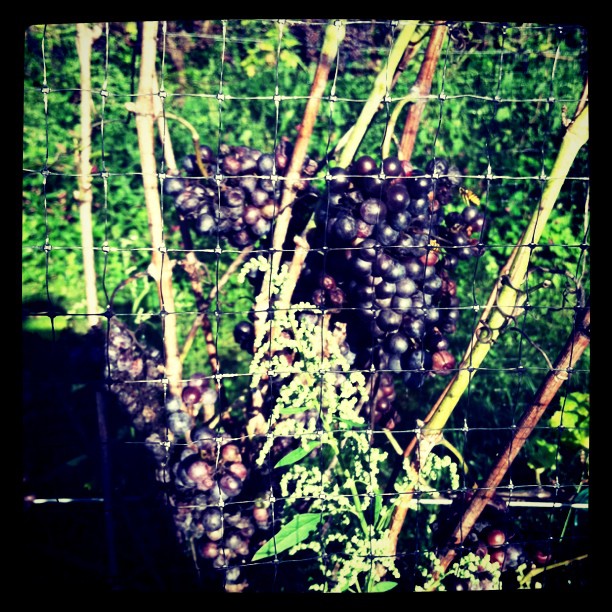 Wine grapes on the vine…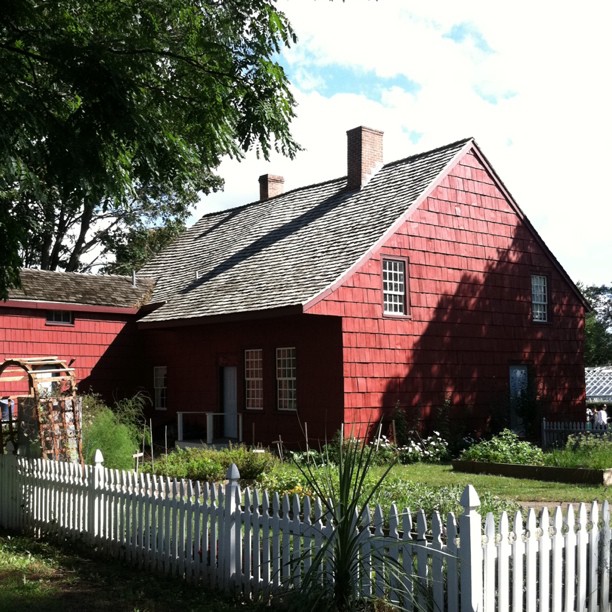 Picturesque farm house…
There was really so much more to see and do… hayride, live band, fresh corn on the cob etc etc… and obviously, I enjoyed myself more than the kids (just kidding they LOVED it.) All in all, a perfectly Fall Fall day.
If you live in or around NYC, I highly recommend! Check out their website HERE. 
5 Responses to "A day at the farm…"