Just when I think the romance is dead (my husband is currently, as we speak modeling a Levi's denim commuter bike riding jacket, which he is going to wear presumably with his Levi's commuter jeans while riding his bike in Manhattan. Im pretending I think this is nerdy, when really I think its cool, and I also really want to buy a bike to ride around town.)  Anyway, so when I think the romance is over, the hubs does something surprising and awesome and so romantic, to me. My idea of romantic.
He made me a custom iPhone case using Case Mate and one of my paintings: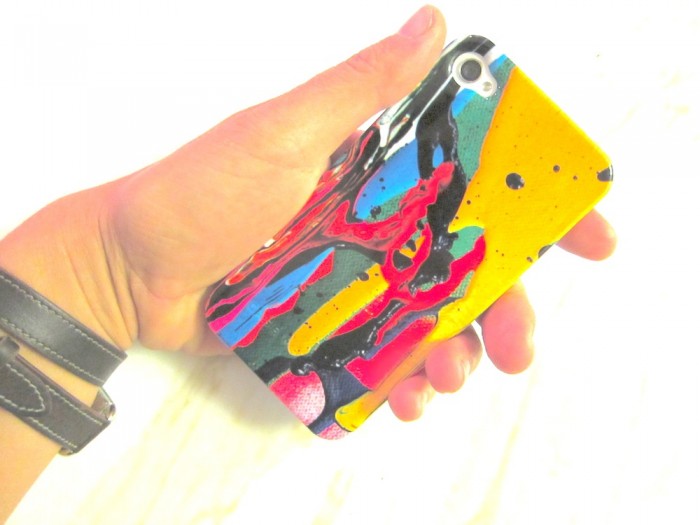 How awesome?
Also equally as awesome to me, is the fact that he managed to keep it a complete secret. Im so not one of those people. Im like a – Mom, I bought you a birthday gift, starts with an I ends with a Pad, but its not getting here for 3 days, K?- type of girl.
And here it is in an unaltered photo, so you can see the true coolness: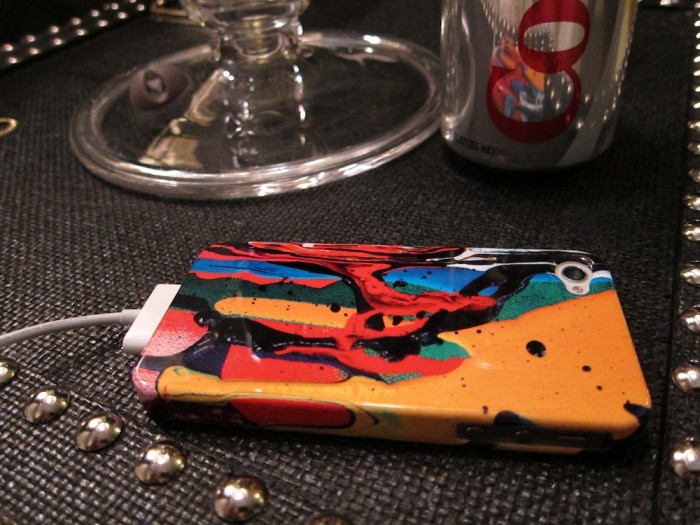 You guys all know you want one. And I want to make one from each series of paintings and alternate;)
15 Responses to "Oh holy awesome!"