Its fashion week here in NYC and everyone is abuzz with their FNO plans. Does anyone here even care about FNO? I mean, on one hand it seems fun… on the other, I think the stores are mostly gonna be filled with 17 year old girls who are style/celebu gawking. Am I wrong?
Anyhoo-
I decided to do a little whats your style post: Fashions and Interiors. Here's mine:
Tailored, edgy, menswear, with a dash of glam:

And there you have it, the perfect outfit (for me!- Maybe boring for someone else and I get that.) and the perfect room (Alexander Wang's showroom… everything Alexander Wang does is A+ in my book….Im buying out everything he makes.) And thats what I would do if I could do my place over again.
And here are some other contenders and why they didnt get the top spot: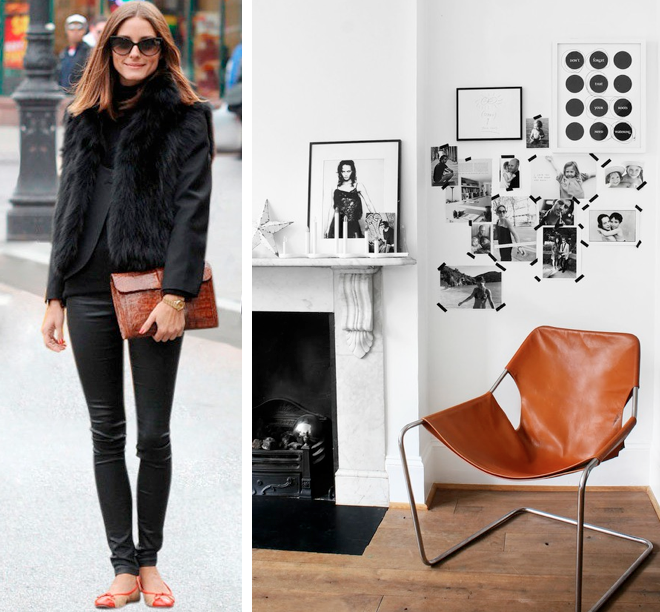 (And this one I like, but Im not a fan of photos taped to the wall. Too dorm room.)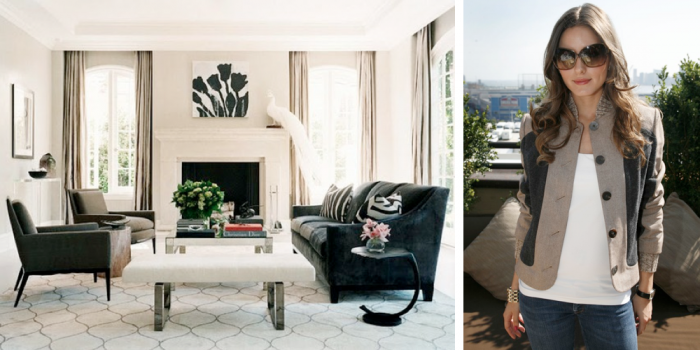 (I dont like that flower painting. AT ALL. OR the peacock. But I like the rest of the room… Its Monique Lhuillier's place.)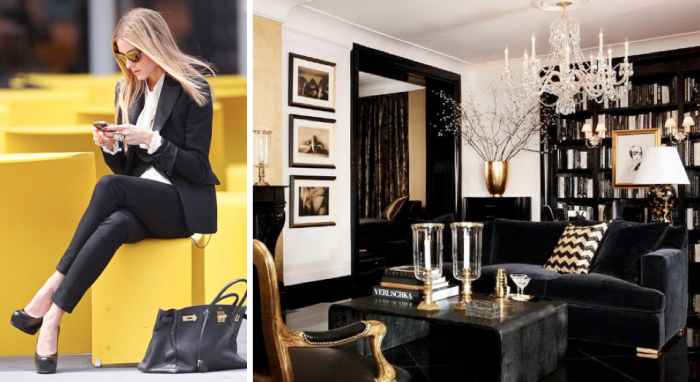 (This one is a little too decorated.I would skip some of the gold in here. The chair and the hurricanes are a little to ralph lauren ad for me, and maybe thats what this photo is? Also maybe get an edgier chandy.)
Whats your style?
5 Responses to "Interiors & Fashion: What's your style?"