I was catching up on some blog reading, and I spotted this apartment: Home of Nick Olsen's friends: Keehnan Konyha and his boyfriend Jacob Gaboury that was featured in NYMAG. 
A few things of interest here: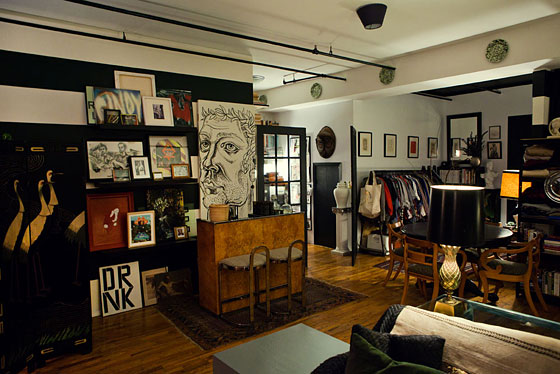 1. The apartment had almost no natural light, so the owners decorated it for night time, which is a good move. If your place is dark and you are mostly there at night, embrace it!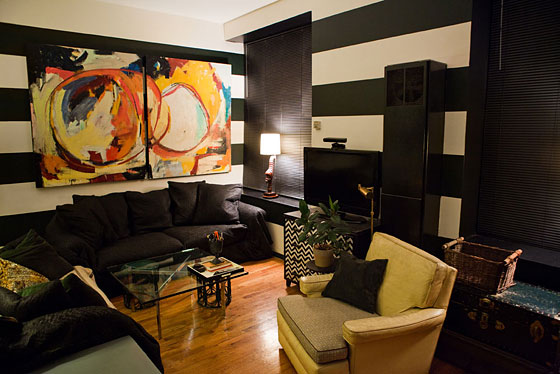 2. The apartment is a converted Mikvah- a ritual bath for Jewish women- in Williamsburg. Funny how the hipsters invaded Hassidic Brooklyn. Also, the couch is slipcovered in moving blankets.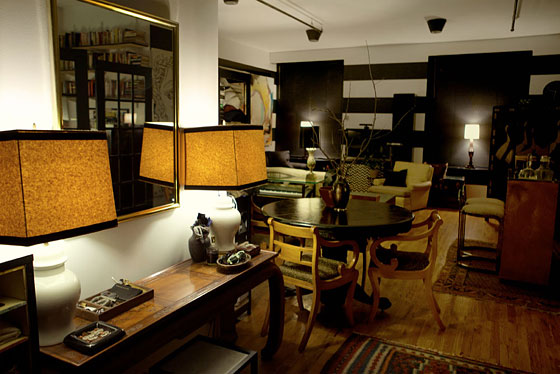 3. Does Nick only hang out with people who have painted chevron on their dressers, trimmed their lamp shades with black grosgrain and go to the Miles Redd school of decorating?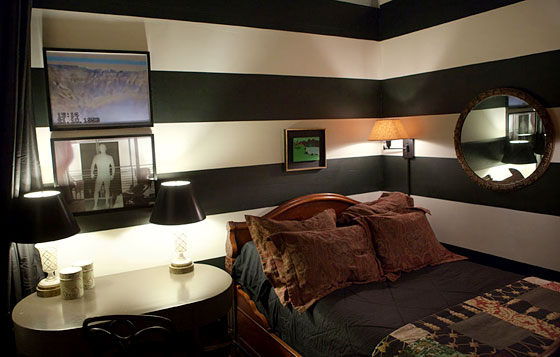 4. I really like the black and white stripe in the bedroom. The quilt is made of D&D samples. Gotta love that!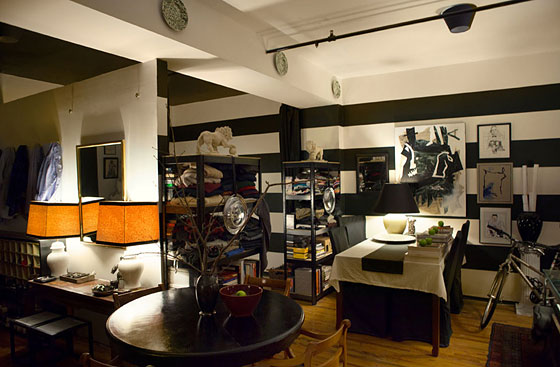 5. I also love the use of the bookcases as a faux door to the bedroom. And I love the hubcaps placed on the front of the bookcases, a trick they borrowed from Tony Duquette.. Really cool. Also, the bookcases are holding sweaters. Good idea to steal if you are challenged in the closet space department.
So what do you think of the space?
2 Responses to "Bold in Brooklyn."