This is how we do it in NYC… Now that it MAY  *please, please, please, please*  get a little colder out here.
The all black. Head to toe. Its hot. And the key to not looking like you are going to a funeral is texture. Layering different kind of textures together: knits, leathers, patent leather, fur… and of course: clothes with great shapes!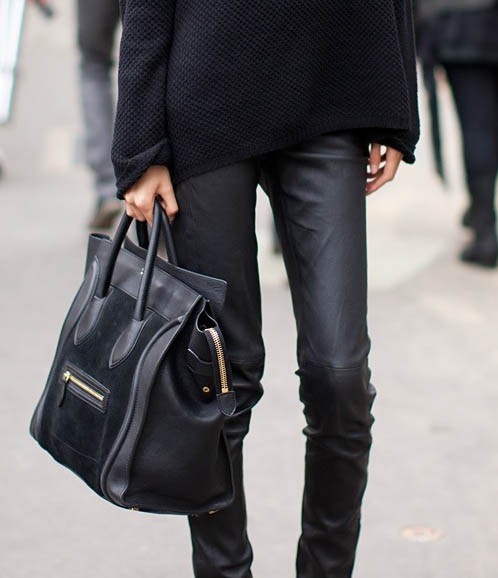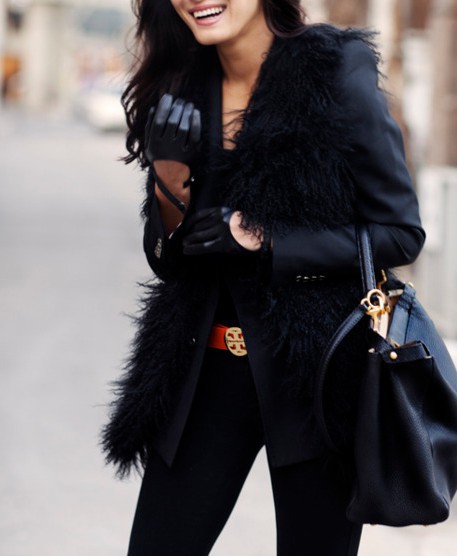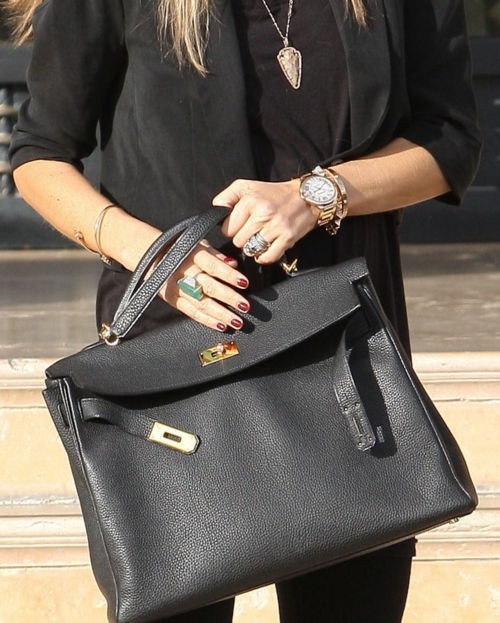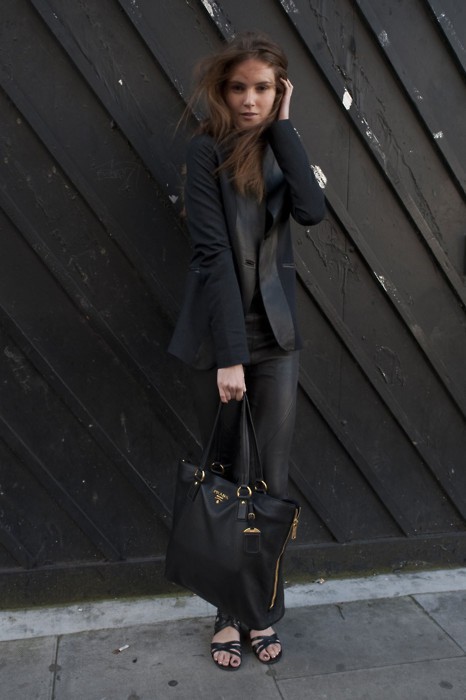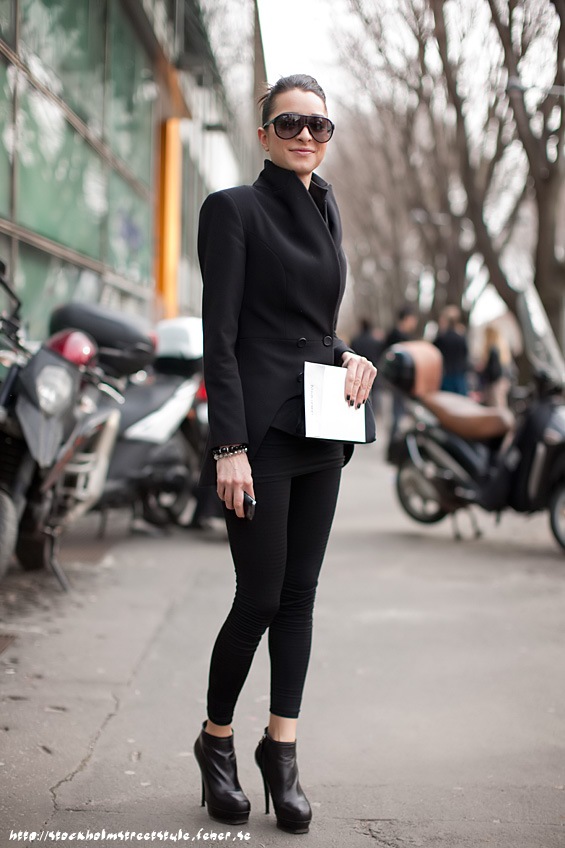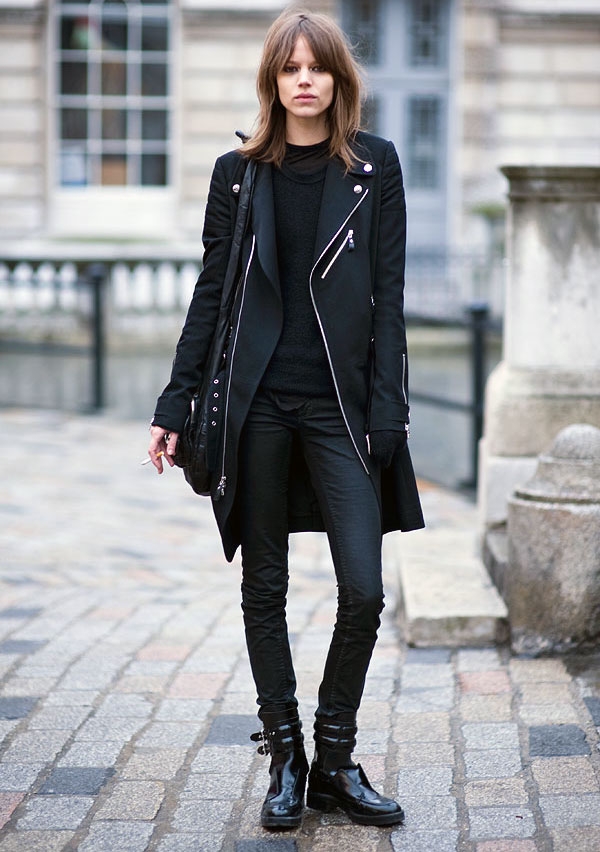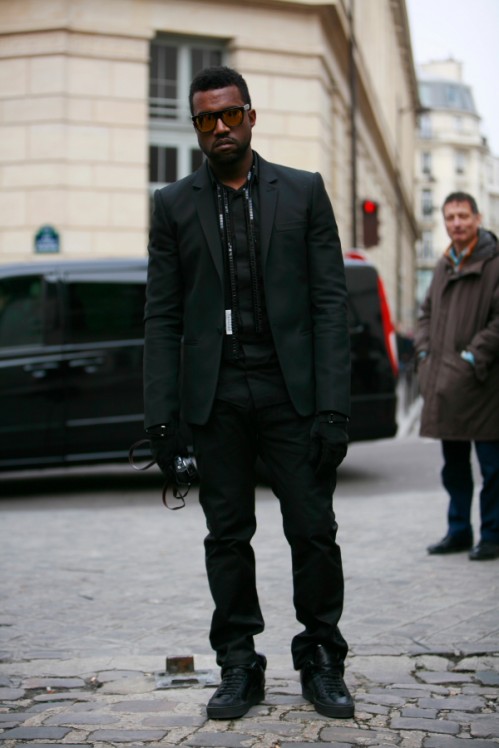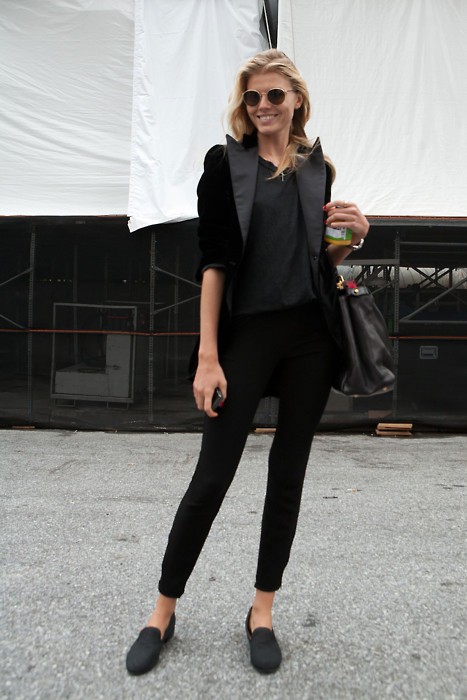 SIDE NOTE: My friend who is a stylist taught me this a few days ago: If you are wearing skinny jeans with oxfords or some other type flats like these loafery slipper things, SHOW YOUR ANKLES. Ballet flats dont need the ankle showing as much, because your whole foot shows, but with the new more covered up flats, you TOTES need the ankle. You can even roll up the jeans a little, like this chick did.
And you know who taught us the all black with the ankle?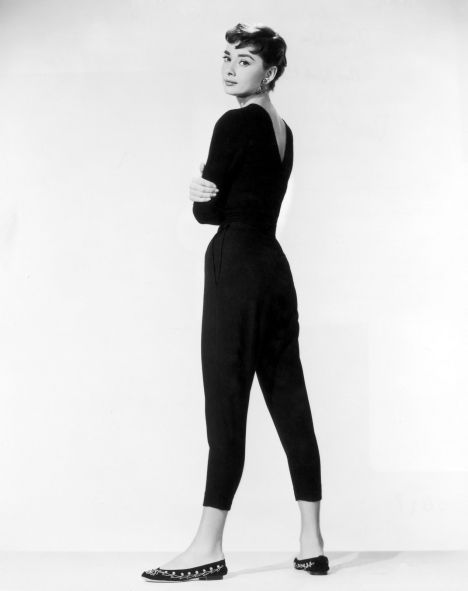 She did.
All photosPINNED AND REPINNED from Pinterest.