Terror at the sea shore!!!! With Irene headed our way, NJ is in a state of panic… Here are some pictures I took today. I drove through 6 towns on the coast and this is what I saw.
Lines at ATMS and Gas stations, boarded windows, and just general emptiness and eeriness all over.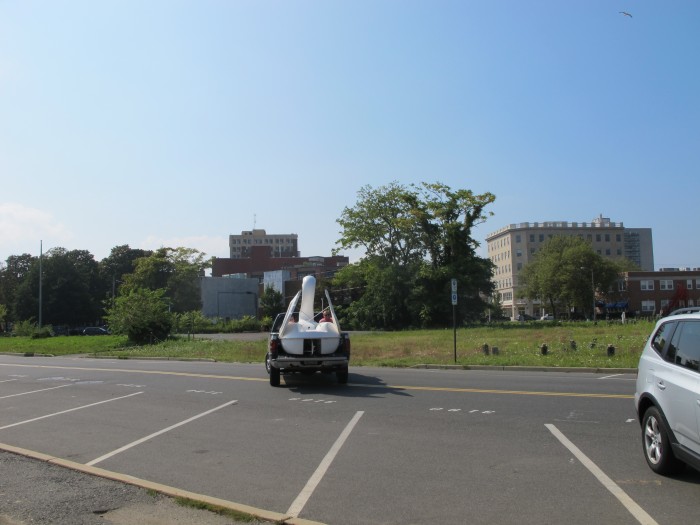 The Swans are evacuated from the lakes.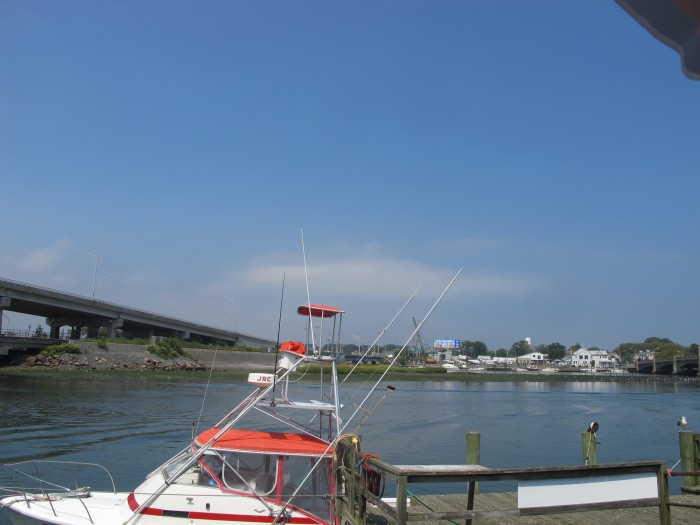 The lakes are drained.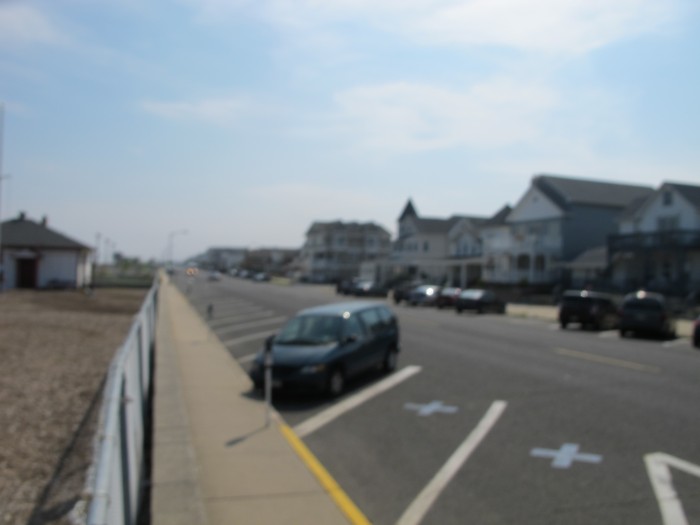 Friday at 2 in Bradley Beach- eerily quiet.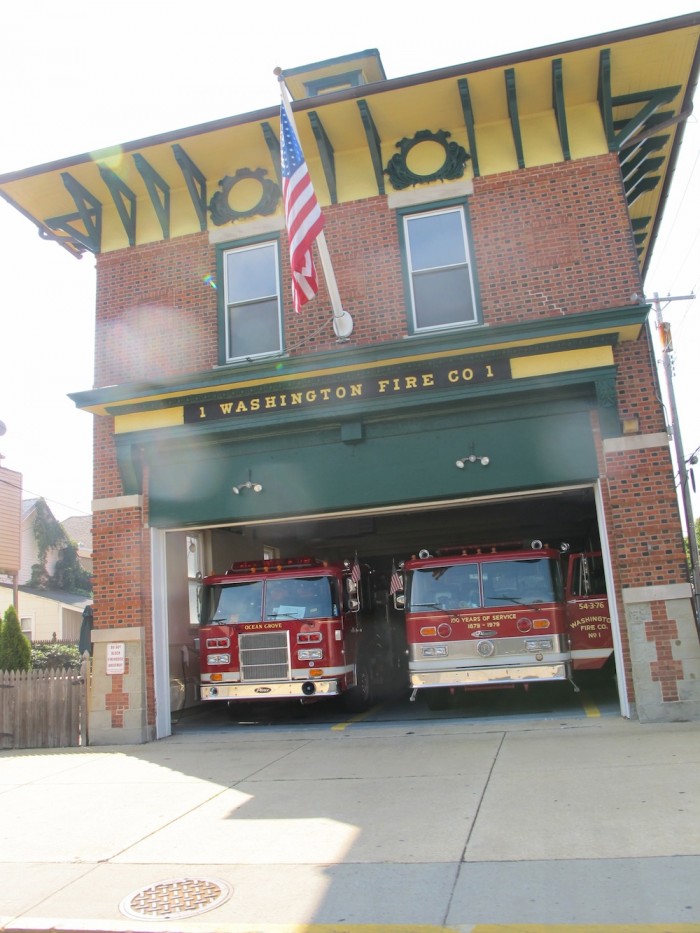 Fire stations are ready.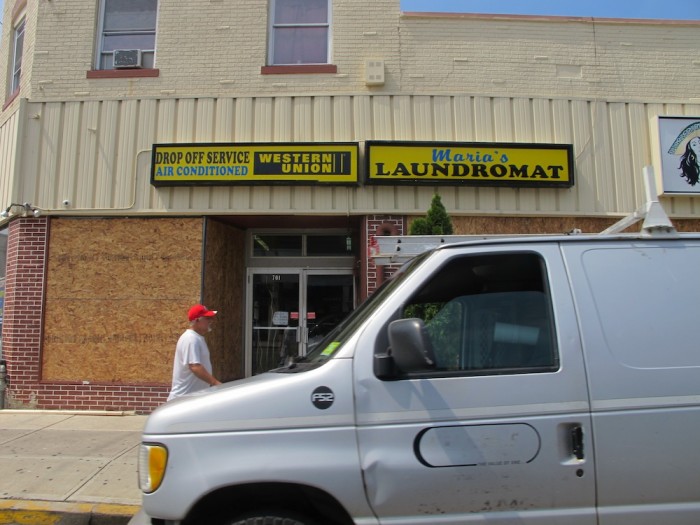 Businesses are boarding up.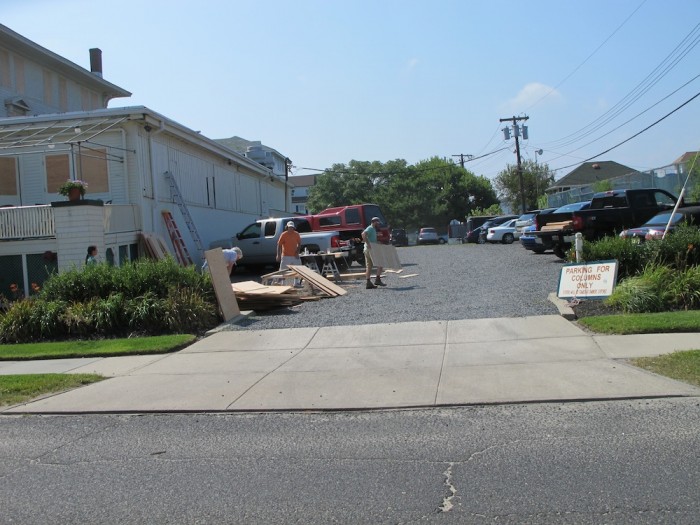 Sawing plywood in the driveway.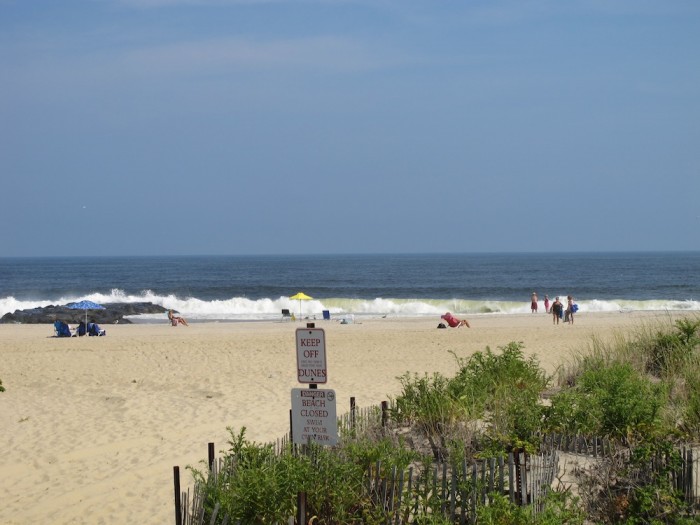 The surfers have been in the water all day!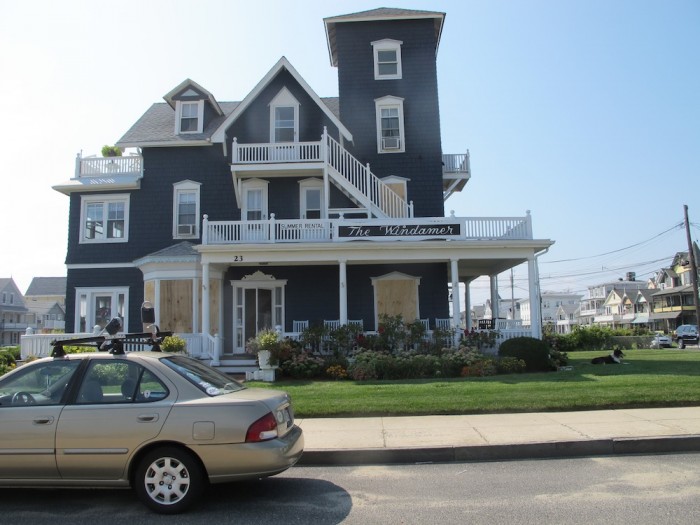 Boarding at the shore inns in Ocean Grove.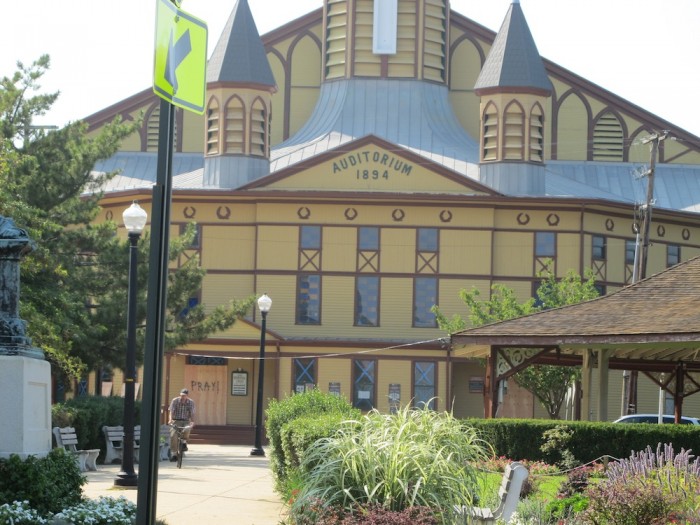 PRAY! A message from Ocean Grove's church.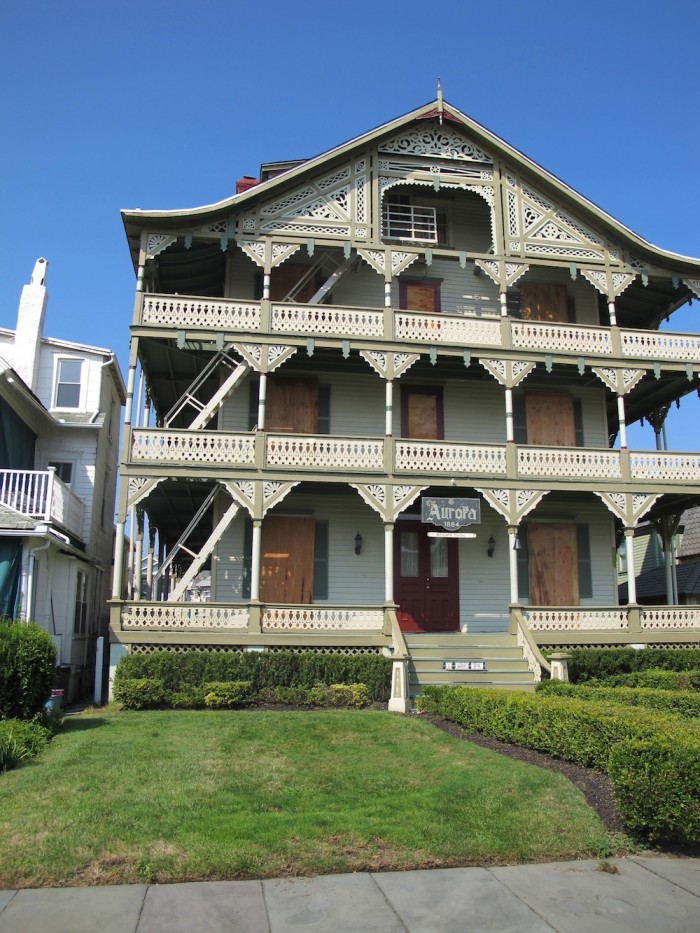 A Victorian home in Ocean Grove, half a block from the ocean. 
I'm having visions of myself carrying both kids out on my back, my son like a papoose and my girl on my shoulders, wading through elbow deep water and trying to get to higher ground.(Who knows where the hubby will be!? He isnt in this vision.) After that we will have to make our way west. Hopefully we will find some horses that can carry the little ones as I walk along side it. And of course I know better than to accept some small pox blankets from anyone… Every end of days thought is running through my head.
What if a lawn furniture blows through my window?
What if all the diapers get wet? (Dumb but this is what I think about.)
What if I have to carry my kids out on my back? Should I bring my kids vest inside?
What if there is no power for WEEKS.
And most importantly, WHAT AM I GOING TO DO WITH NO INTERNET!!!?!!!?
Seriously though, Im scared. Stay safe everyone.
4 Responses to "Pre-Irene Panic at The Jersey Shore"