When my mom gave me a box of 80s jewelry over ten years ago, I dont think she EVER thought she would see it again.
Salvaged from the refuse:
How WRONG she was!
AND you KNOW I've been wearing those orange beauts non-stop. And with some hot pink lipstick too, like so: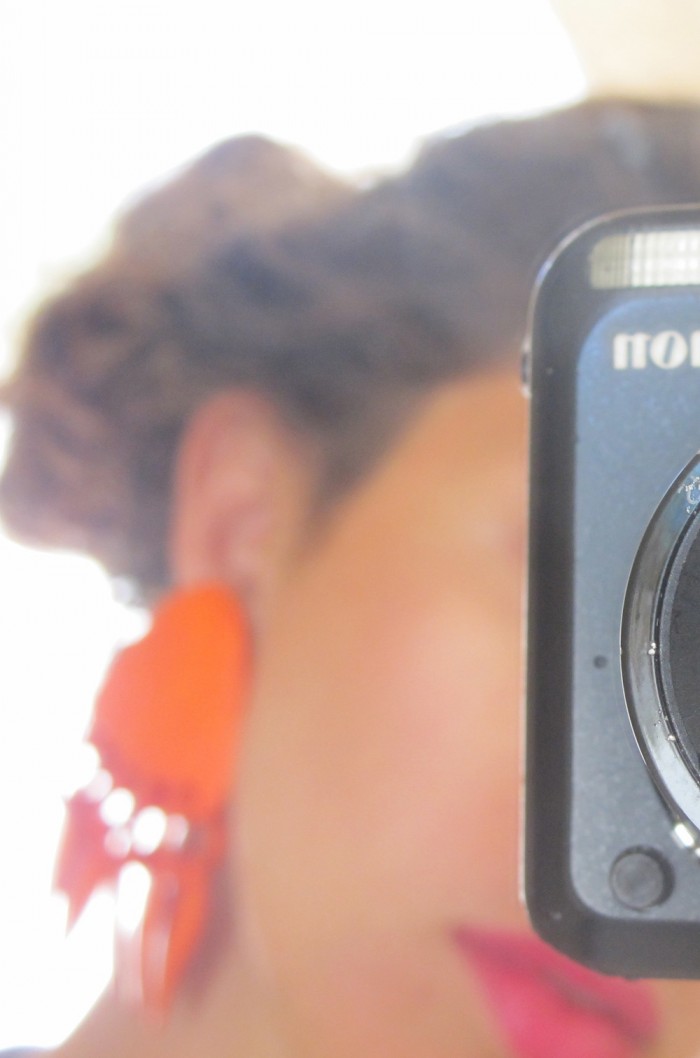 Every day I'm shuffling… do do do do DO do do.