Do Do Do to DO do do.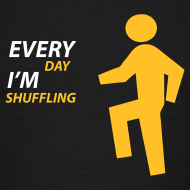 I dont know why Im obsessed with this. I love parts of that LFMAO song, but I really just love that little dude shuffling.
You can buy this shit on a Tshirt if you wanted. Not that you would, but you could. HERE.