Grandma gave me this last week. She was trying to make up for the fact that she gave my cousin a necklace made entirely of nekked brass women. Yea. Its that awesome…. (Ill get  a pic dont worry!) I put it on a nude leather cord. I  love that the gold is chipping off and I tried to mimic the effect of the pattern by layering it over a lacy top.
How I wore it – to the beach: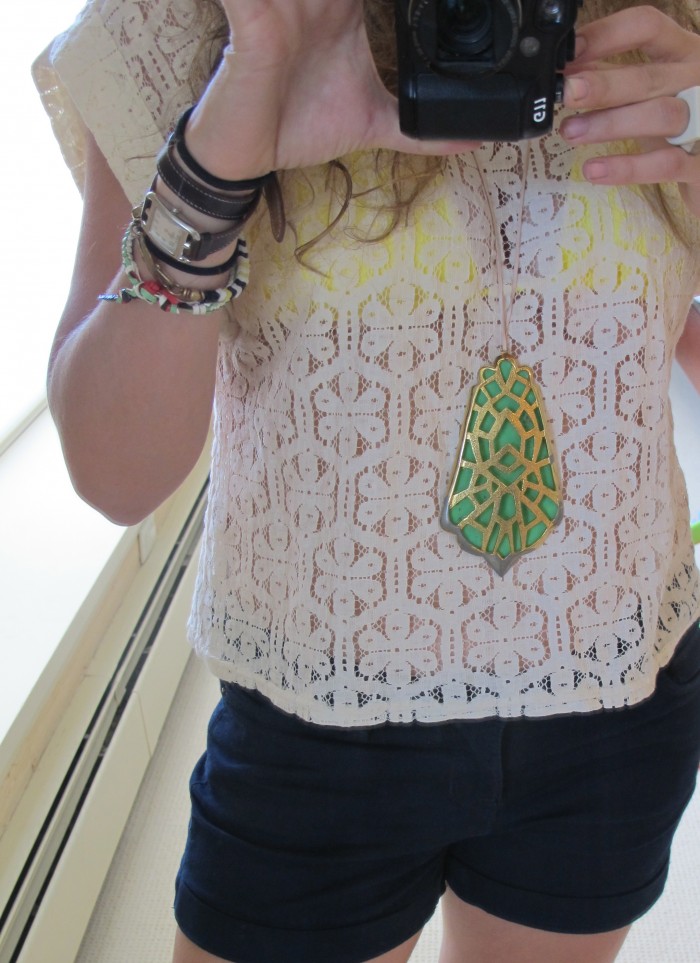 Top from Top Shop, Zara Shorts, Vix Bathing suit.
8 Responses to "Vintage Pendant Via Grandma."