Wanna know why my post is late today? Because my dear darling child decided to wake up every two hours for the ENTIRE NIGHT. Im in full on cursing, hissing zombie mode. Although I went back to sleep this morning while he slept. I dont know how people do this. WAKING UP ALL NIGHT EVERY NIGHT SUCKS!!!!!!!!! So I started him on food today. Maybe that will help? I mean, he does weigh over 18 pounds so its not like he is starving, but still. Ugh. This sucks. Anyway.
Vintage black and white  skirt from grandma, meet classic black and white entry way: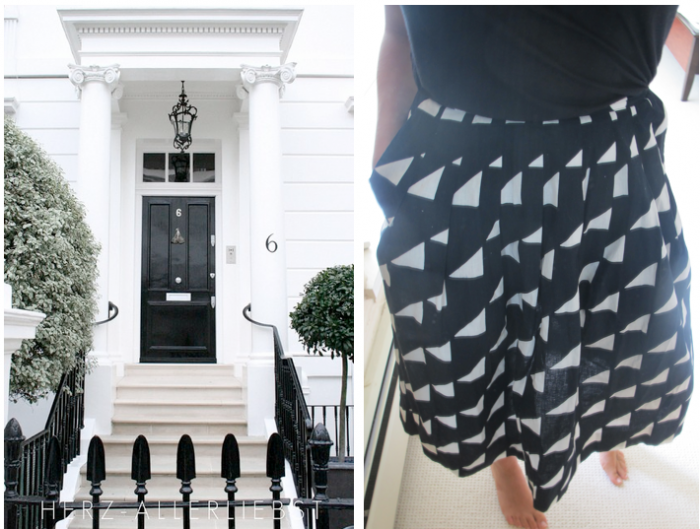 (Entryway via La Dolce Vita)
Why do all vintage clothes have the smallest waists in the world? My grandma had to adjust the button for me. Now that is depressing.
In other news, some more paintings, still wet: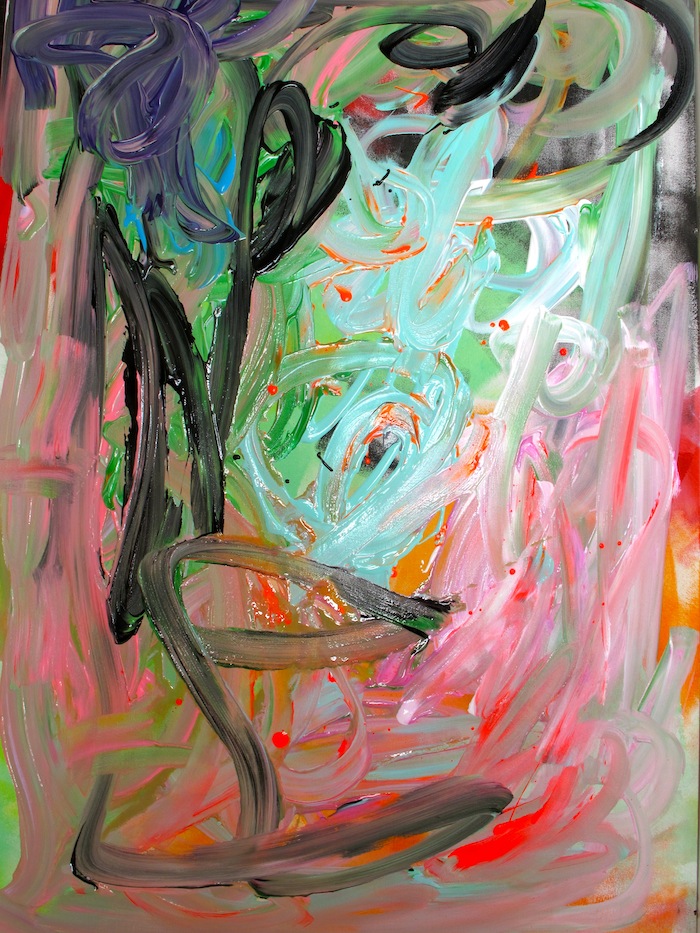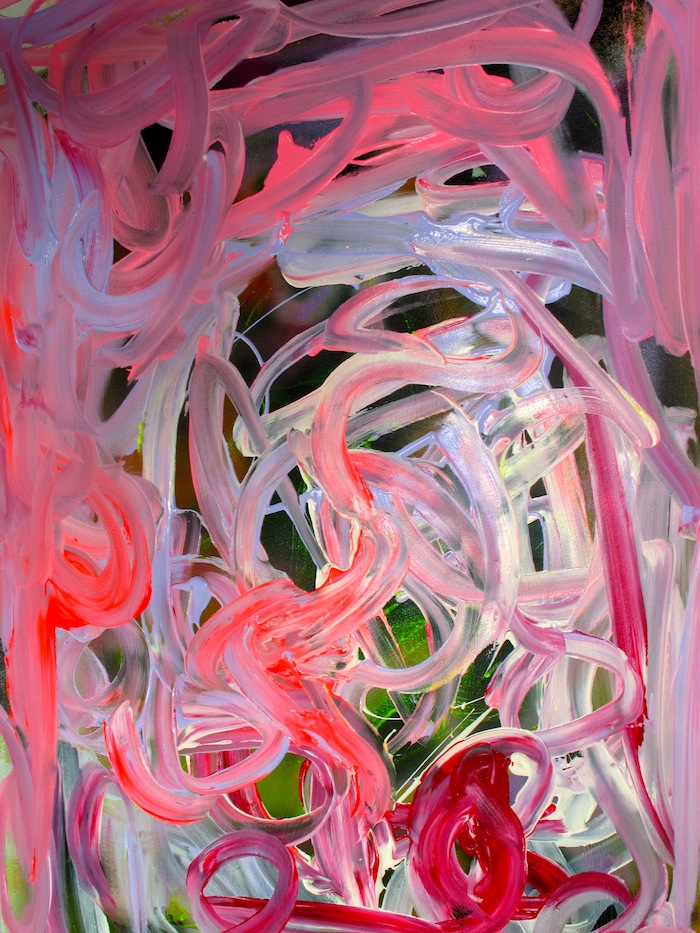 Its a diptych: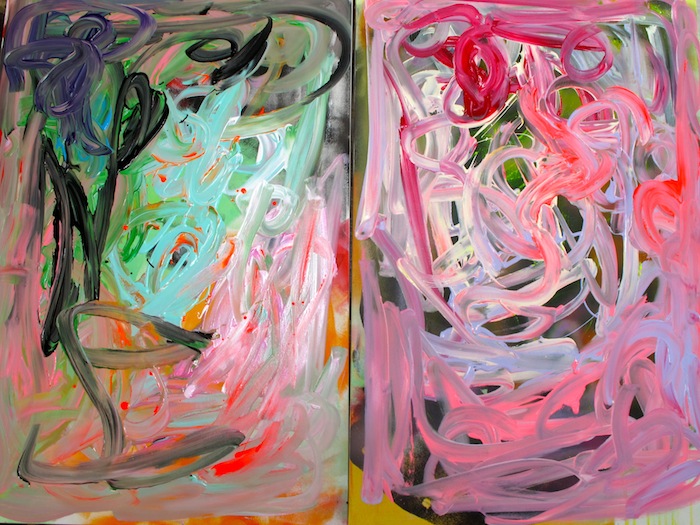 Gonna list them later. They are each 24 x 36 so that makes them 48″ x 36″ together.
And Im going to hang this one above JoJo's crib for now, but look how it looks in a room: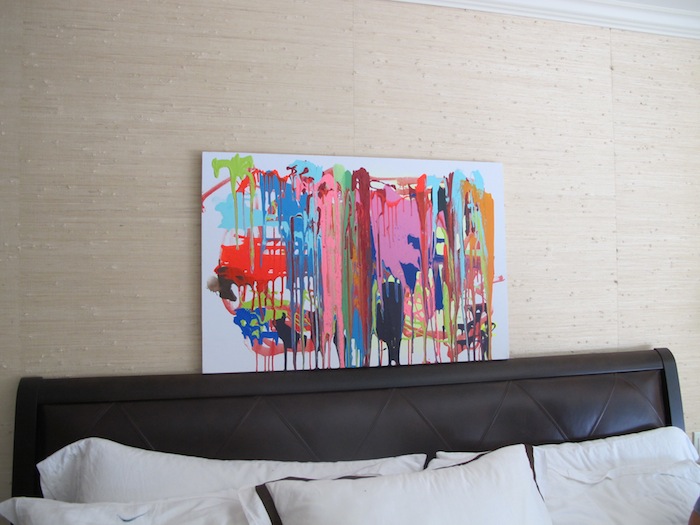 Someone buy this for your kid's nursery. Too awesome. HERE.