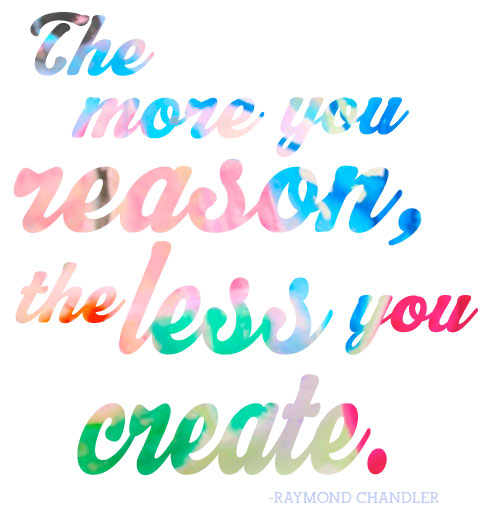 Blogger Lisa Sherry of Lisa Sherry Interiors made this graphic using one of my paintings. I LOVE IT! How true, too… the more I think about and worry about a piece, the less I end up liking it… And thats whats great about painting, anyone can enjoy it- thought is not really required… so much of art is the pleasure of the process.
Today I managed to persuade my grandfather to paint with me. You cannot imagine a man who in his early years was more set in his ways than my grandfather. NEVER EVER drank so much as coffee, his favorite food was canned tuna and hard boiled eggs and he basically was totally averse to any type of change.
In recent years he has gone through something of a transformation and has become more open to suggestions. I convinced him to paint with me by telling him we could sell the paintings and make money! He loved that idea- so we turned on  The Beatles, one of his favorite bands, and broke out the paints: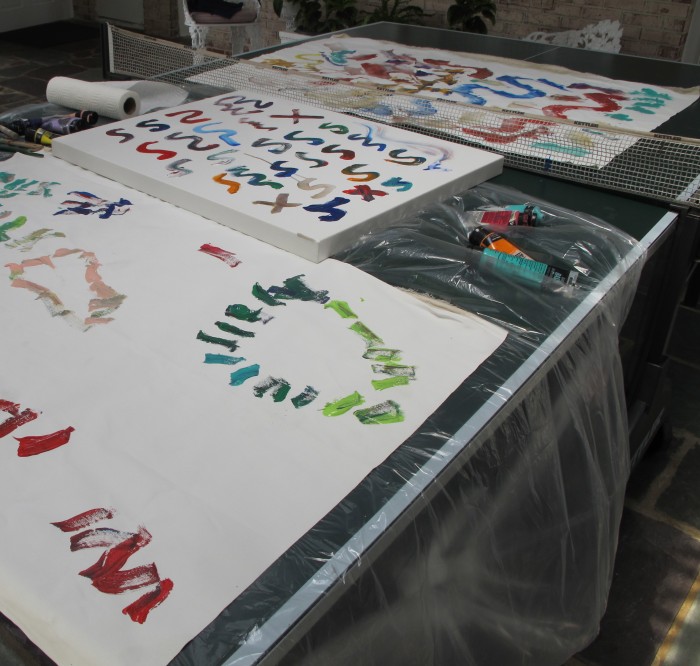 Grandpa's Paintings- How chic is the painting with the S's and the X's? I could totally see that in a boy's room!
This could be the first time he has ever painted in his entire life…. and just think, he is married to THE GRANDMA. You know, the one with the house, jewelry, talent and taste?!?
Anyway, it was a truly incredible day!
In other news, I sold some prints: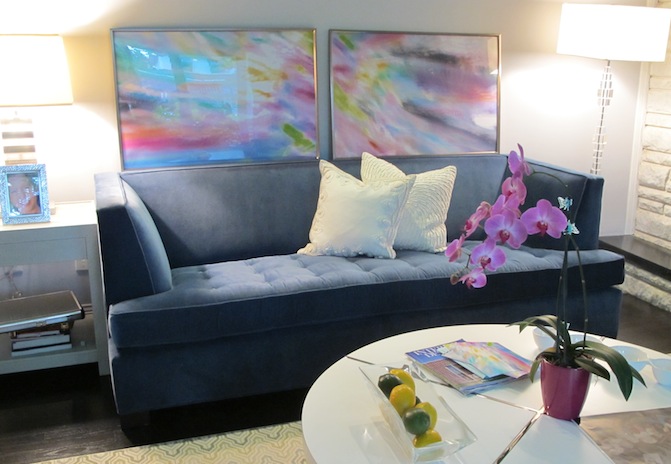 Two of my shower series prints waiting to be hung in the clients house. (You cant see this, but the ceiling in this room is turquoise!)
And some new prints I made of recent paintings… JUST wait till you see the entire painting. I'm waiting to do a reveal:)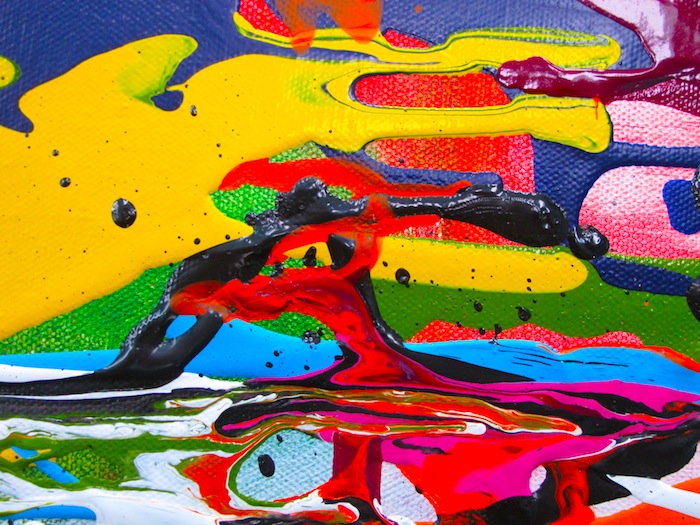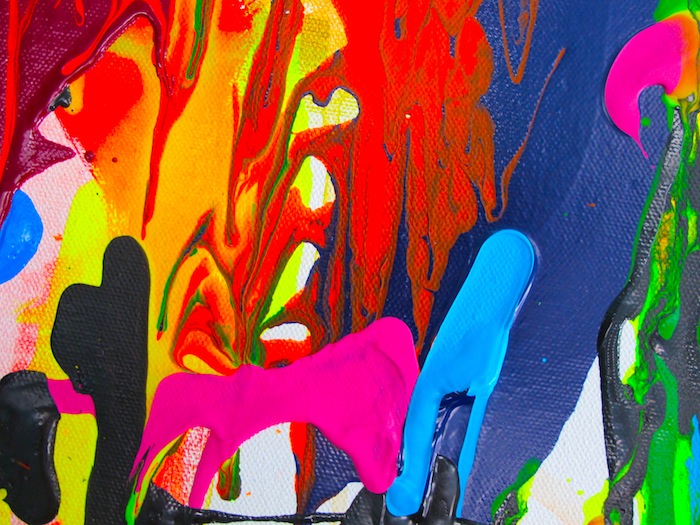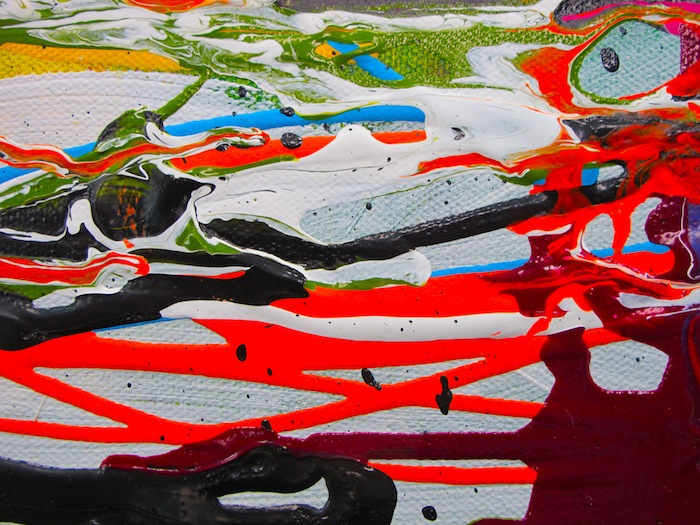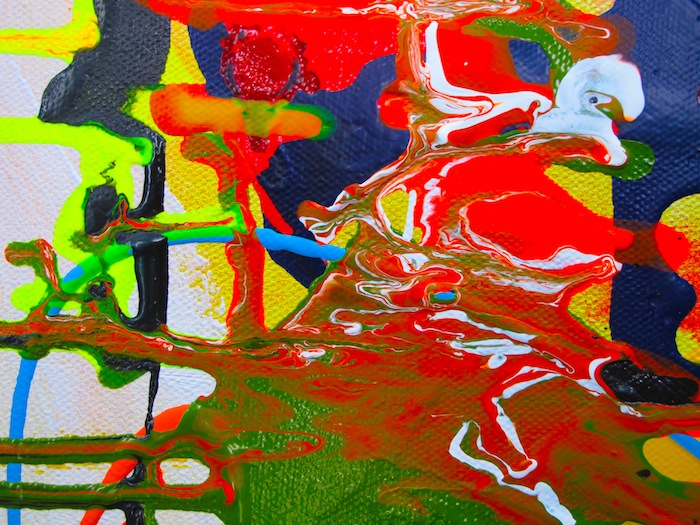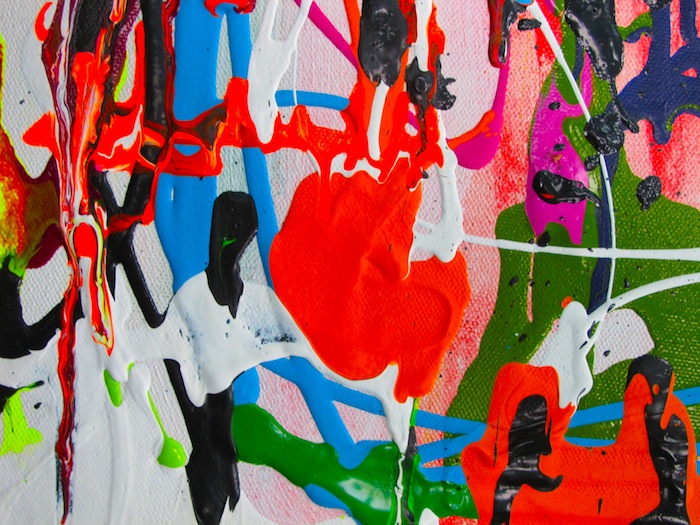 Prints starting from $50 and available HERE. Custom sizes are available and I can have them mounted on various materials…
Also, I have AN AMAZINGLY AWESOME  art event coming up that I cant wait to share with you, and invite you to- and I am still waiting for the photos of the little drink party we had at Bungalow 5 last night! Stay tuned!
7 Responses to "Stop thinking, start making."