Wondering what to do with a summer rental in Montauk or anywhere? (Montauk is actually on my list for weekend destinations this summer.)
Why dont you do what this dude did, rent a house, put all the original contents into storage and turn it into a "Surf Shack" for your employees to retreat to every weekend.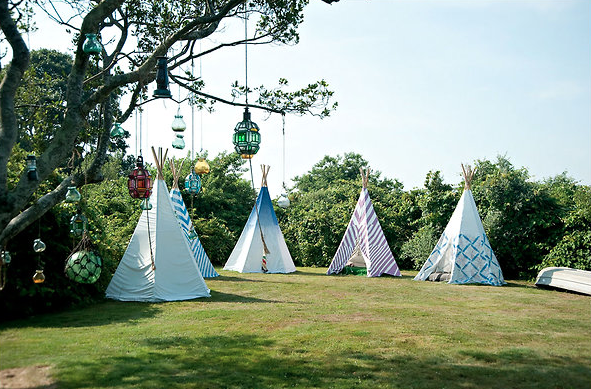 (Guests often sleep in these tepees!)
From the NYTimes:
Richard Christiansen, founder of Chandelier Creative, a buzzy Manhattan ad agency with a focus on fashion, turned a summer rental in Montauk, N.Y., into a weekend outpost for his staff. He removed the owners' possessions (photographing, bubble-wrapping and placing each object in storage) and made a surf-themed set: the Chandelier Surf Shack. 
Here is how to have the best summer ever: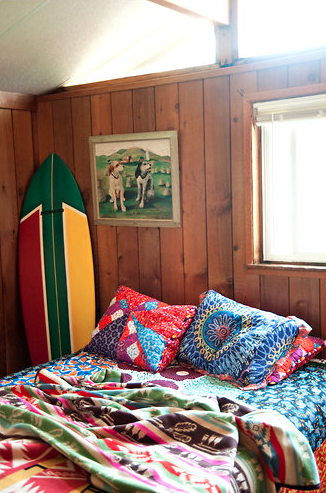 Buy all new colorful sheets.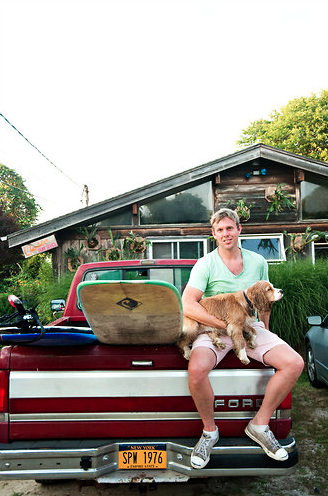 Name your car: This Ford is named  "Kelly" after, you guessed it, Kelly Bean head Kelly Bensimon.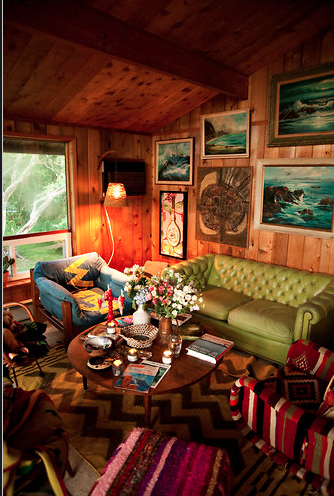 Take everything you have out of storage and buy more stuff at anthro.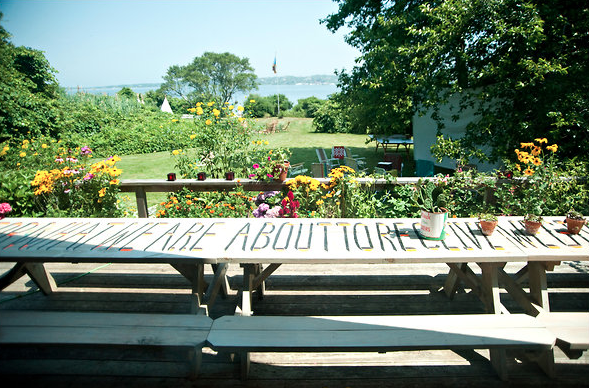 Plant the right stuff so that the honey you grow in your beehives will taste right.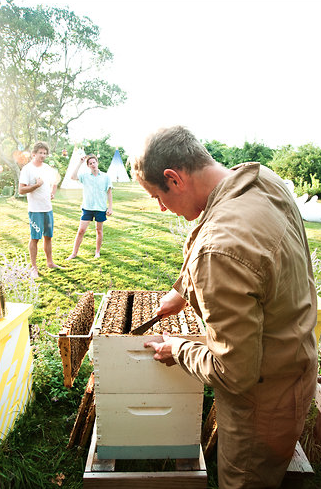 Harvest that honey!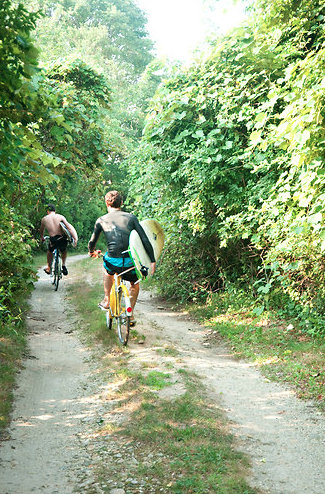 Surf!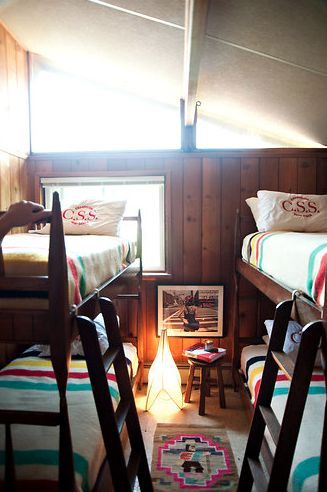 How CAMPY! Bunk Beds!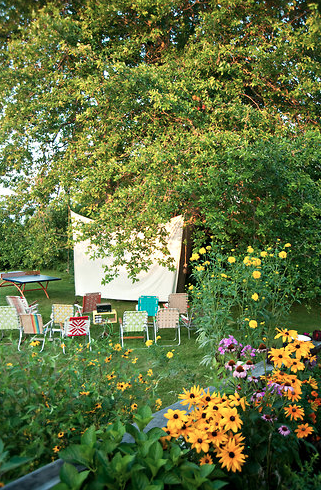 Movie Night.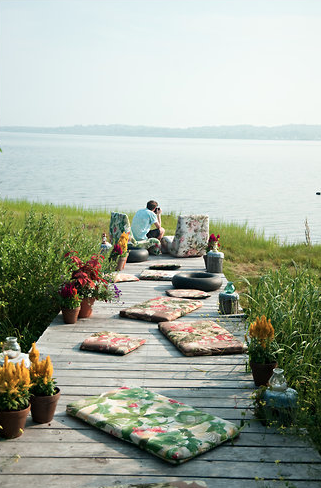 Sitting on the dock of the bay.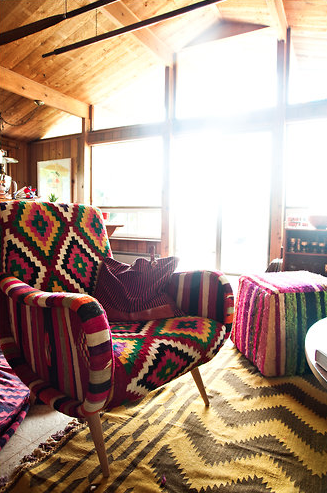 How to have the best summer ever. Period. Its like summer camp for adults!
Read the article and see more photos HERE.