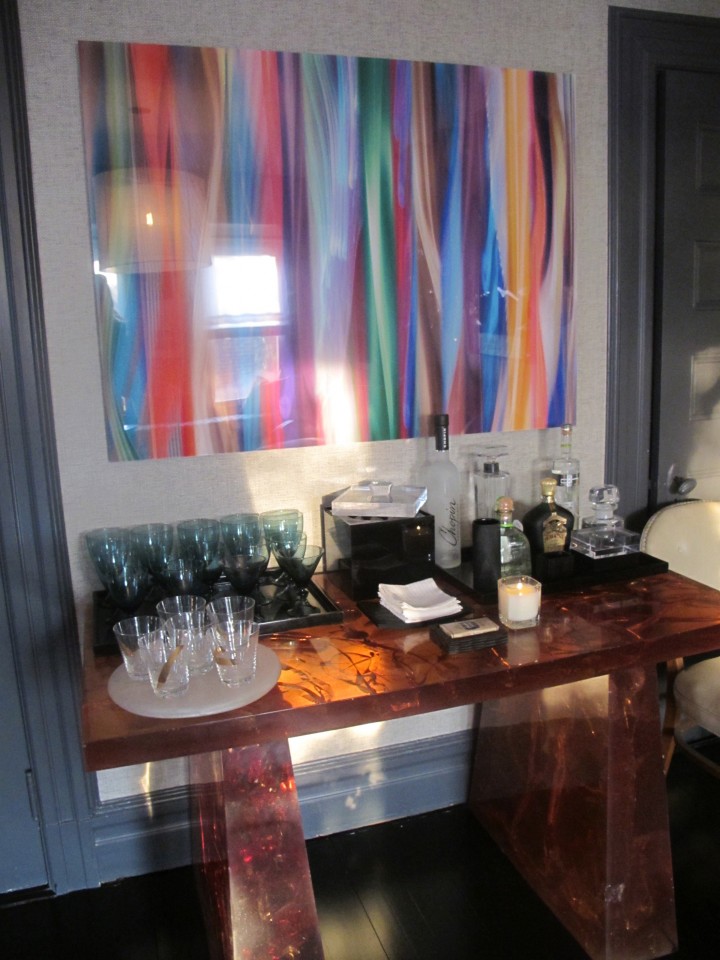 First Look: Decor By The Shore Show House in DEAL, NJ.
Good Morning everyone!
Last night I got to preview the Decor by The Shore Show House starting today at a cocktail hour press event. Well, cocktail hour makes for a fun party, but some of the photos could be better… (Please-designers- feel free to send me your professional shots of your rooms. I would be happy to replace these!)
The house is a historic mansion built in 1906, and located directly across from the beach in Deal, NJ.
As you enter the house you are met with this coastal chic living room/foyer by William McIntosh: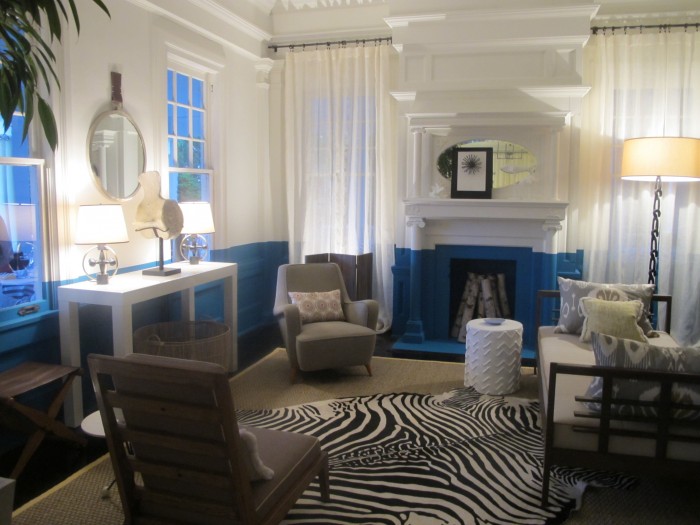 I love the mix of high low here…. The Stray Dog side table and West Elm Parsons table are a nice mix with the daybed. Also, Love the zebra layered over the couch and in the company of ikat and sisal- who doesnt? And of course, the blue walls.
And I ADORE the large skirted table in the entry.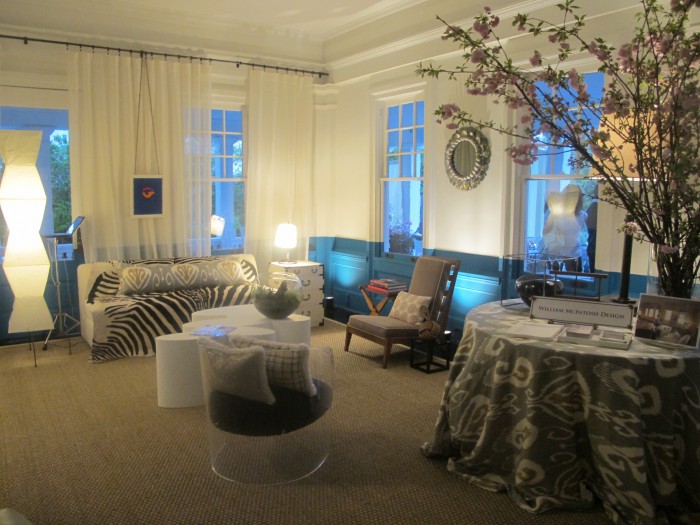 William McIntosh Design Inc.
This room was a crowd pleaser. A woman's library by Robert Passal… Very chic and sophisticated. Love the black doors! (You know Im a huge fan of that. Painting my doors black took my apt to a whole new level!)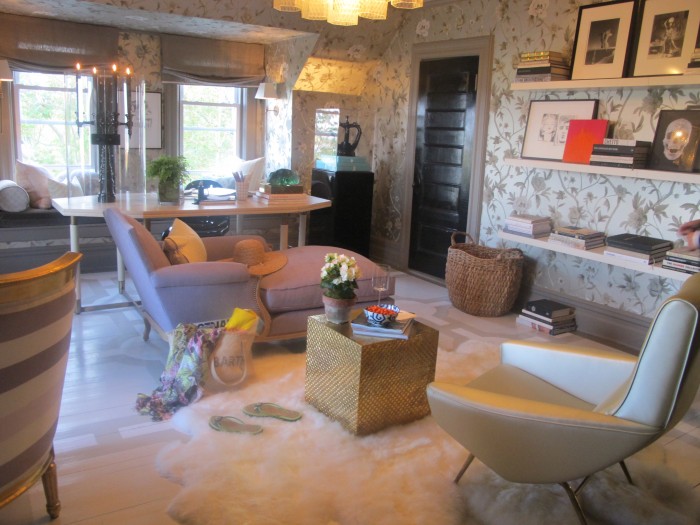 "Bibliotech Feminine "  by Robert Passal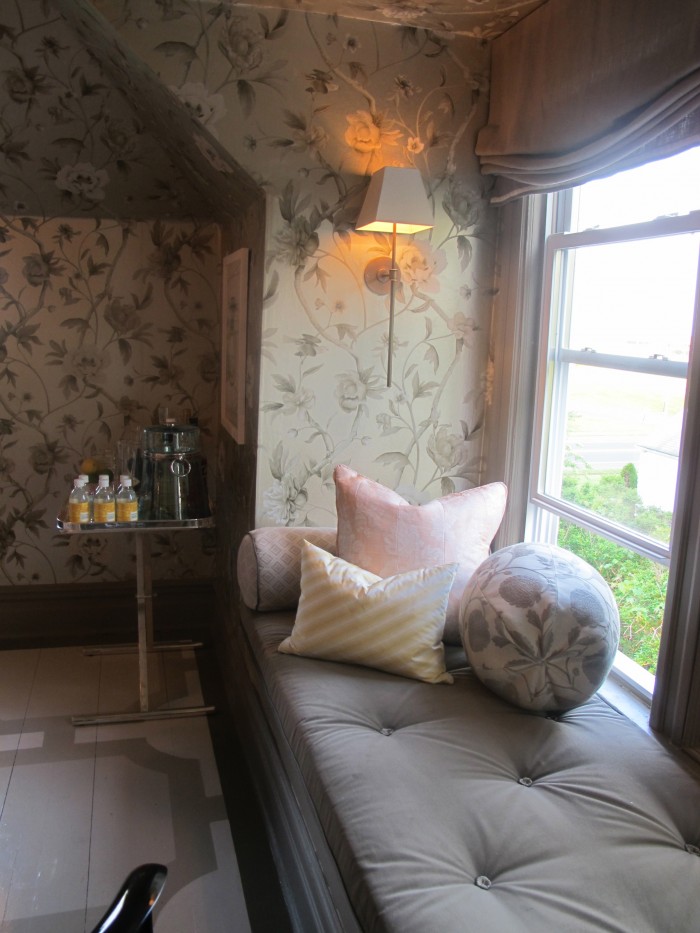 The third floor was window seat heaven!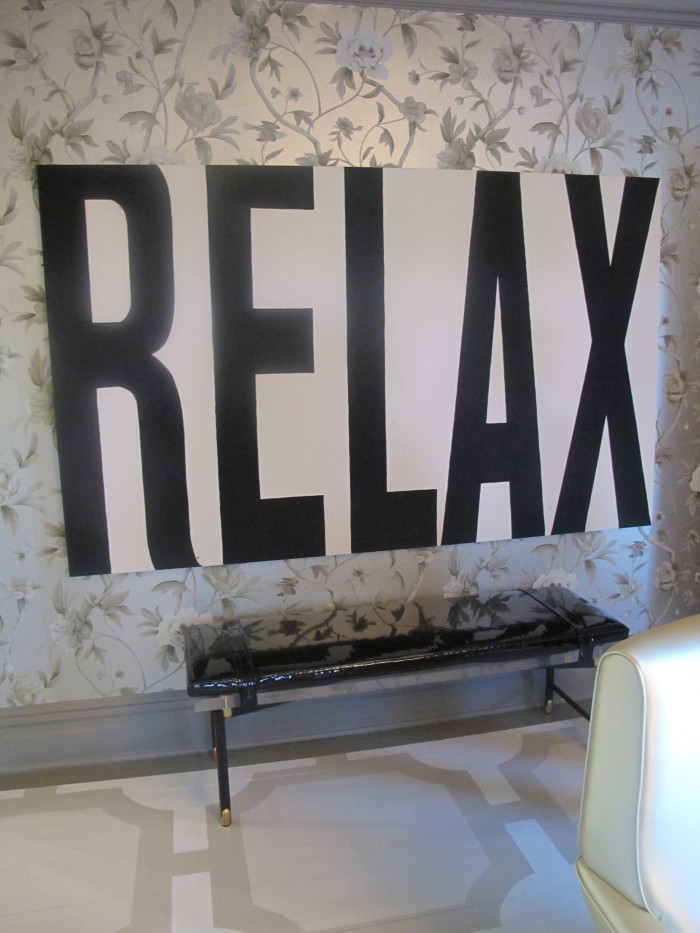 A dining room: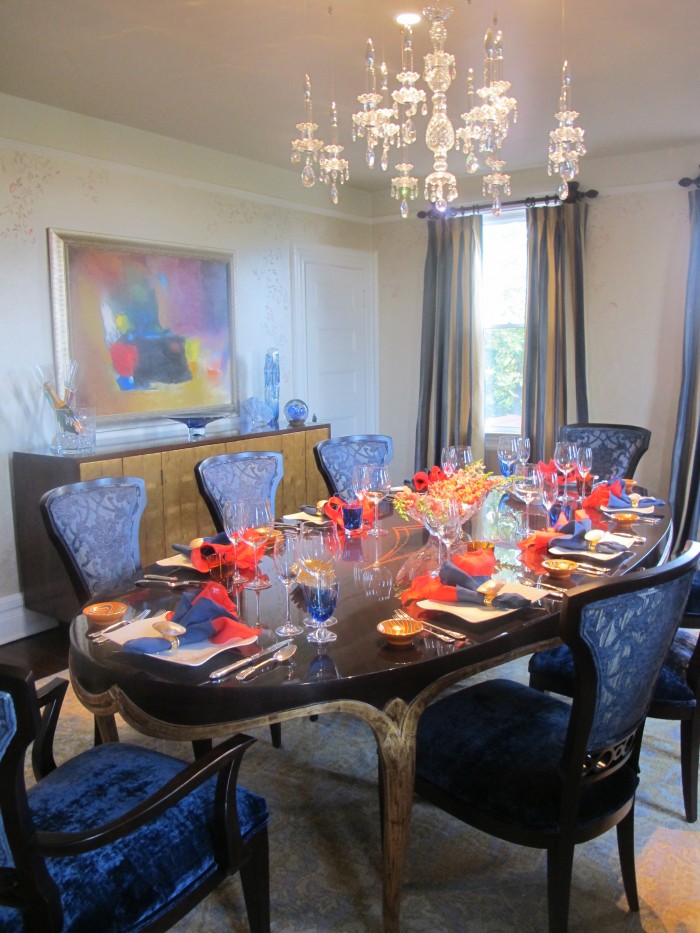 Evelyn M Designs LLC
This next room was also a crowd pleaser. A man's retreat hang out… very sexy.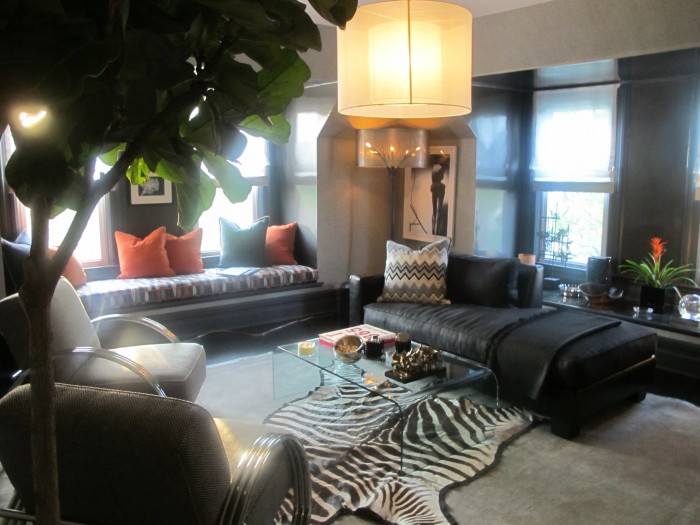 Delrose Design Group
Extremely beautiful and soothing in person:
SY Interior Designs
A  fun game room/hanging area: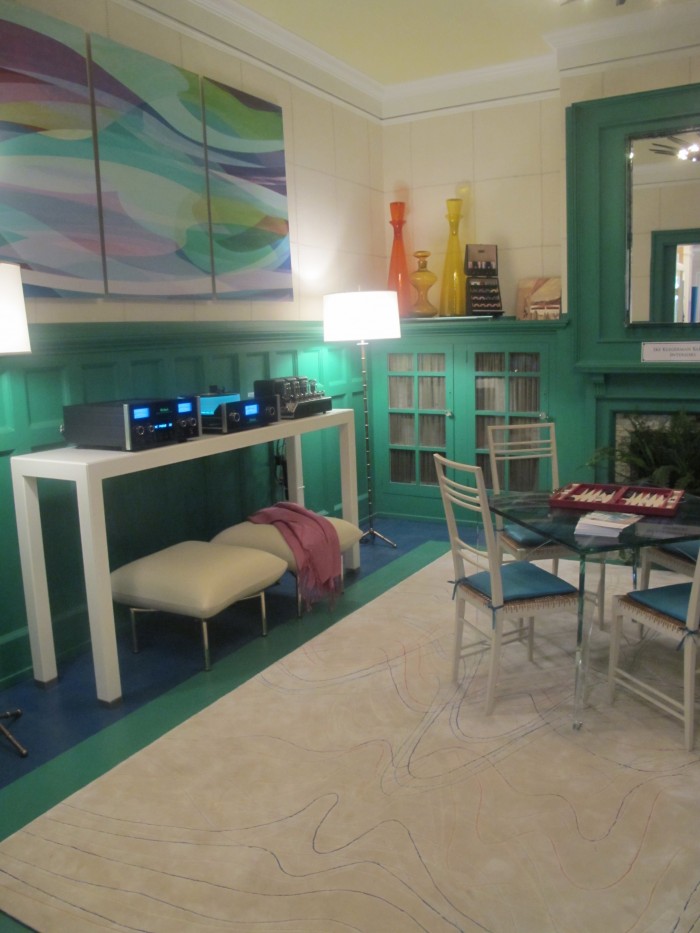 Ike Kligerman Barkley Interiors with collaboration with Photographer Irene Mamiye.
Her work is integrated into everything from the artwork, to the table, rug and mirror!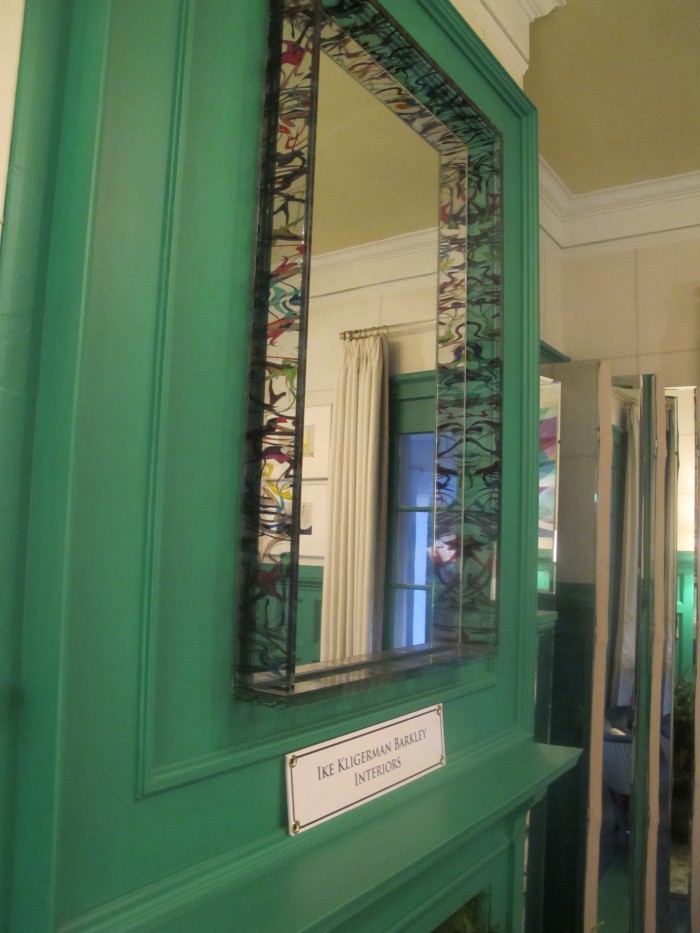 This room was SPECTACULAR! Those tufted walls! That trellis! White on white on white! So chic. THE BED! It was a deeply tufted base but the headboard was made of sticks! Of course it had a view of the ocean.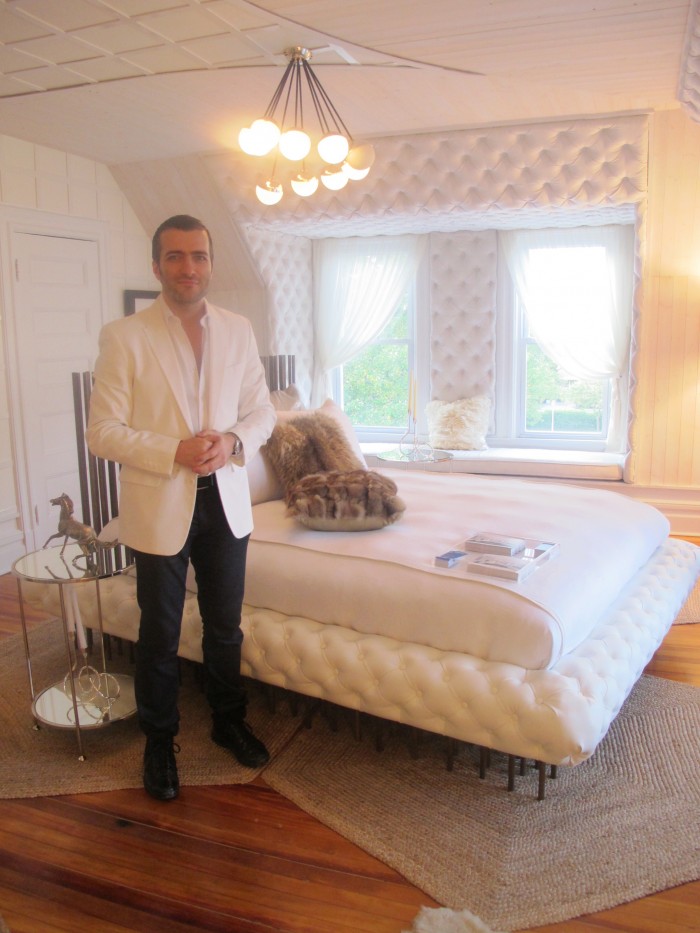 Bluarch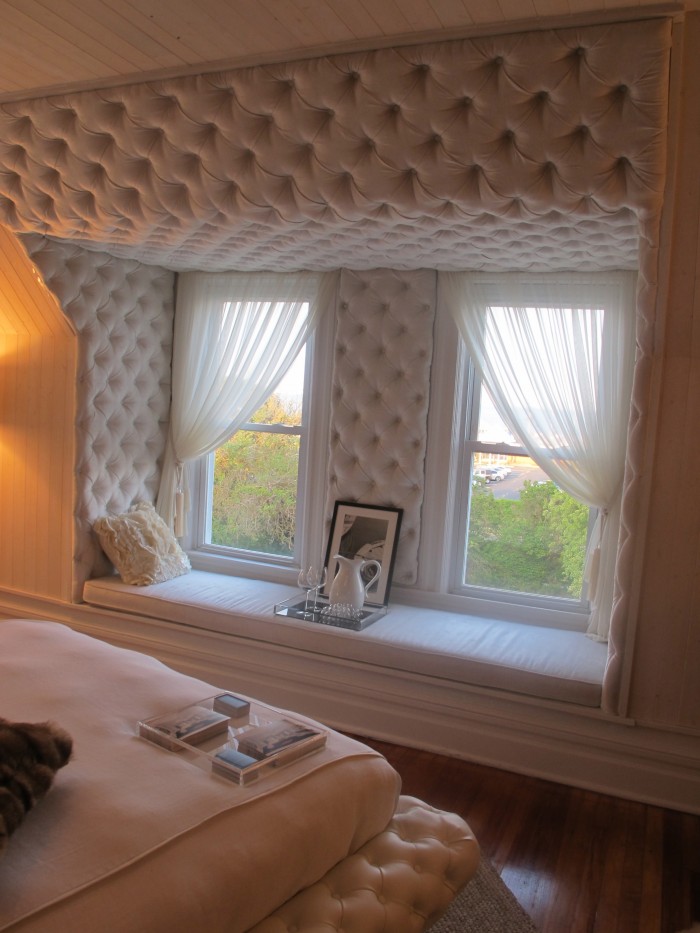 The most sumptuous teenage bedroom ever: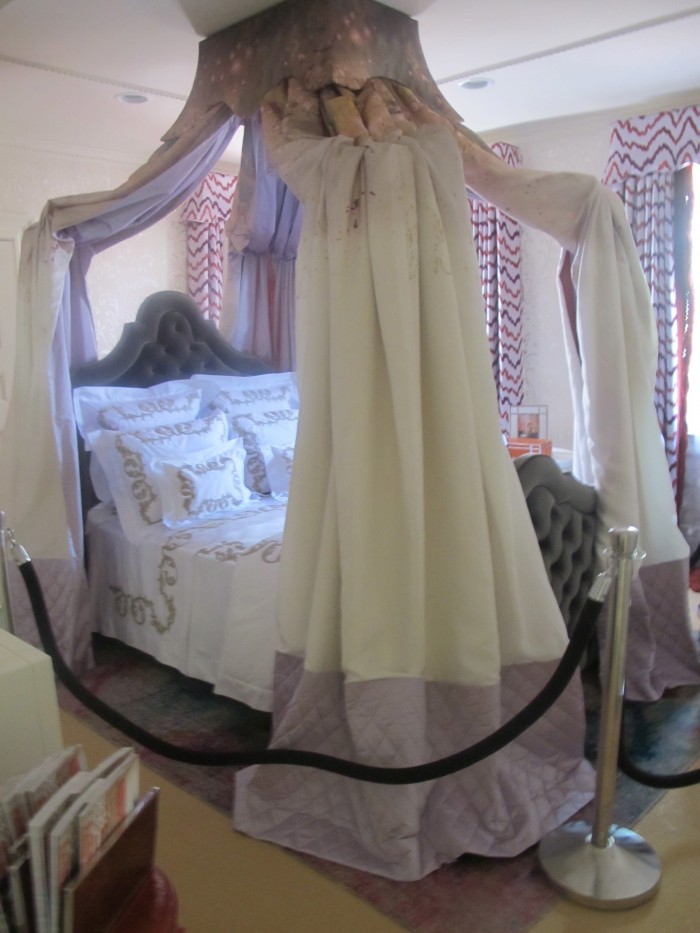 Jamie Herzlinger
The canopy is made of hand painted silk by Donghia. Is it not INSANE!?!?! The rug is also handmade, but it looks like tie dye!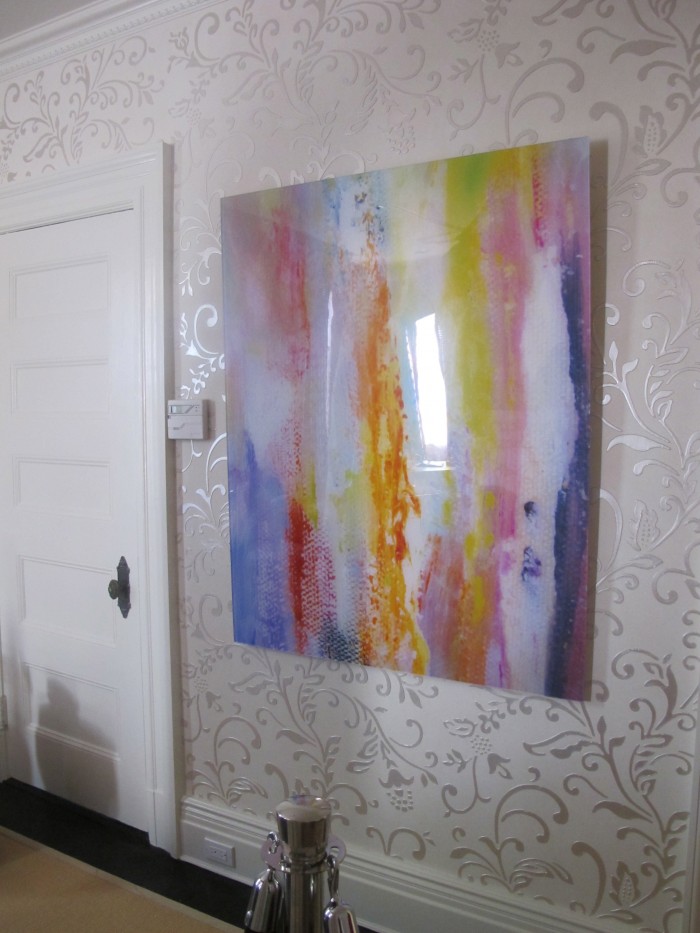 Jamie commissioned one of my prints printed onto lucite for the room! (Its for sale you can email me for more information.)
The wallpaper was insane- Hand plastered and then silver leafed. You cant tell but each pieces was raised about 1/4 of an inch off the wall.
I adored this little gardening tool closet: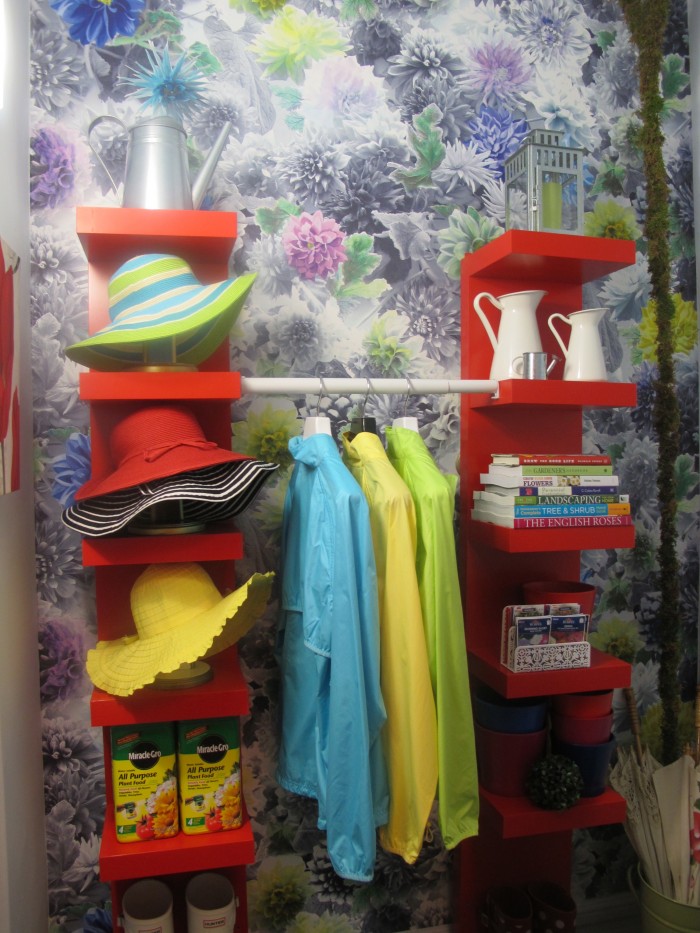 Marie Tourgamen Organizing & Stacy Ayash Design
A master bedroom: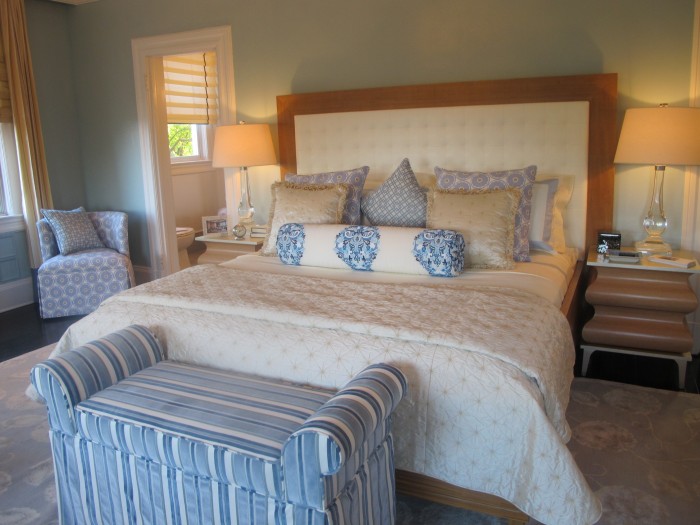 Bjorn Bjornsson
Stair landing and halls were hand stenciled and had live flowers applied on them.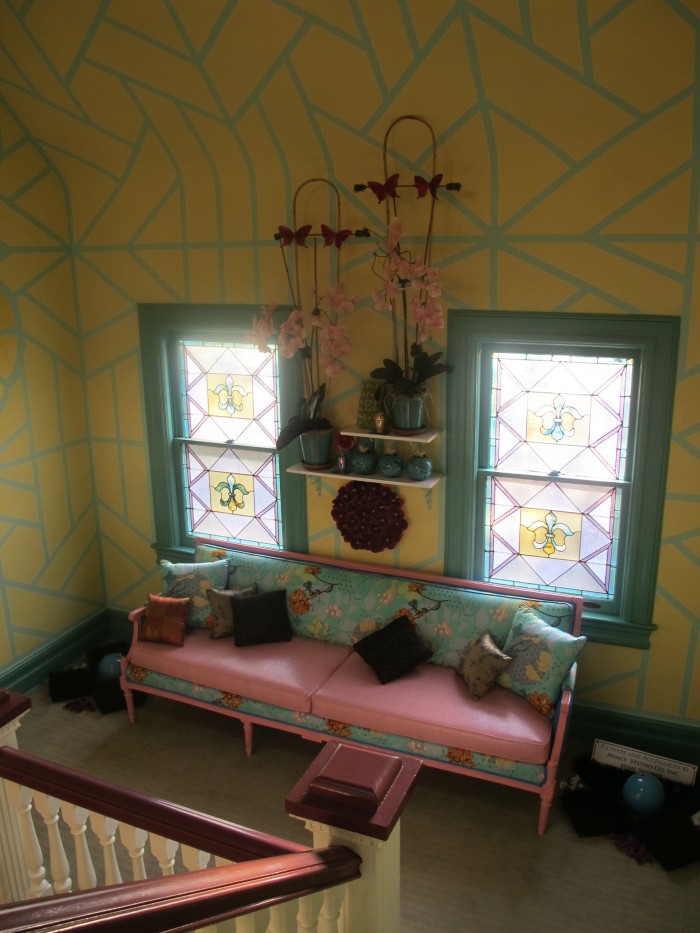 SULTANChic:Decorative Arts Workshop
And last, one of my favorite shops in Brooklyn set up a shop here: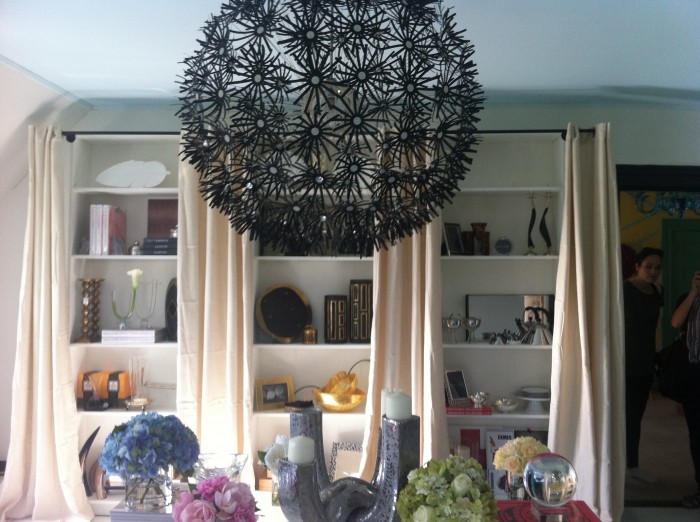 Show house store by Parci Parla
My friends Irene and Rachel actually DIYed the Chandelier and Mirrored subway tile wall!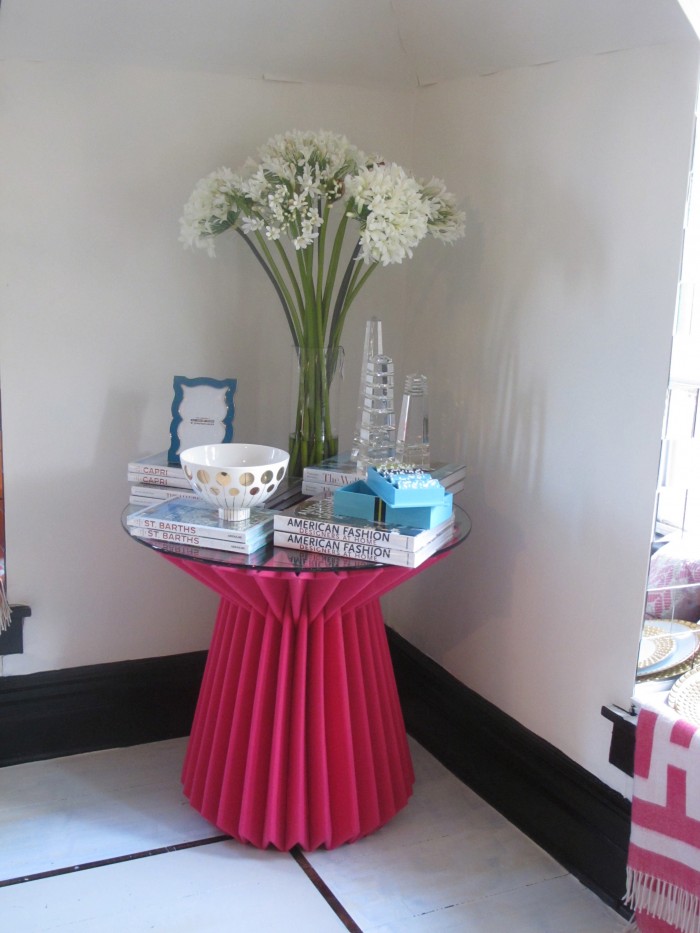 I LOVE this little side table!
Im including a gallery, you can browse through it to see additional photos:
Some additional information:
Location:
136 Ocean Ave, Deal, New Jersey
May 26- June 30 2011
——————————————————
Designer Websites:
BJORN BJORNSSON – visit Bjorn Bjornsson Interior Design
NICHOLAS CALDER
KERRY DELROSE – visit Delrose Design Group
ANTONIO DI ORONZO – visit Bluarch
JAMIE DRAKE – visit Drake Design Associates
GREENLAND ASSOCIATES – visit Greenland Associates
JAMIE HERZLINGER – visit Jamie Herzlinger Interiors
JOHN IKE – visit Ike Kligerman Barkley Architects
WILLIAM MCINTOSH – visit William McIntosh Design
EVELYN MILLER
ROBERT PASSAL – visit Robert Passal Interior & Architectural Design
LEE NAJMAN – visit Lee Najman Designs
ALBERT SULTAN – visit SULTANchic
SY INTERIORS – visit SY Interior Designs
——————————————————————————————
Admission: $30
Groups rates for 10 or more people attending at the same time: $20
Gold card: $180 per couple/$95 per person (unlimited entries + all special events)
Special Events
click here for more info on these events
VIP Cocktail Party – Friday, June 10: $100 per couple
Art Event & Sale – Tuesday, June 28: $30
Decorator Lunch & Home Decor Expo – Wednesday, June 29: $36 by June 13th, $52 after that
For more information:
Click here to email Frieda Tawil or call her at (718) 954-3146
Or click here to email Liz Sarway or call her at (917) 693-6805