I had this huge Rainbow Maps painting stretched for the art event the other night. I decided to change it up for a while and hang it where the shower painting usually is. Sometimes I just get sick of looking at the same things over and over… Dont you?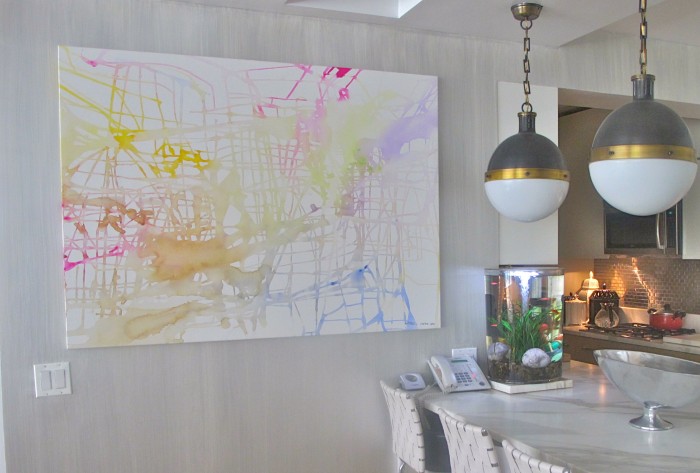 I love how it fills up the whole wall.
And I love how the colors wrap over the edges of the canvas.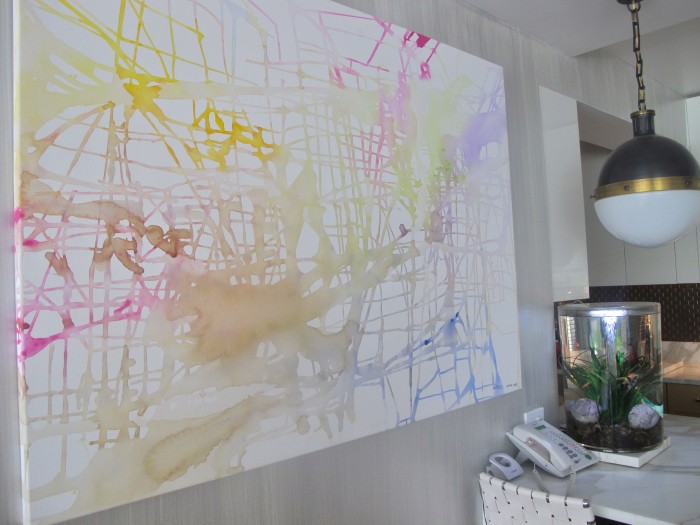 I didnt even realize how much I liked the piece until I saw it stretched and hung.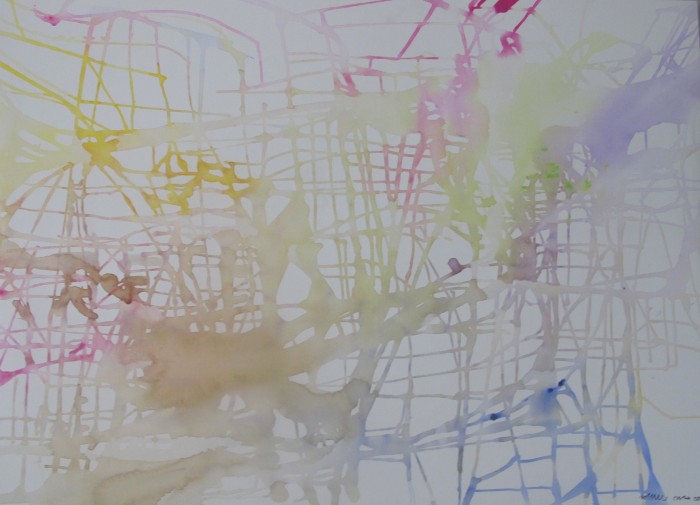 And the colors are still similar to the first painting so the effect of having a feminine painting side by side with the masculine pendants is still in full force. Someone called them "vibrant pastels" –  I like that.
Im changing some other things too… Stay tuned!