Now I dont know if the programming has just gone off the deep end or if I have just lost interest in crazy housewives, but I cant get it up for any of the recent Bravo offerings. It almost feels like Bravo is playing with us at this point. I barely tolerated DC but at least that episode had some bonafide nutjobs and something worth talking about (people who CRASHED THE WHITE HOUSE!)…. This Miami season was so low rate that it only lasted 6 episodes and didnt even merit a real reunion, instead it was a special Watch What Happens Live episode… (Bravo Andy made the women come to him instead of taking a trip to Miami!) It felt like Andy could barely feign interest in these people as well… and even Adriana said- if we had 6 of me on this show we would be bigger than Beverly Hills! Hmmm… Maybe. But that statement does acknowledge that she knows this show is a bust. They all do.
Watching Andy's reactions is more interesting than watching these women cut each other down in mile-a-minute English. It was all so boring I couldnt even recap it for you. Anyway, if I have to award a villain for the show I choose Christy. Although Larsa was very irritating, she seems more like a simple, shallow woman capable of no more harm than cattiness. Christy is a shady weirdo. I dont believe anything she says… and why the HECK would a charity be grateful that she deigned to grace them with her presence when she didnt donate anything? DUMB.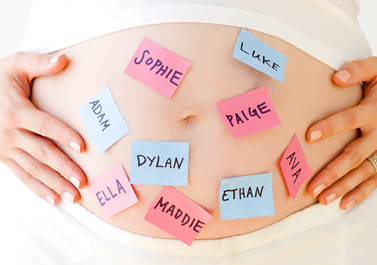 On to the next: Pregnant in Heels. Why? WHY? WHY did anyone think that watching pregnant spoiled hormonal bitches prepare for baby would appeal to anyone? There are so many reasons why this is awful: Pregnant people are fat and not fun to look at. Pregnant people are bitchy. Their target audience is mostly women (Im assuming!) and what women would want to hear about the pregnancy of someone who hired a PREGNANCY CONCIERGE? Most ridiculous job in the universe.
Anyway, Rosie Pope (as Erica pointed out) has the most annoying accent on earth. Where the heck is she from? Its more that I think she has a lisp on top of an accent and its really very infuriating. Other than that she is nice and I like her. Except when she brought a psychiatrist to the home of the couple who hired her to decorate her nursery. Ya see, Rosie is all I love babies, but this pregnant couple was from NY and sometimes New Yorkers dont get all sweetsy about things. This couple was just not that excited about having a baby and didnt want ugly baby crap in their house. Rosie thought that means they needed therapy. (She should have brought the therapist to talk to her other couple: focus group baby name couple.) Lo and behold, couple has the baby and is love with it and turn out to be great parents: WHAT A SURPRISE. Most normal people love their children after they are born dont they? You are not an alien if you dont bond with babies in womb. (I DONT!) (Also, a clue into why this woman was so cranky- I just looked at her pregnancy diary photos on Bravo's website- this woman GAINED WEIGHT. A lot. (See HERE.)I am also cranky as all hell when I am 40 pounds overweight and ON TV!
Anyway, on to couple #2. These people wanted to "brand" their baby, because ya see, they work in marketing and branding. They think the baby name is setting up the kids future or something… so they hire Rosie to find them a focus group that agrees with them that they should name their kid BOWEN. Whats a Bowen? Says focus group number one made up of artists and important people. Whats a Bowen? Says focus group number 2. Whats a Bowen? Says dinner party made of their friends… and lo and behold they name their kid BOWEN ASHER JACOBS. Future name of the 2060 presidential candidate. Remember that name folks. Listen, if you want to name your kid Bowen- thats fine with me. But a focus group. UGH. They thought the focus group people were geniuses when they agreed with them and when they didnt- what morons!
Overall- I hated the show. Hated in a "Im not gonna watch" way not a " Im going to hate this and love watching it" way.
How bout you?
I cant believe I am actually excited to hear Jill Zarin's voice again.
24 Responses to "We need to have a talk @BravoAndy."