I dont know if you guys ever give a crap what I'm wearing… Lord knows I dont consider myself fashionable enough to be a "style blogger" and that I really never want to post fat pictures of myself on the internet… but here goes: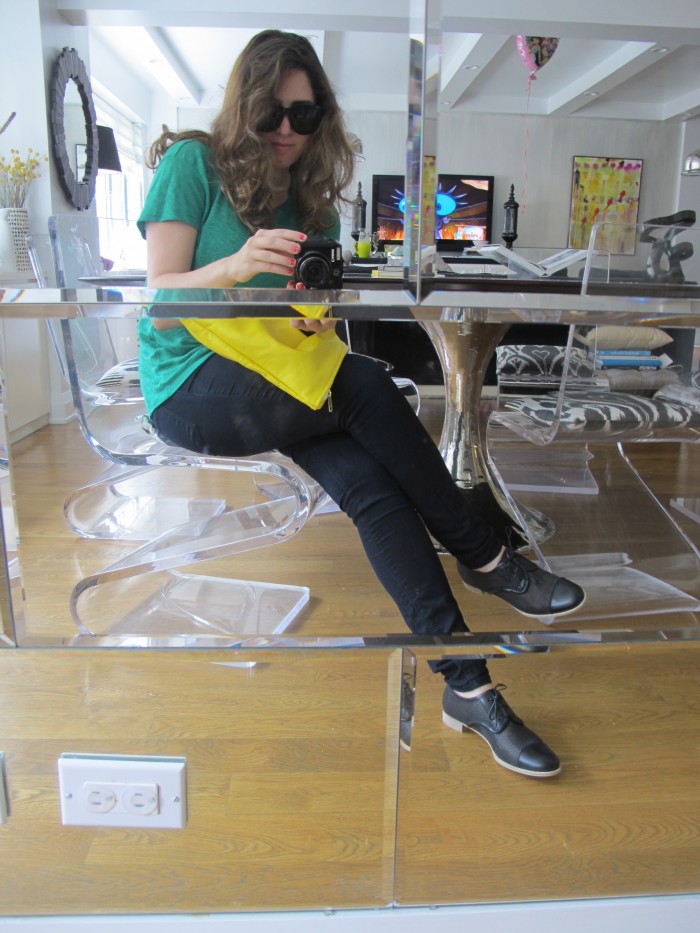 Color blocking with a Zara T shirt, American Apparel oversized yellow clutch and my new mesh Jil Sander oxfords. Sunglasses by The Row. And you can see my new hair! Shorter and slightly ombre! (Cute princess balloon in the background huh? Spring break is killing me! She's been home for 3 weeks!)
Also, more badass things going on in my life:
Cookie wore the shirt I made her yesterday.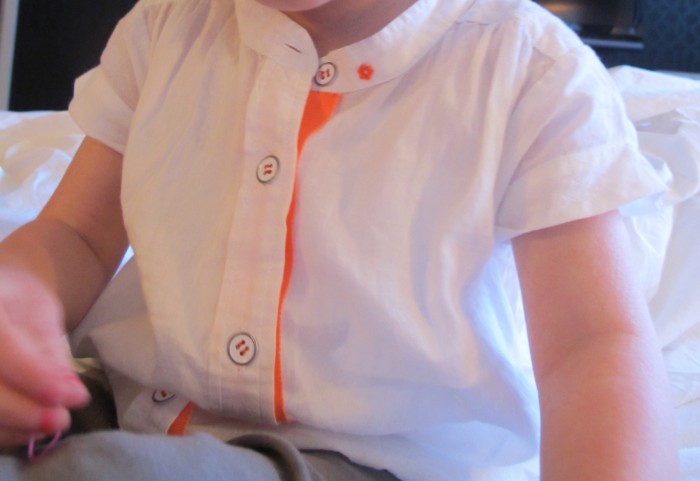 Its so cute.
AND: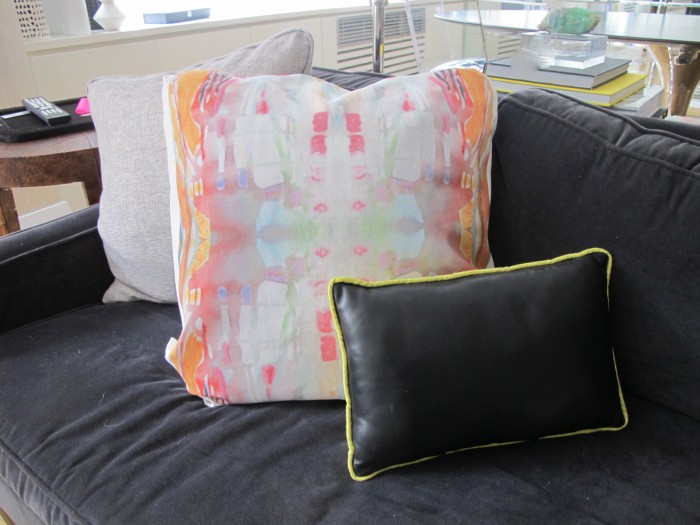 Thats potential Sketch42 fabric wrapped around a pillow! I had a swatch made from one of my prints! Don't know if Ill be using that one per se or if Im even going to go through with it, but its still awesome non the less!!!!
Happy Wednesday and to my fellow heebs – Happy No More Matza Day- enjoy that bagel! And if you are in NYC please come see me at the Open Air Modern in Brooklyn Tonight! 7 PM!