good day to you sketch'ers!  jenny here from MFAMB, also known as my favorite and my best, also known as your mom in some circles.  the important ones anyway.
so i was extremely excited when nicole asked me to do a post while she was taking some time away from the blog to care for her new baby boy. (!!!!!!!!!!!!!!)
i thought it only natural to provide you with a fantastical super poshy posh baby boy nursery mood board.  i mean you would have to be an alien to afford a few of the items i've chosen- hello 1960′s venini handblown globe pendant.  i didn't even try to keep budget in mind when i created this chris harrison fantasy suite for babies.
baby sketch will you accept this room?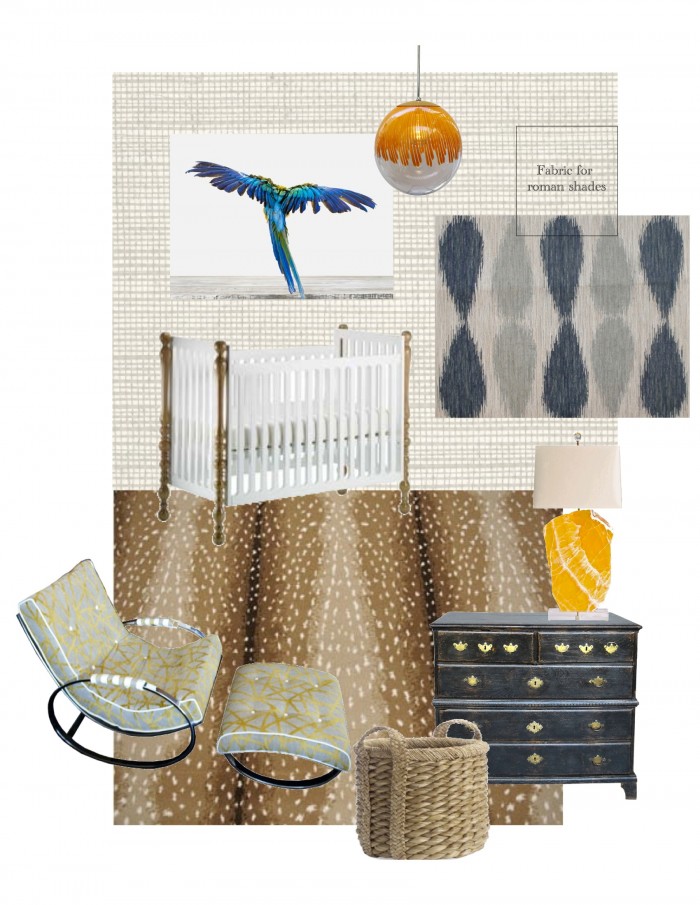 yellow agate lamp- ?? no clue. i think it's a myth.
i realize the astronomical expense here and that no one smart would spend 7000 dollars on a piece of furniture for a baby's room.  but it suuuuure looks pretty!
now i can't WAIT to see the REAL nursery!!
congratulations nicole and cookie and mr. sketch!
love always,
aunt mfamb
23 Responses to "Brought to you by MFAMB: Nursery for Baby Sketch42!"