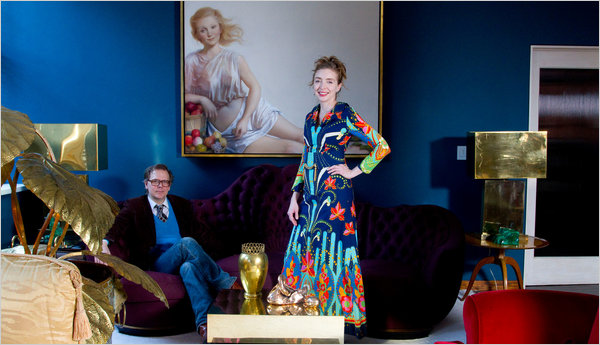 The NYTimes Style section featured a cover story on the artists/power couple Rachel Feinstein and John Currin… The article covered many things, not least of all: their opulent lifestyle and political views that are right of center. Basically, the duo defies the notion that artists should be starving, haggard, troubled and liberal.
They mingle with celebrities, do campaigns for Marc Jacobs, dress in couture… and live in a completely fabulous apartment that was featured in this December's World of Interiors.
I couldn't resist posting it: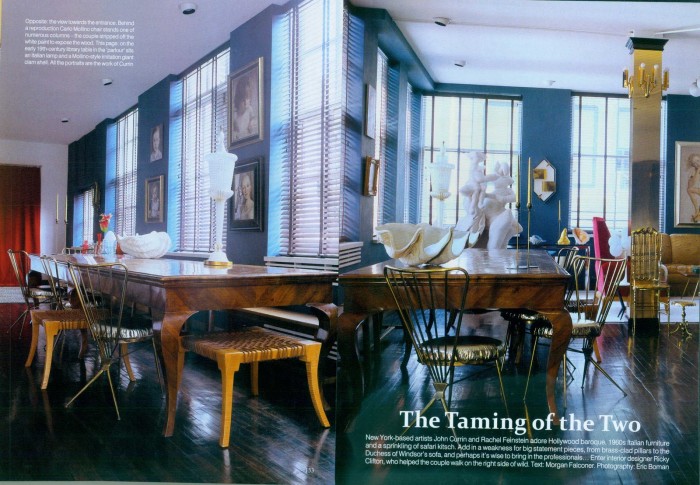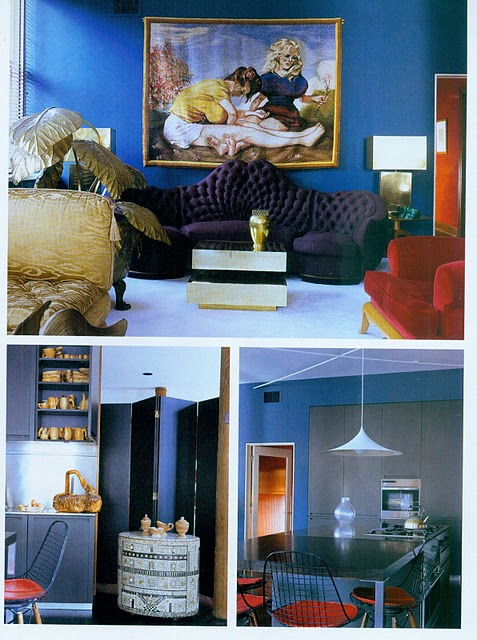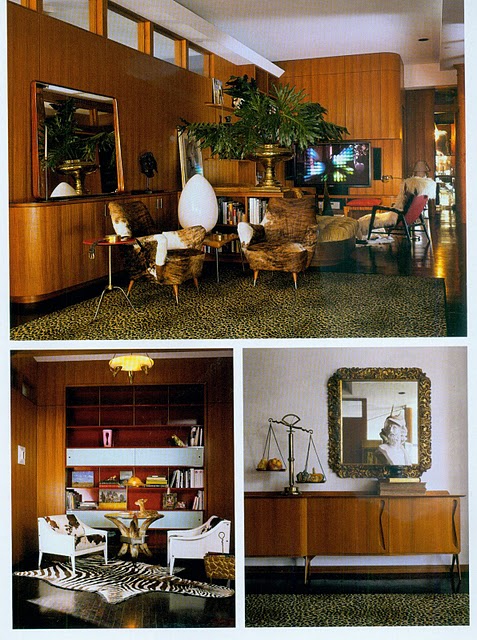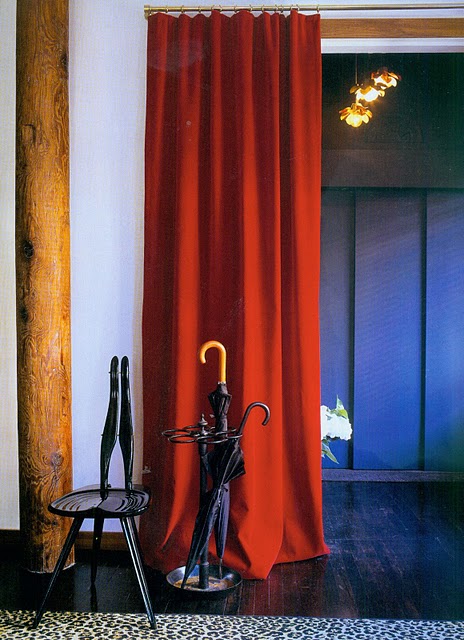 I love the rich and glamourous feel of this apartment… Its very interesting to see a downtown loft decorated like this. Most of the time, in NYC, this type of opulence is only seen north of 14th street, especially a loft.
I also like seeing how they moved the art around between World of Interiors and the photo shoot for the times. And those brass covered columns! WOW!!! Not to mention the lamps, the sofa and the art!
(Photos: NYTIMES, World of Interiors via Identical Eye)