Add black.
Beige rooms with beige furniture can sometimes fall flat… a quick fix is a dose of inky black,  dark brown or gray for contrast…or all three!
Add in some varying textures and layers and you are good to go. Your beige will be boring no longer.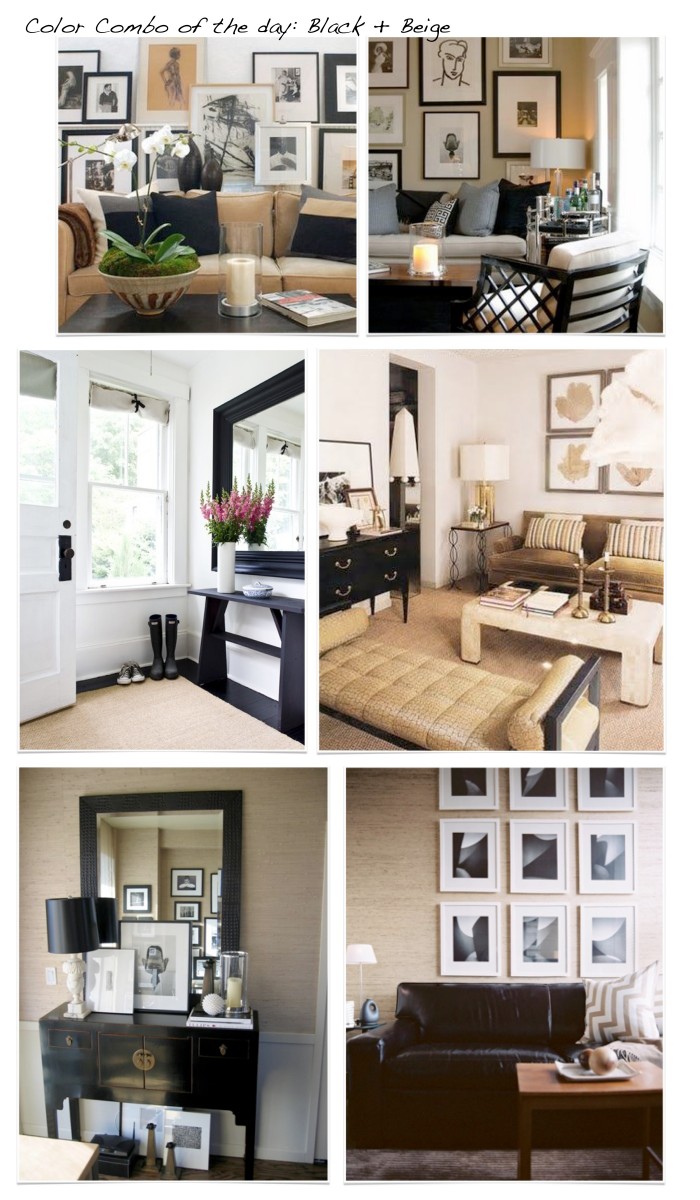 I pulled these photos for one of my new E-decorating clients and now I dont want to look for sources… UGH… Sorry everyone.
4 Responses to "What to do with a beige room…"