After seeing my vintage lavender ombre salad bowls a lot of you asked where I got them.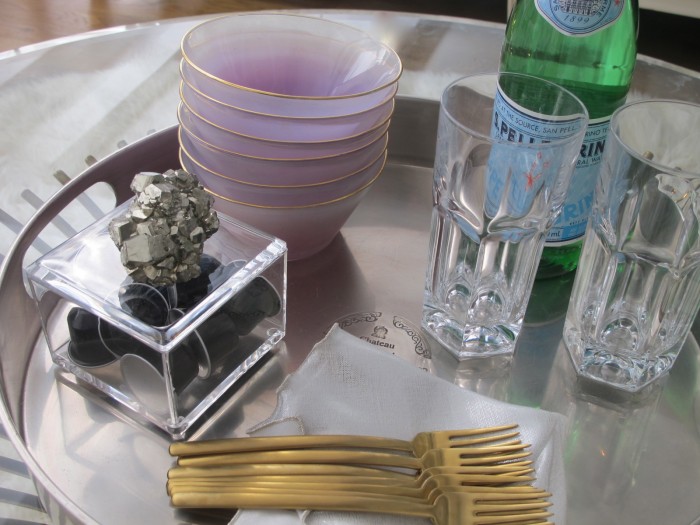 They also came with a big salad bowl… Here is an older pic: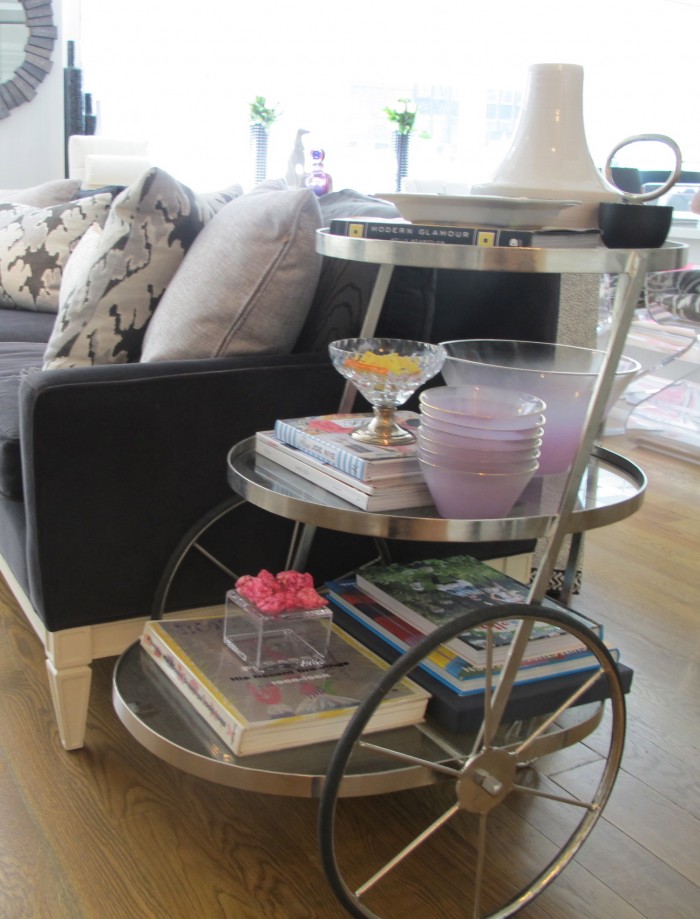 I tried to do some internet scouting for you all, but the best I could come up with was a nice collection of silver rimmed glasses on Etsy.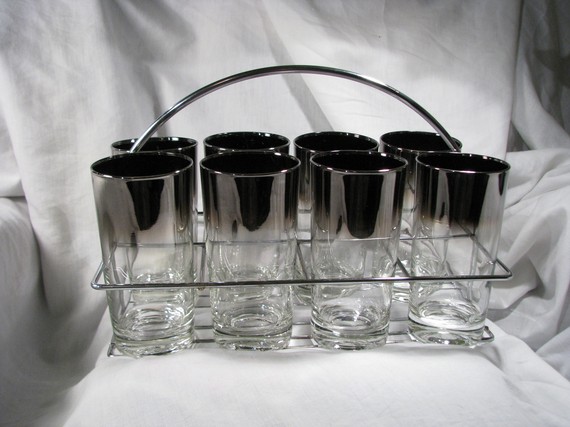 So I decided to share some more of my pictures from the particular antique store that I bought them from: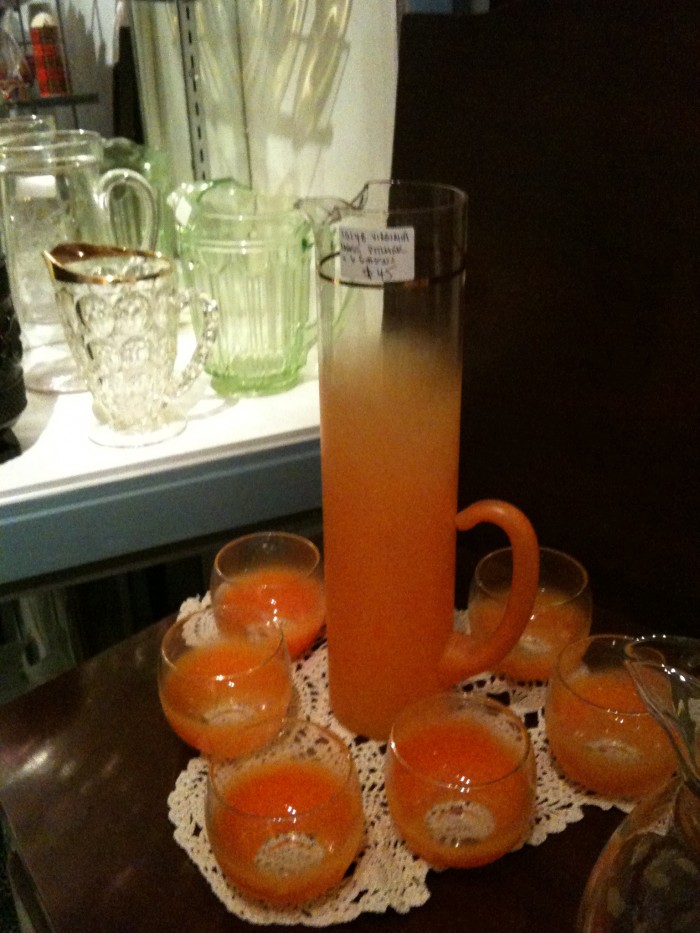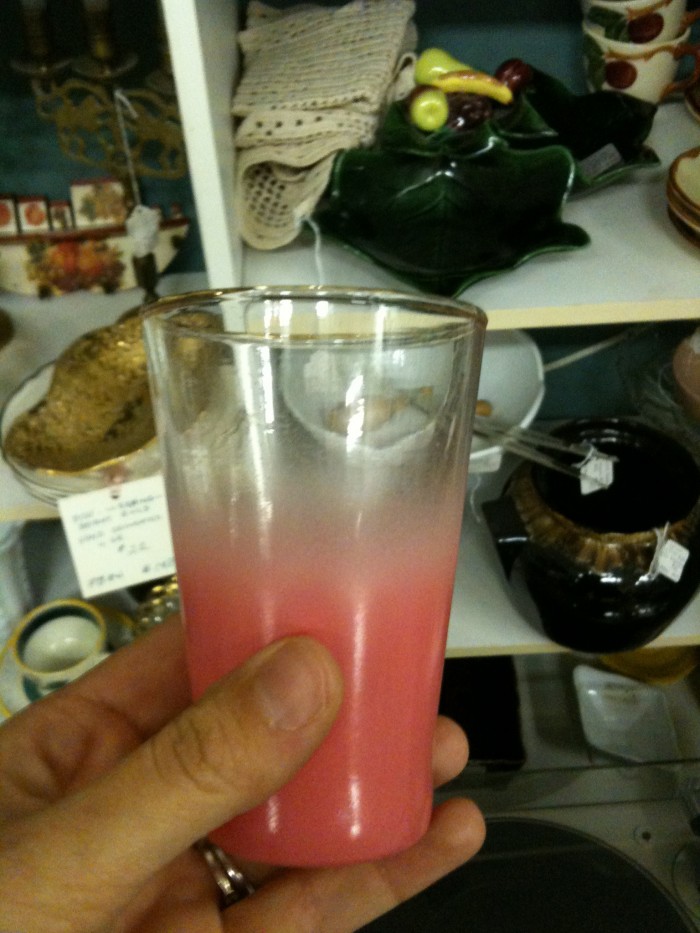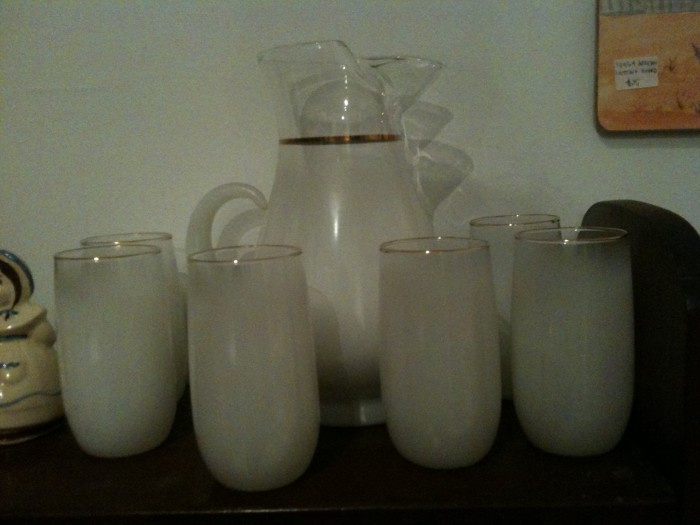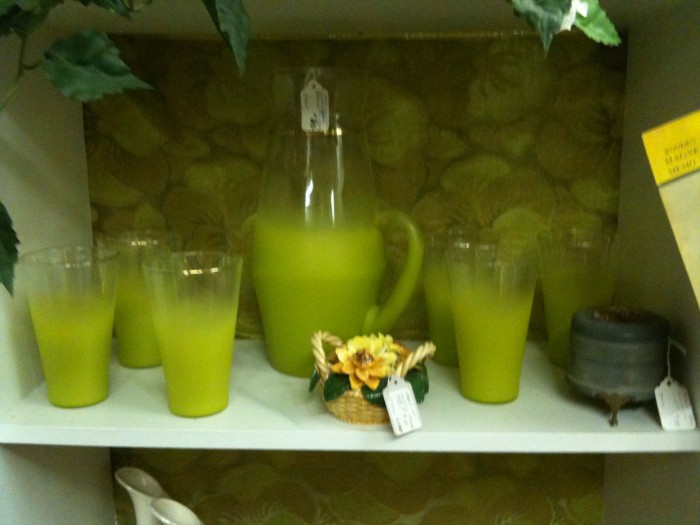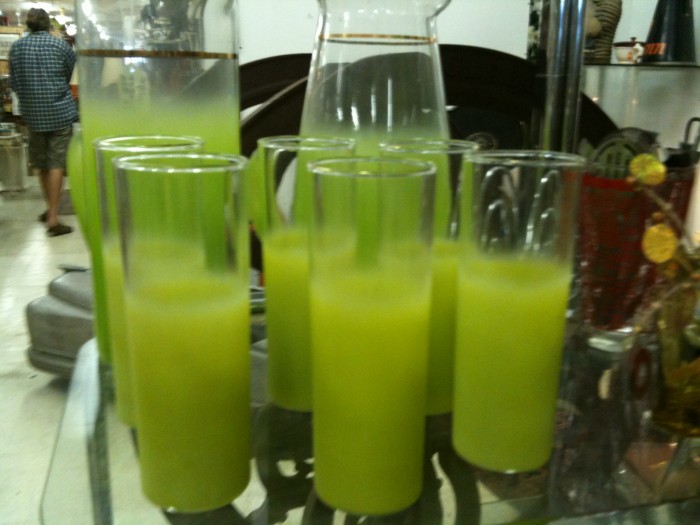 I know Im nuts for not buying more of it. But honestly, six glasses is not going to much for me anyway, so I will pass on the info on to you.
I bought them from the Antique Emporium of Asbury Park.
I cant promise they will still be there, but I did see them in the fall – the start of the low season there- and they typically have a very slow turn around, so calling them could be worth a try.
If you live near there, its definitely worth a trip… This is where I found my Picasso book, my miniature knight and my little lucite stool.
And if not, you could try calling them:
Antique Emporium of Asbury Park
646 Cookman Avenue, Asbury Park NJ 07712
732.774.8230
Hours of operation are:
Monday – Saturday 11 AM – 5 PM
Sunday Noon – 5 PM
Happy Hunting!!!