I always say the best thing about blogging is the people you "meet"!
Imagine my surprise when I come home and find not one, but three presents waiting for me!!!!
First, this delicious salted chocalate and caramel yumminess from Fran's Chocolates that Amber sent me after I  made her a custom painting! SOOOOO SWEET and so unnecessary! What's also awesome about having a blog is that people know exactly what you like! Amber remembered that I liked chocolate with sea salt… and now more than ever, I need my chocolate fix!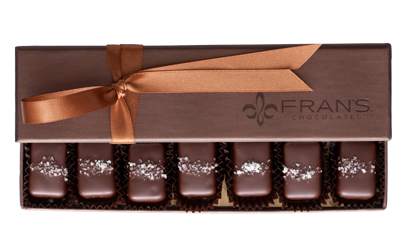 Then I got another surprise! A baby gift from my blogging bestie Rebecca June! This Jonthant Adler elephant bank is supposed to be for the new nursery, but Cookie already stole it and started putting money it…. I'm not even going to bother trying to pry it away from her!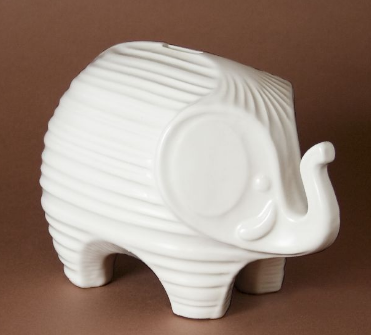 And last, I got a VERY SPECIAL gift (HINT:SHOOOEEEEEEEESSSSSSSSS) from my sister in law for helping her decorate her kid's rooms!!! I better get those rooms finished ASAP!!!!
Thank you ALL! SO sweet and ridiculously unnecessary, but VERY VERY appreciated! I've been so tired lately and you all brought a HUGE smile to my face!