When I first started Sketch42 "Fashion. Food. Furniture."  was the tagline. I thought it was pretty cute. But since I barely post about food or fashion, I decided to drop it.
Then I was surfing Pinterest and came across the picture of the striped pasta. GUESS WHAT? I actually OWN that pasta. And that doesnt sound as weird as it actually is. Confession: I bought it as a prop. It's not kosher because the black stripe is made with squid ink, so I bought it knowing I would never actually cook it!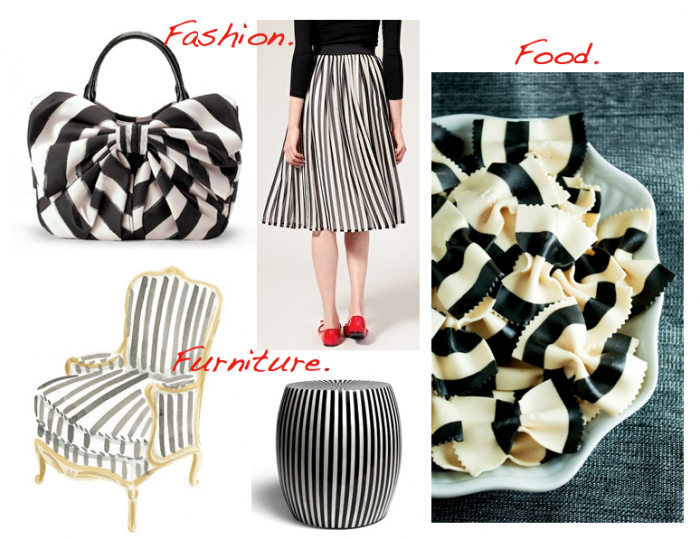 Now you know the full depth of my wackiness. I bought striped pasta. As a prop.
Oh- and I have also decided to buy the striped stool from yesterday's post as soon as it's available.
I promise no more stripes in any posts for a long time.
Photos: Bag, Lulu Guiness;  Skirt, Asos; Pasta, BS in the Kitchen; Stool, Made Goods; Chair all via Pinterest.