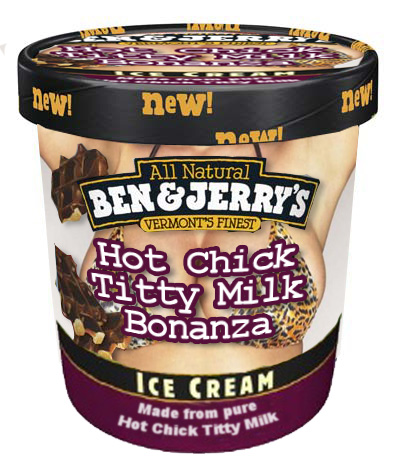 Just because you CAN do something, doesnt mean you should.
An ice-creamery in London started making breast milk ice cream out of human breast milk. They call the flavor "Baby Gaga."  They are paying 15 local lactating moms 15 pounds for 10 ounces of milk.
The owner said this: "Some people will hear about it and go, 'yuck,' but actually it's pure, organic, free-range and totally natural."
To maintain the highest standards, health checks for each lactating woman were the same used by the UK's National Health Service to screen blood donors.
The idea of sharing bodily fluids with other adults makes me sick.
Let's not forget that this was PETA's idea.
From HERE.
14 Responses to "Breast Milk Ice Cream?"