Jenny of MFAMB is thinking of painting her doors black. She asked me what color I used.
I told her that:
A. She should most definitely paint them black.
And
B. Any color other than Benjamin Moore "Black" (from the BM colors, that is) IS NOT BLACK. How do I know this? Because I tried some other version, thinking that a true black would clash with my "Noir" wallpaper and that it would look bad.
The other black ended up looking like my washed out old  jeans from the 80s. They just looked faded, and even worse, corporate. Like something you would see in a big office building.
I decided to show you what Im talking about, and also demonstrate the power of the black doors. You can see them throughout the apartment… They make SUCH a big difference…. Everything looks so much better with them around;)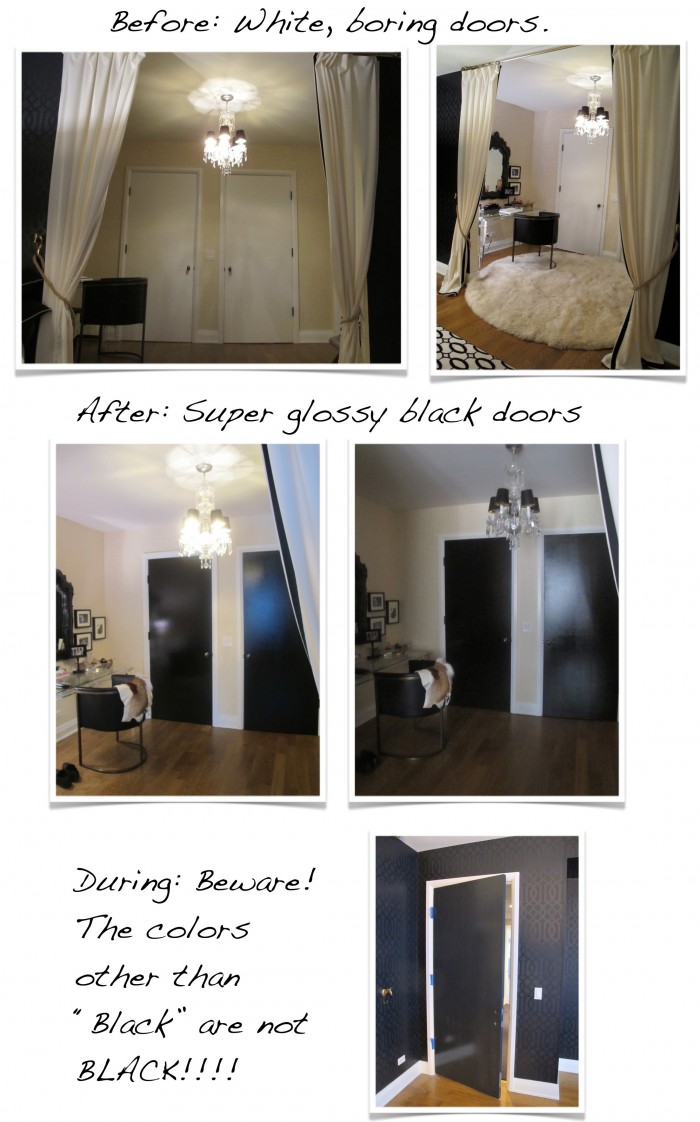 Happy Painting Jenny!
9 Responses to "About "BLACK" Doors…"