Lord knows that New York is filled with cocky interior designers. But  after reading this article with Jennifer Post on New York Social Diary, I think we found a new winner.
The woman has got talent, thats for sure. But she constantly refers to her work as "The Bentley" of design – ugh… that makes me want to throw up. Plus she insists that she never uses trim or even baseboards and that she only uses one paint color… Just take a look around her apartment (She lives at the Apthorp) because I spy a lot of trim.
Actually the trim is one of the things  I DO like. I like the walls, the floor and the art, but I dont like the furniture choices at all.
She believes in hyper minimilism, claims that she is so busy and intellectual that she has never been to Bloomingdales and that "she is doing Africa this year."
(I once took a trip to Florence and came home and told my future husband (that I just met) that I "Went running on the Arno" he laughed in my face and Im still embarrassed that I said that. VOMIT. That's what "I'm doing Africa sounds like to me." A 21 year old girl trying to impress a guy.)
I must say, her art collection is killer and I LOVED what she did at Kips Bay this year.
Go read her interview its a doozy, HERE.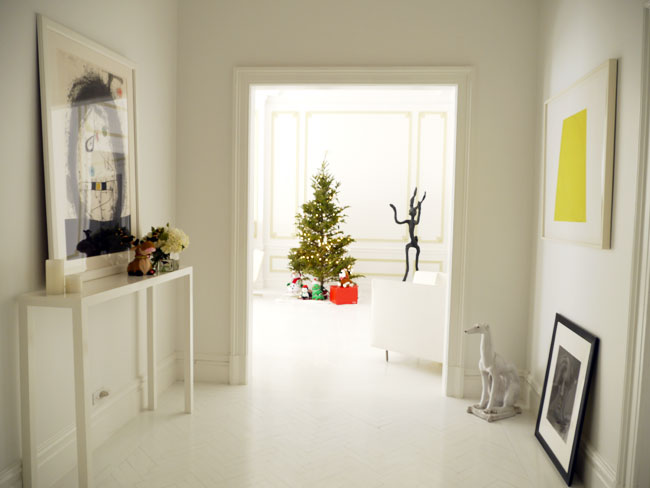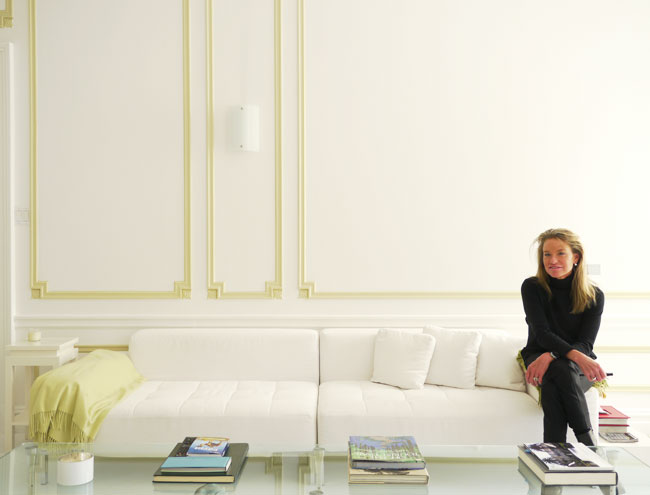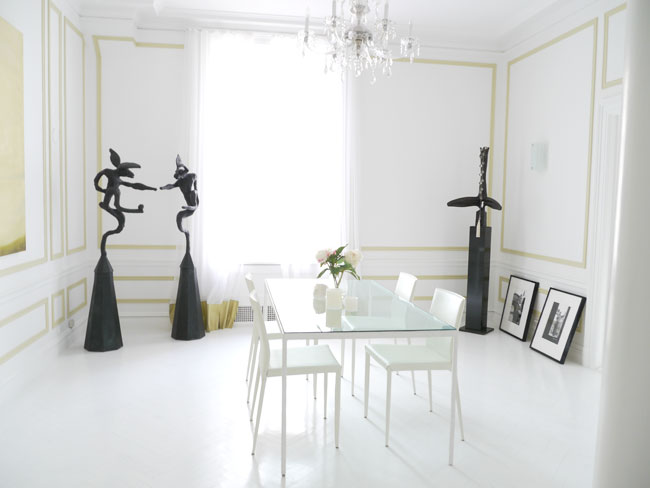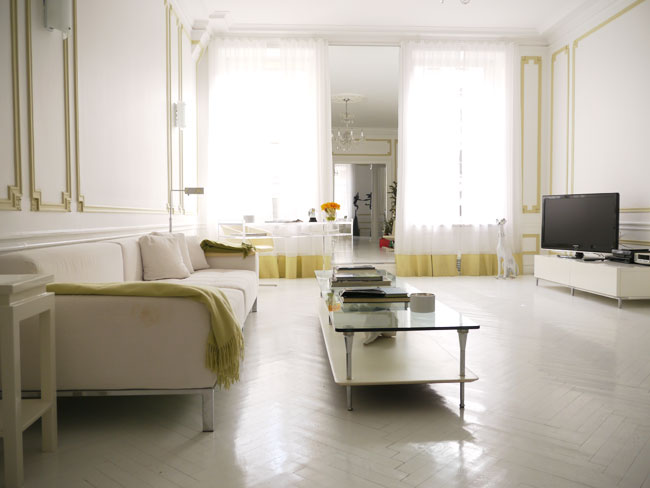 Thoughts?