NYC is filled with secret sources for all things awesome. And by secret- I mean, totally well known to everyone but me.

But I figure if I dont know about it, you may not either!
There is a flower market on 28th street in NYC, duh. If you wake up at the crack of dawn, you can get the best selection of flowers in the city, stuff that is out of season and normal florists might not have. (Its slightly intimidating, but you just have to pretend you know what you are talking about.)
Every time I buy flowers, I lament my complete lack of good flower vases. I have about a billion vases, but all of them look particularly awful with flowers in them. The mouths are all too narrow. So Erica, of Design Blahg glory, took me to Jamali Floral and Garden Supplies a few days ago…. Also known as prop stylist heaven.
They have just about EVERY SINGLE type of vase, container and garden supply that you could ever want.
And since I have a long standing obsession with all things brass, I almost squealed aloud in delight when I found these:
$20- $36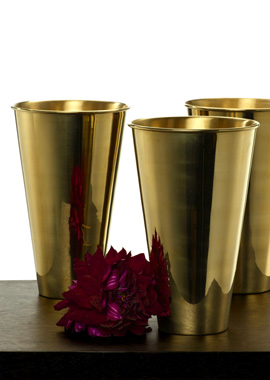 $18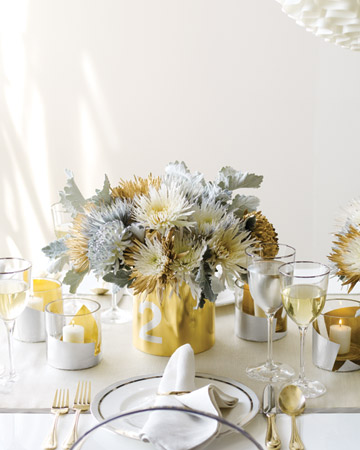 These are the ones I bought, the 6″ cylinder polished brass cylinder. I bought 2, because when in doubt- buy pairs. This is how Martha styled those babies for a wedding. I could have down without the number 2.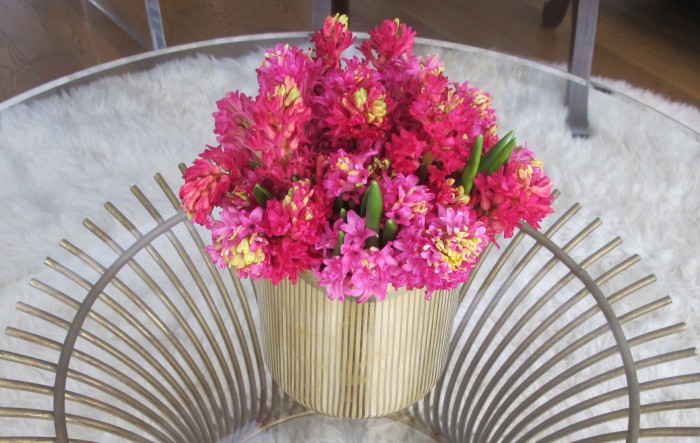 And here they are at my house! I had some lovely white hydrangeas in them yesterday, but those have a lifespan of about 25 minutes in my apartment, so I replaced them.
Of course, Jamali has more than just brass vases… but they literally have everything, so you really must go see for yourself. Luckily, they have a website.
JAMALI FLORAL & GARDEN SUPPLIES
149 WEST 28TH STREET (6TH AND 7TH AVES)
HOURS: 6:30-5:00(M-S)
TEL 212.244.4025
FAX 212.967.8196
12 Responses to "SOURCES: Amazing brass vases…Jamali Garden is a stylist's heaven."