How often do I see a place and think- OMG I must put this on my blog RIGHT NOW, even if another blog just posted it. Not that often.(Usually, I pin a photo or save it to my files!) But this apartment knocked my socks off!!!!!!!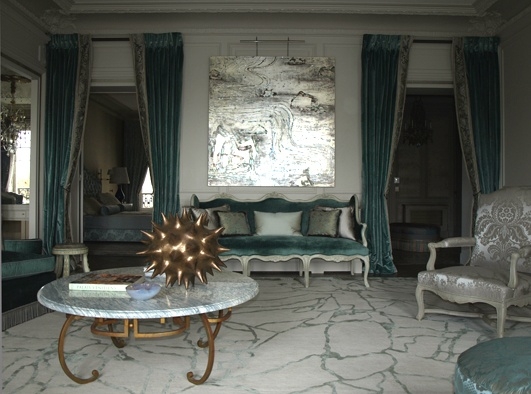 I want to dive head first into this photo and never leave! That color palate is INSANELY beautiful! Remember what I said about wanted to see colors other than gray- SCRATCH THAT! This color palate is so soothing, sophisticated and the room has just the right amount of spark. Dont you love that gold is an accent color? YEA, ME TOO. (Cause thats kinda what I did in my place too…. not that it can compare…)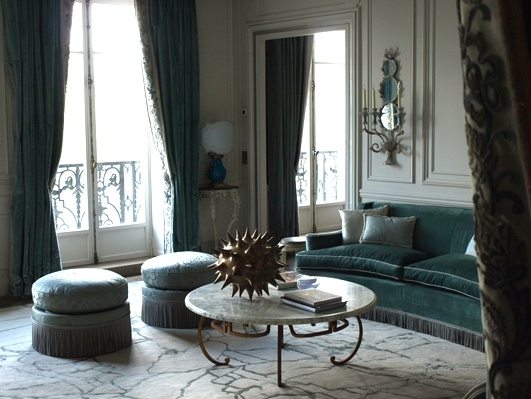 Of course, this place has to be in Paris.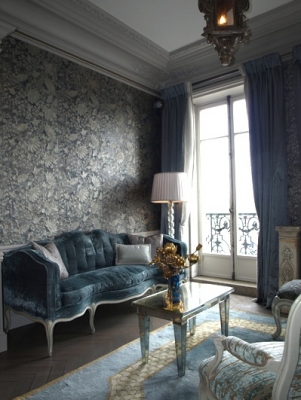 Looky looky… A patterned wallpaper in a soothing color palate is actually not busy at all!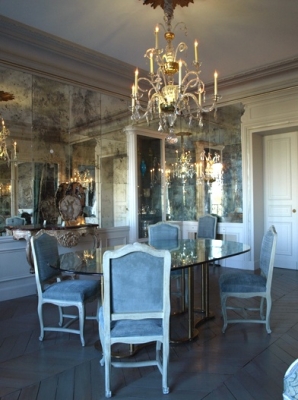 The antiqued mirrored dining room is divine. The only thing in this ENTIRE place that Im not loving is the dining table. It looks too small and even too modern for the apartment.
Thoughts?
Sally & Michel Perrin's Paris Flat, Harper's Bazaar, featured on the Material Girls Blog and designed by Chahan Interior Design.