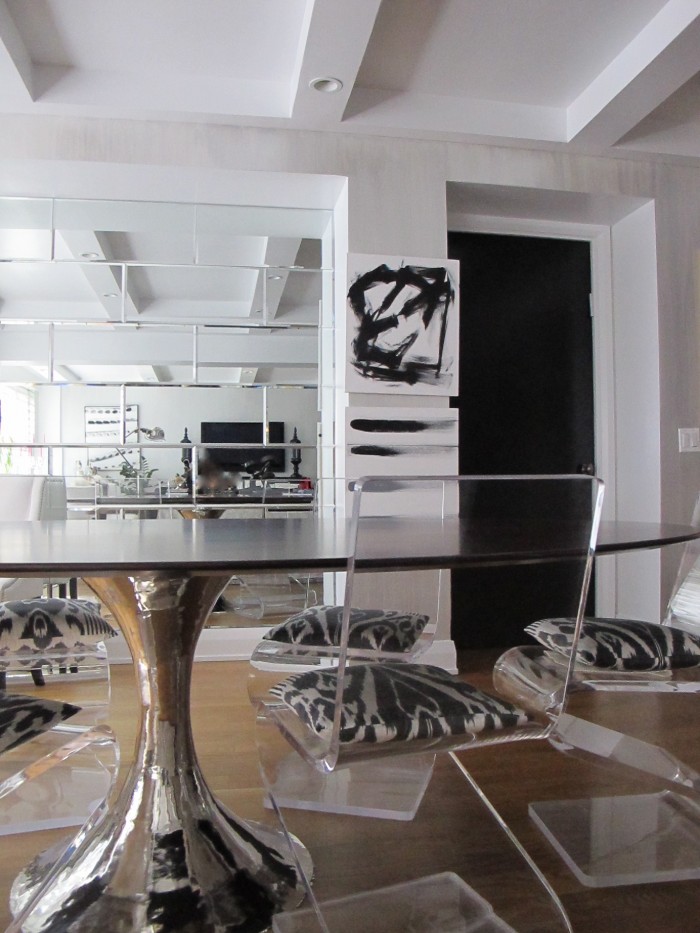 A shot of the new dining table, 2 new art pieces (Both available in the etsy shop)  and a great view of the black door! You can also see my new sexy lights in the reflection if you look really hard…
You can see all my style influences at work here….
My style formula: classic masculine + bold neutrals+ a heavy dose of black + mixed metal hardware+ little bit of glam.
Whats yours?… ADD it in the post below!