Ummm… Kinda cool, isnt it?
I'm on the way to Atlanta right now to attend this:

The Lavish design blogger "unconference" in Atlanta this weekend.
Mine and Erica's (of Design Blahg) session is on Sunday at 10 AM. If you are at the conference, you better be there! We will be spilling all our insider blogging tricks… and seriously, I have learned tons of stuff about blogging just from TALKING to Erica…(you know she works for a blogging platform called Squarespace – thats her day job! )and is a blogging PRO.
PS… I'm having lunch with Jenny of MFAMB when I get to ATL, and IM SOOOOO EXCITED! (I took an early morning flight so I could make it in time for a lunch with her. Jenny that is a huge testament to my love for you. I HATE waking up early!)  Even though… everytime I am in a room full of people I know from the internet, I think… Wow. This is so nerdy.
Another hint that I might be spending too much time on the internet – my friend who I have known from childhood- and see at least 2x a week- had me in the Secret Santa we do every year. When trying to find a gift for me, she emailed my best blog buddy Rebecca June to see what I might like- SOMEONE I HAVE NEVER MET! (And I must say, Becca hit the nail on the head with the gift options… She knows me better than I know myself! I ended up with the gorgeous coasters I posted in my under $50 gift guide last week.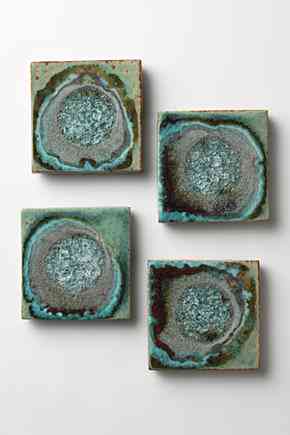 Thank you!
So what did we learn today: I am a nerd, who gets excited from blogging and has more virtual friends than I do real ones. (I think my personality is more tolerable in internet doses than in real life. Perhaps because people like me better when they can turn me off? Haha! )
Also, it pays to have a blog, because people always know what to buy you

And if you are in Atlanta this weekend, come say hi!
3 Responses to "I'm blogging from a plane!"