I was perusing the Atlanta Home & Lifestyles website when I came across this house.
I was torn between real love for parts of the house, and a feeling of intense dislike for other parts.
It was built from scratch by architect Bradley E. Heppner and designer Amy D. Morris.
The home owner's request: to create a super-functional modern house in black and white, one with as little ornamentation as possible: simple lines, no rugs, no window treatments, if possible, and above all, no fluff. "I don't like a lot of clutter, and I don't like a lot of busy stuff," she notes. "We appreciate a simplicity of design, for everything to have a practical, pragmatic use."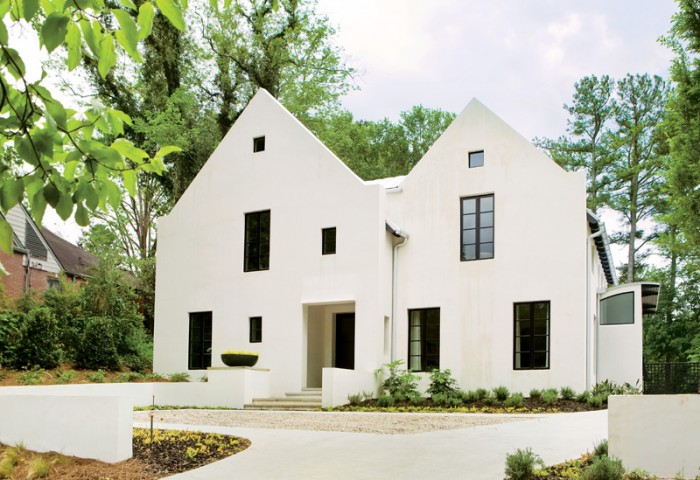 This facade is not something that would make me want to pull over and come in. How bout you?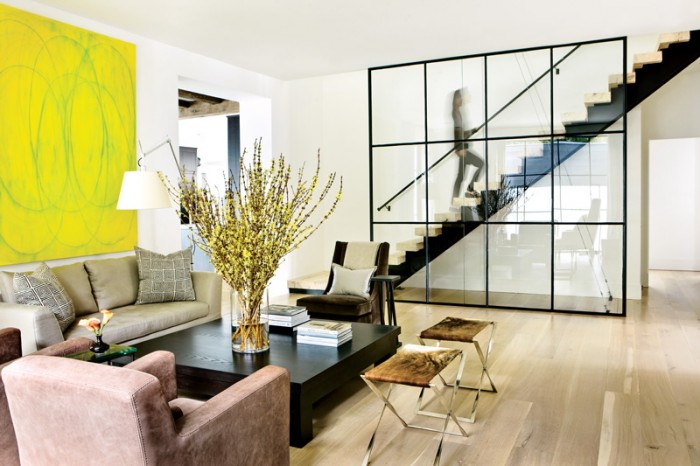 Adore that staircase, and I actually like the hard/soft modern look of this living room. The beat up pink/brown leather chairs and the cowhide stools really work for me.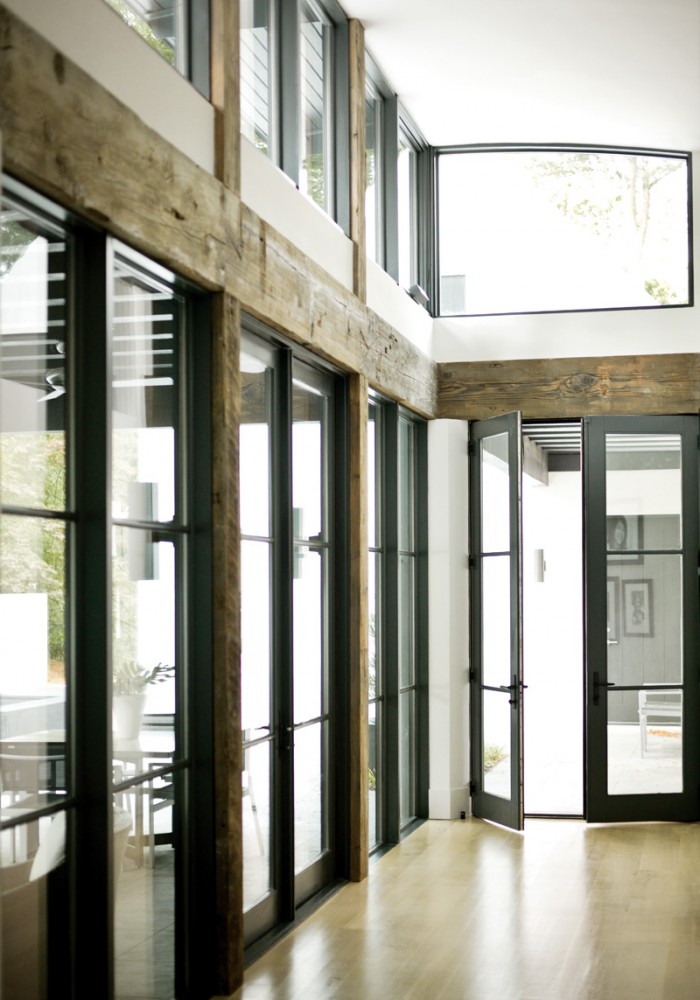 Reclaimed wood and black casement windows are always a good thing.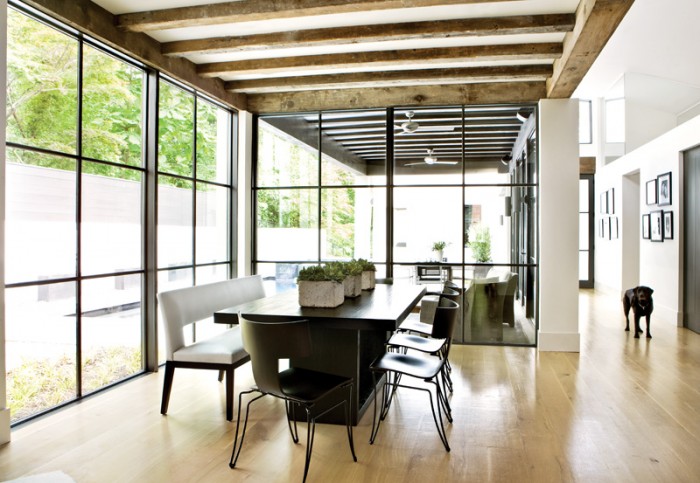 Im not sure I love that Holy Hunt banquette in the dining room, but who could argue with that ceiling and those windows? Even the dog works!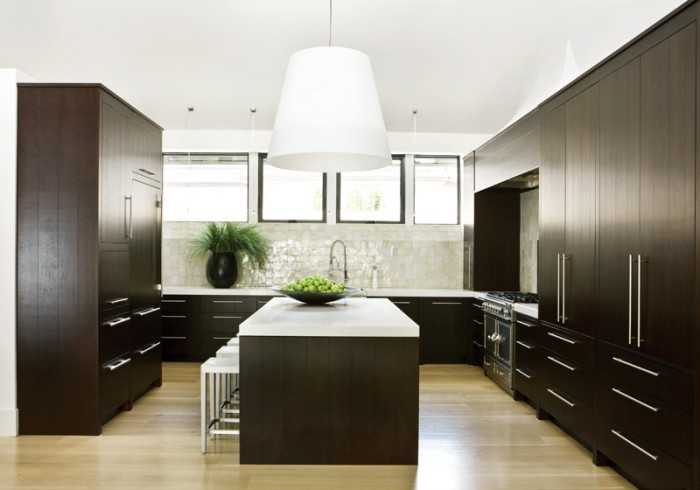 This is by FAR my least favorite room in the house, and potentially ever. It makes Jeff Lewis's kitchen of the year seem fresh.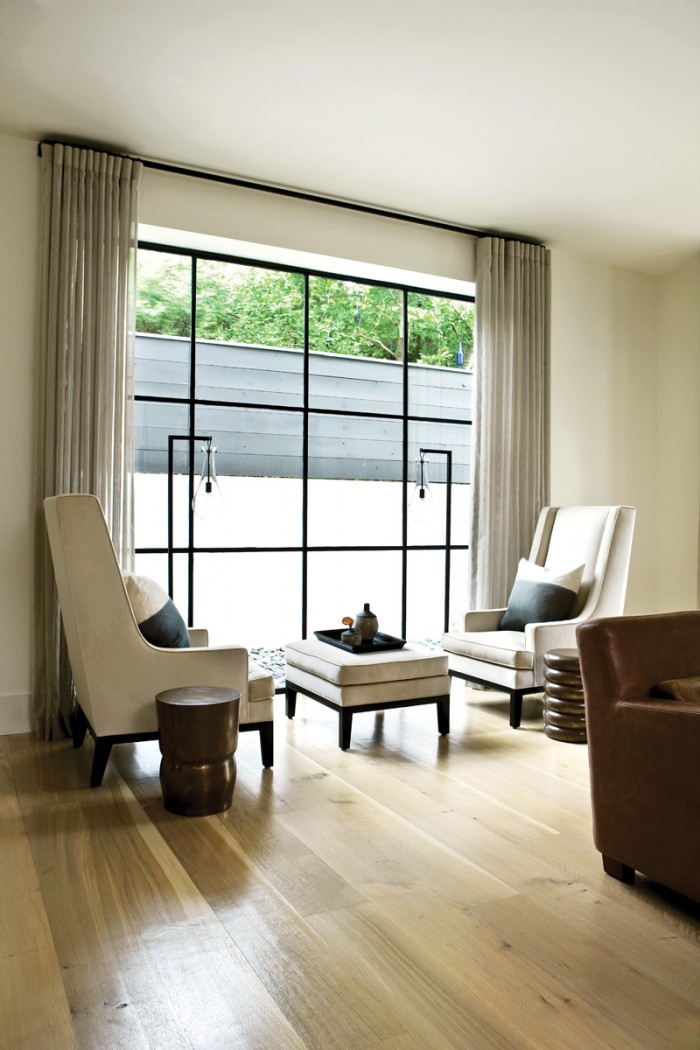 While I couldnt love those lamps more, I think the area needed a different ottoman and a small rug. I love the floors in this house, but the occasional rug wouldnt hurt anyone!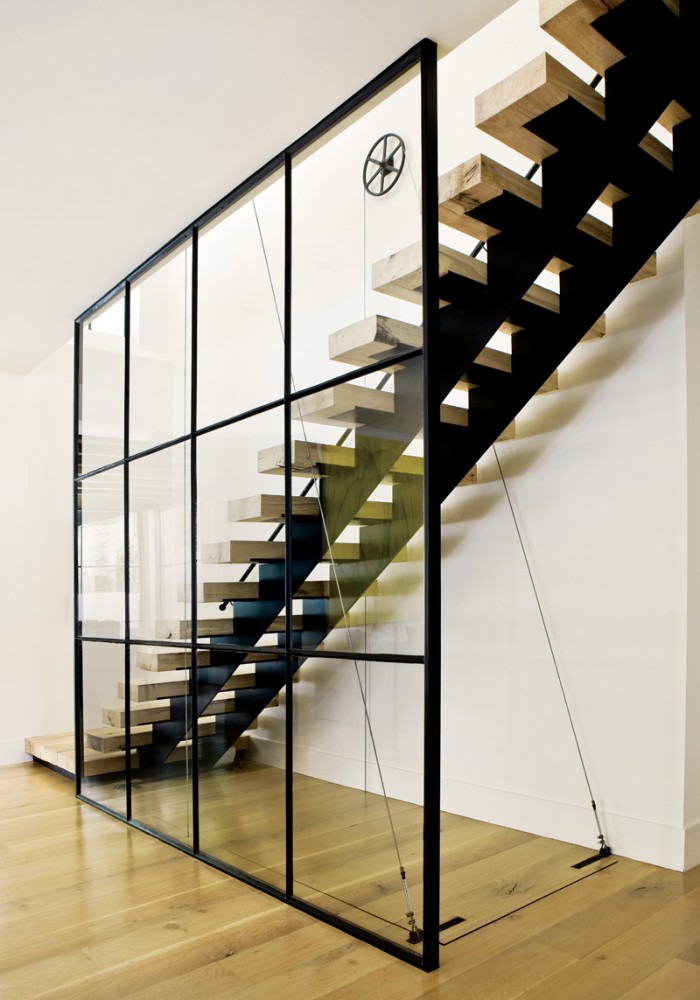 A close up of the staircase.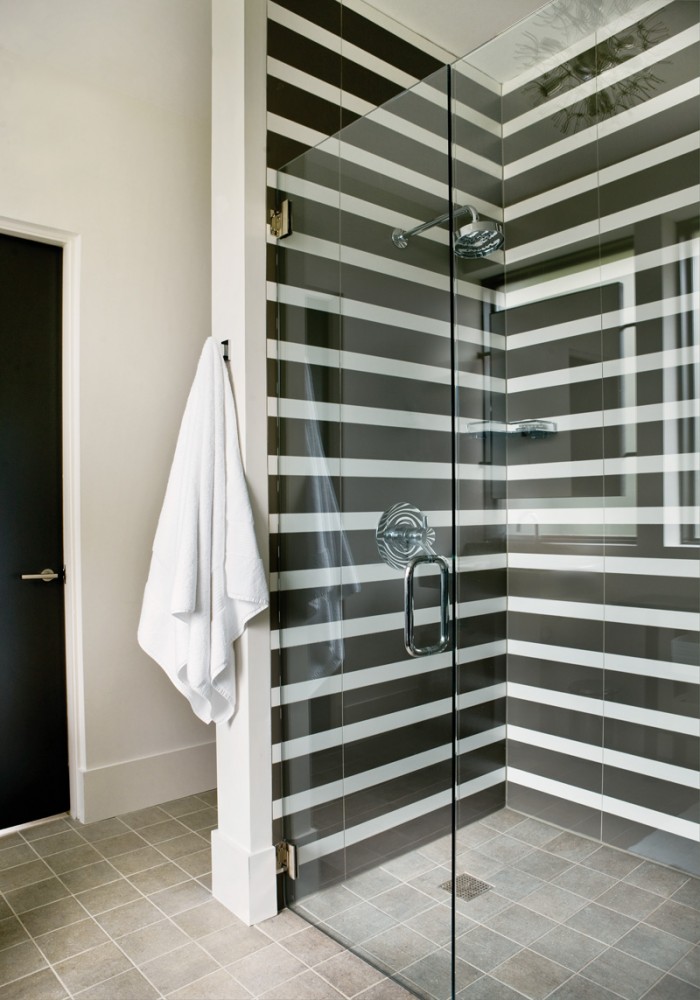 And a very cool bathroom. I'm not crazy about the floor but I love the stripes in the shower! And I LOVE the black doors! Also you can see a reflection of what looks like a very cool sputnik in the bathroom. Nice touch!
How do you feel about this house? Love/hate or both? See the rest of the home tour HERE.
4 Responses to "An interesting Atlanta house tour."