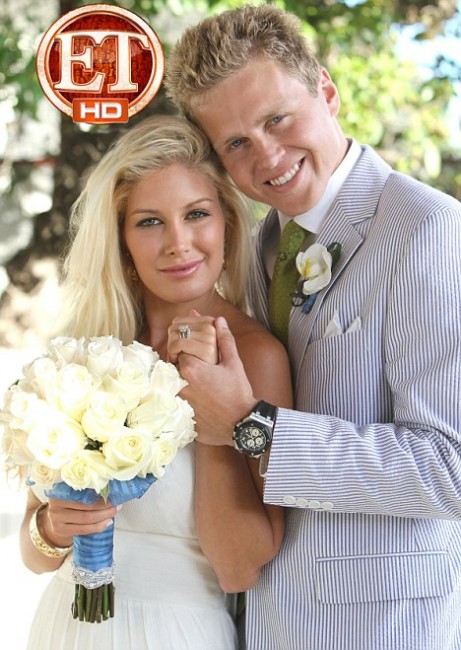 I dont know why anyone would renew their vows. I had one wedding, and I was MORE than happy when that night was over. Renewing vows seems like a waste of time, stress and money… and you know, of course, like a publicity stunt. AGAIN.
The Has-Been Celebrity Check List:
10 surgeries in one day- Check. Fake break up – Check. Blowing 10 million in a year- Check. Blaming "The Hills" for a "nightmare" wedding last year and calling this their first "REAL" wedding- CHECK. (Remember they also had that one in Mexico, but that didnt count either. Giving photos of private moments to the press- CHECK CHECK CHECK.
The good news is, she looks pretty good. And what I mean by that is that she looks less plasticy than last year.
Spencer still looks like an evil elf though.
(Thanks for the tip, Chedva!)