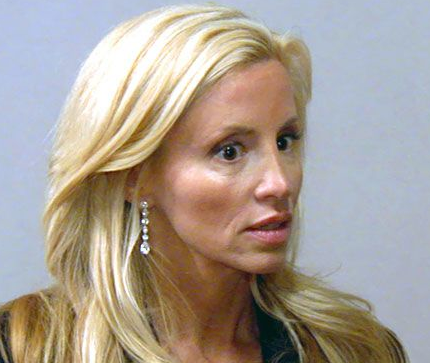 Let's Talk About Camille: RHOBH….
In my mind we can pretty much call this show the Camille Grammer Trainwreck show… how bout you?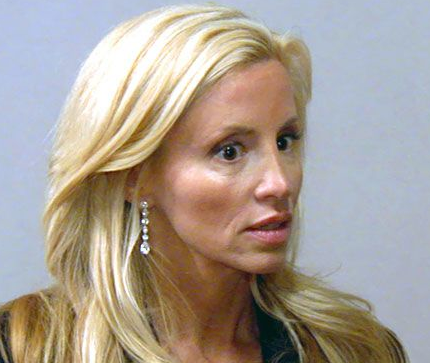 1. I dont believe for a second that Kyle said to Camille " Why would anyone want you there without Kelsey?" in regards to her trip to Hawaii with her children… because a. WHO GIVES A SHIT ABOUT KELSEY GRAMMER. and b. Who is she referring to on the island of Hawaii that would possibly care if Kelsey, Camille or King Tut arrived? The islanders? The sentence makes NO SENSE in the context that Camille is saying it was said in… "Why would the people of Hawaii want you to visit without Kelsey?"  and while Kyle is definitely not shy about stating her opinions… well, this doesnt make sense!!!!!
2. Camille's relationship with Tennis Nick makes me very uncomfortable. In place of having real friends she has a collection of people around her who are on the payroll… Nick and his wife must be in SOME WAY benefitting  monetarily from their relationship with the Grammers. In this scene, Nick has to play the listening best friend to Camille because apparently, no women will talk to her.
3. When Camille has a little outdoor BBQ at her house, she is SO AFFECTED on the phone with Adrienne and SO UPSET about her dead uncle. A little too upset. Notice that she is having a meal with her staff and not her children? Also the "Will you take this please" when she hands her cell phone to her house manager after she hangs up was just so priceless. The table was RIGHT THERE!
4. There is no way she had no idea that Kelsey was straying before she did this show. The tension is palpable when they see each other for the first time in NYC. Also of note: Bravo edits Kelsey's interview so that he JUST says that being married for 13 years has been bumpy and difficult… I sensed that he had a "but" coming, but no "but" was aired. (You can read the interview with Camille in People Mag HERE- she blames him entirely for the divorce and claims she was blindsided and is devastated. She is so dumb, perhaps she really didnt see it coming?)
5. A 3,500 sq ft apt in manhattan IS SMALL if you have a staff of 8 living with you!!!! Do you remember when she met her decorator and he said we are going to take this 3 bedroom and make it sleep 12? Well thats Kelsey, Camille, 2 kids, 4 nannies, house manager, chef? housekeeper? and who knows what else… And in only 3,500 sq ft you still have to see your children once in a while.
6.Camille LETS her mom watch her get a manicure and oh yea, WHOOPS mom is suffering from cancer… but all this is SO HARD ON CAMILLE because of all that travel on private jets, the trip to Hawaii, the battery of tests to make sure she doesnt contract the same miserable illness… all that and no husband around to help, well its almost too much to bear. But saintly Camille will get through it, because she is such a team player.
7.Camille has been setting off my CRAY-DAR for weeks (do we like this? Like GAYDAR but for crazies?) but in the scene with Kyle we really saw her go nuts. Kyle apologizes in a non-apologetic way and when Camille mentions that she is shy about being part of the group and thats why she doesnt call people back, Kyle says "There is no need to be insecure and shy about it, everyone loves you!" Camille's little pea brain only hears the word insecure and then later at dinner, despite hugging and kissing Kyle, she gets pissed because all she has been thinking about for the past hour is that Kyle called her insecure. NOW, if she werent insecure, would she have zeroed in on that word? NOPE. Kyle points out that Camille needs help and when she responds with that raspy voice and doe eyed wonder at someone's actually talking back to her (she doesnt have much interaction with people that she isnt paying) Kyle shuts her down. And in a weird side interview Camille says " Ha, I win." I dont see this as a win Camille. I see you as CRAZY.
OK I'm done- now your turn!
Oh wait- I just wanted to mention that Adrienne has actual gold strands mingled with her hair. Thoughts?