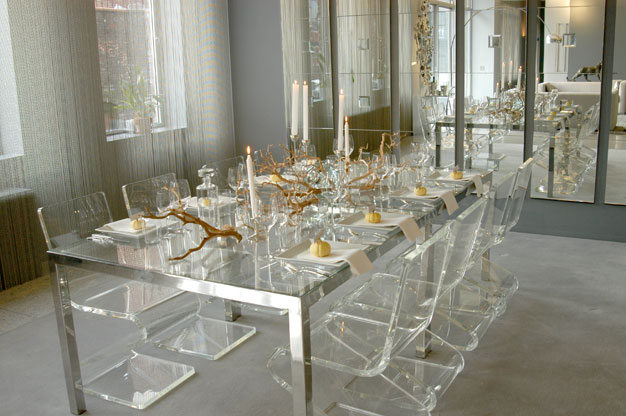 This extremely modern Thanksgiving table… yes or no?
I actually have those chairs, and as you know, I have had ikat cushions made for them. I would NEVER have paired them with a glass table. (P.S. I cant wait to show you my new table! I havent been able to get a good shot because of lighting… all the photos just look like a hazy dark blob!)
This is just a little too much clear for my taste.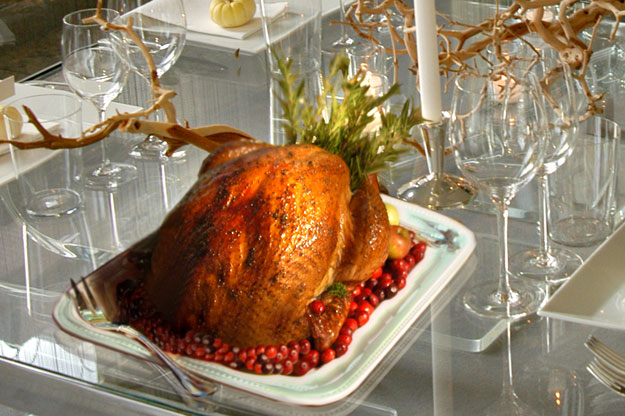 But I cant deny that it is kinda pretty.
What do you think?
By Colin Cowie.
9 Responses to "A super modern Thanksgiving: Yes or No?"