Yesterday, the amazing Erica of Design Blahg took me with her on a little design tour of the Setai 5th Ave and Hearst Magazines collaboration called "Designer Visions"… Basically 3 different designers decorated three model apartments in the new midtown hotel and residences based on  a movie.
My favorite was the Apartment designed by Richard Hallberg for Veranda and based on the movie Wall Street.
Its a black and white fantasy land….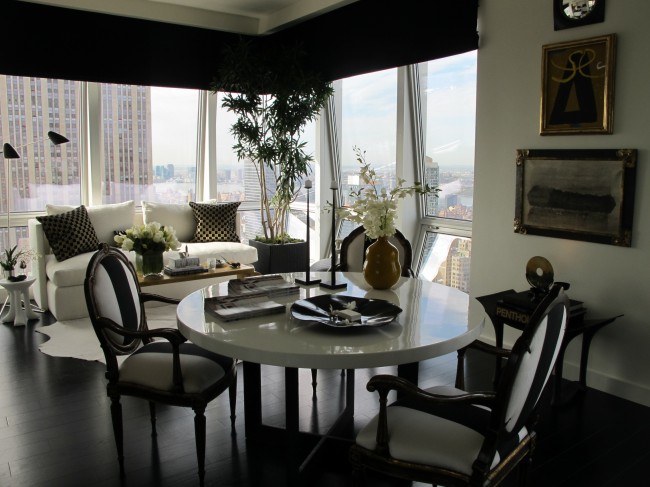 Living/ Dining room…. One of my favorite thing about show houses is seeing how the designers set up the seating arrangements! They always come up with the most original floor plans… In this case, having the dining table in between two seating areas.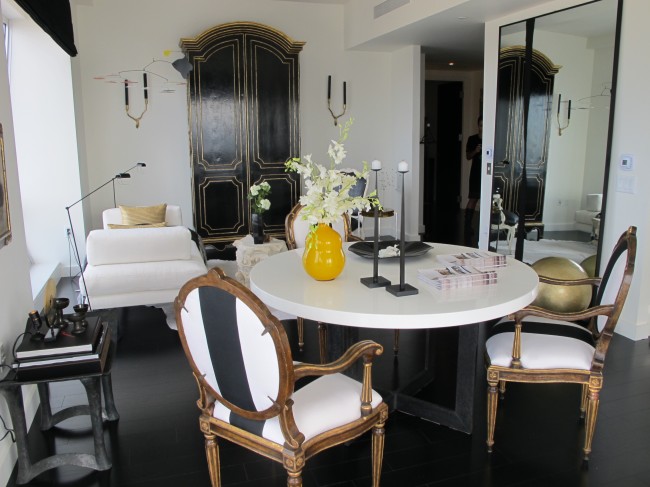 The study…. I didnt understand these desk chairs… but I do understand those yummy etageres!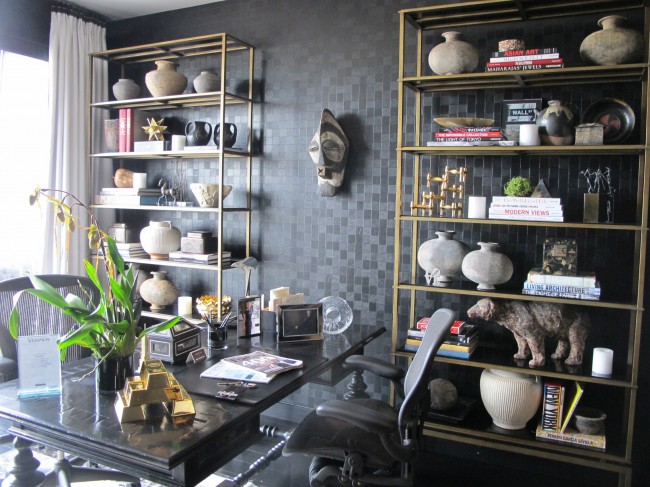 This is my favorite shot of the entire apt…. 
The bedroom has a window into the bathroom… not my favorite feature in an apartment, but I do like how the painting (you cant see but its hanging over the bathtub) hangs over the bed….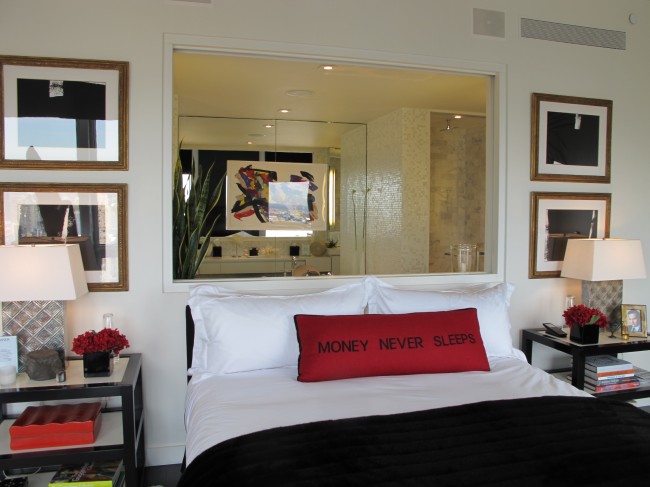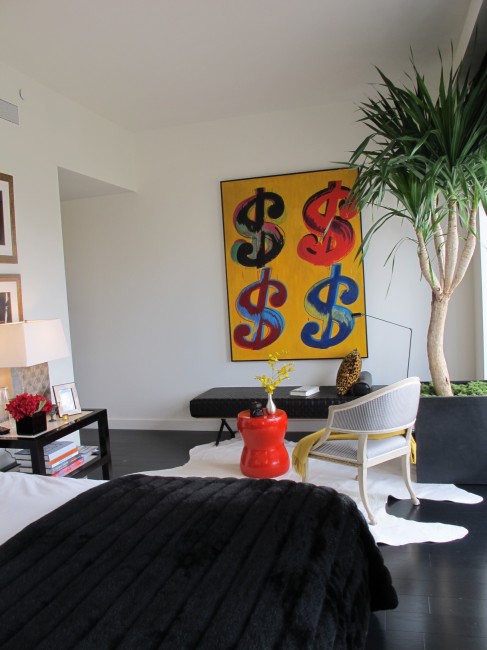 A Warhol completes the bedroom…. very literal, but still.
The other two apartments were decorated by Pheobe and James Howard for House Beautiful, and Steven Gambrel for Town & Country… Stay tuned for more photos!
For 360 views and more about the apartment, go HERE.
10 Responses to "Where Money Sleeps."