I watched RHOBH last night. I predict this is going to be the BEST season yet.
Why? Perfect casting.
First of all, unlike DC and some of the other seasons- these women are really rich. Not just upper middle class rich. Not just "I lease a Range Rover" rich. Not just "I carry a fake Birkin" rich.  Not just "My husband owns one restaurant rich" but "My husband owns 26 restaurants" rich. RICH RICH. REALLY RICH. The richest.
They are all spectacularly interesting as well. (Unlike the DC chicks who were B-O-R-I-N-G. Seriously, whoever casted Stacie as a housewife should be fired. And I mean that as a compliment to Stacie. People that normal are boring on TV.)
Plastic surgery, the mansions…. oh the mansions!… live-in studly gay houseboys, private jets, casinos, Hollywood connections… these chicks are going to be interesting if nothing else.
Let's meet them:
Kyle Richards. GORGEOUS. Born into an acting family. Child star. Mother of 4. Seems pretty normal so far. Has been giving good advice, acting like a normal human would and in general, seems like she has her head on straight. Except that she doesnt like to fly and freaked on the plane. Sister of Kim: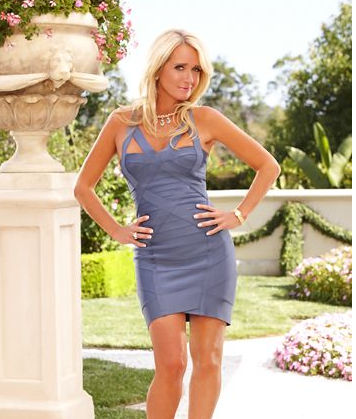 Kim Richards. Former child star. Total wackadoodle. Nervous neurotic single mom, who cant leave town for 24 hours without panicking. Nervous, anxious and wants to have more children but doesnt even have a boyfriend. Seems like she wants to have more kids so she doesnt have an empty nest? I predict breakdown. Multiple breakdowns. They are both the aunts of Paris Hilton. Compares herself to Paris and claims "I was an icon first!"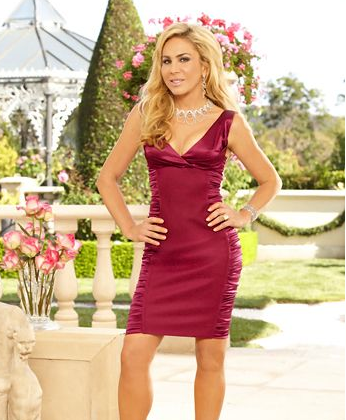 Adrienne Maloof. Mega money and it aint her husbands. Seems to have a healthy approach to working, being filthy rich and being a mom. Doesnt seem like a bitch or spoiled. She and her hubs keep their money separate. He is a plastic surgeon.
Lisa VanderPump. Could she have a better name? The woman and her hubs are Brits and they are hilarious. He has that wacky brit hair, she refuses to have sex, they have a live-in house guest who is a gay stud… multiple tiny dogs that go everywhere with them… Funny, sarcastic and I like them!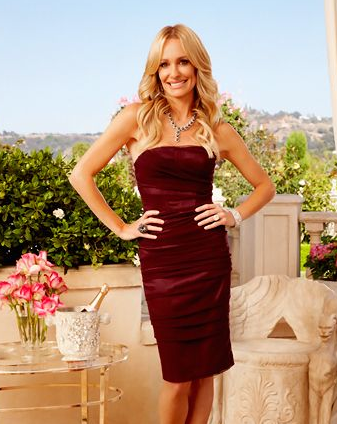 Taylor Armstrong. There are points where this woman looks gorgeous and other points where she looks like a total freak of epic plastic surgery proportions. She is OBSESSED with looking good and being young and is in constant fear of younger women coming up and snagging her husband and her station in life. She mentions that fact every in every other sentence! She gets filler in the first episode and it AINT PRETTY. Looks like golf balls under her skin. Freaky.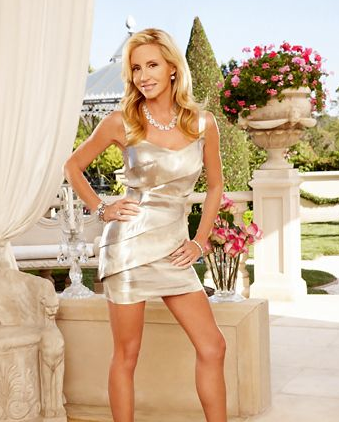 Camille Grammer. Married for Frasier. Now, when she said "Dont judge me, but I have 4 nannies and only 2 kids." I didn't. But when she divulged the fact that she used surrogates to carry her children FOR NO REASON I started to judge. Who does that?!?!!?!!? I mean, I would love to. But still. CRAZY PANTS. She also mentions every sentence that she wants "to be her own person" but talks about Kelsey non-stop.
What do you think? Have you watched yet? I predict amazing drama and I love all these women already!
11 Responses to "Real Housewives of Beverly Hills: BEST SEASON YET."