A few days ago I posted this: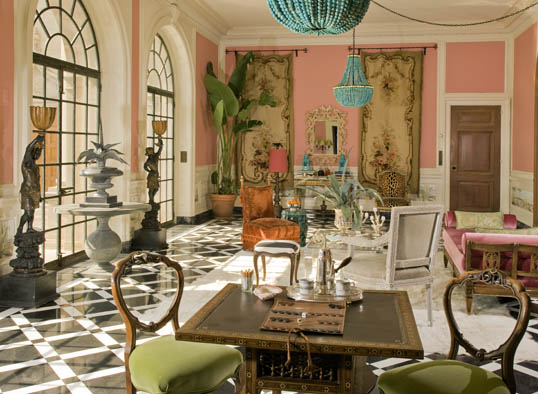 I loved it. It's the work of Marjorie Skouras.
Then I found these: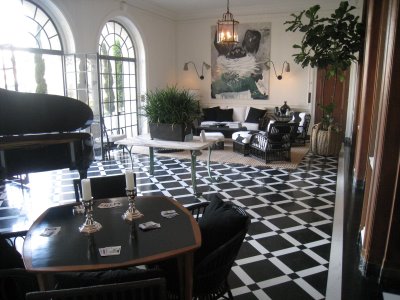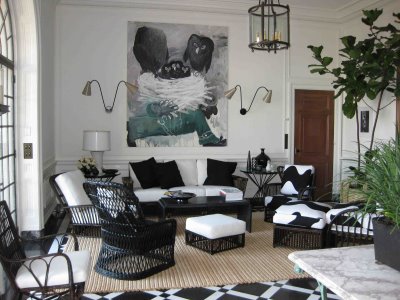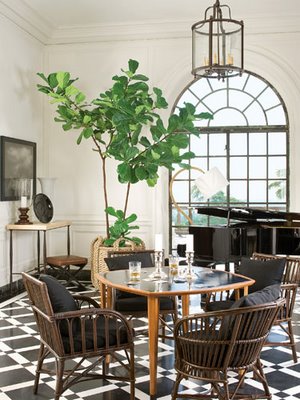 It's the same room, part of the The Greystone Estate. The black and white room was designed by Waldo Fernandez for a designer show house.
You KNOW I love a black and white room, but  I think I may just prefer the pink one! It has more pizazz and looks more extraordinary to me.
Which do you prefer?
12 Responses to "One Room, Two ways."