After Nate Day there was a lot of discussion about what kind of shows we want to see on TV about interior design. There were #designtv hashtags, luncheons, blogposts etc… Well, I was watching Flipping Out last night and I decided to take the time to actually look at Jeff Lewis's portfolio.
After the House Beautiful kitchen and watching his show for a few seasons, I knew our styles didnt particularly jive, but I wasnt expecting this.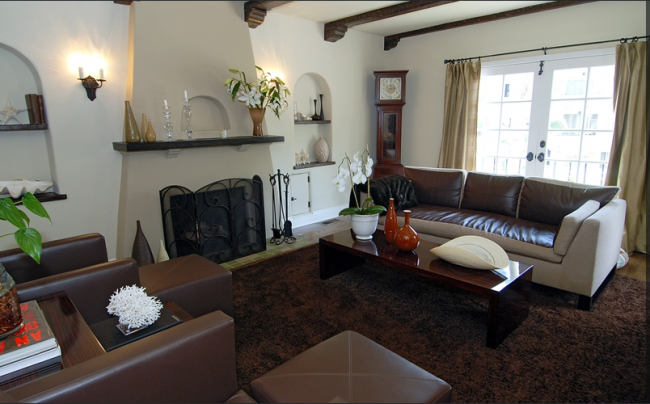 Ugly and terrible styling. Barf. Whats with all the little things every where.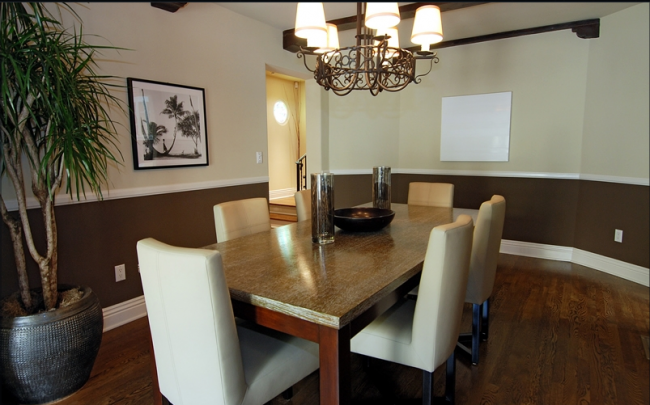 Count how many times Jeff uses the dining chairs. Also ugly- everything on the table, and that chandelier. Look at the paint. BAD.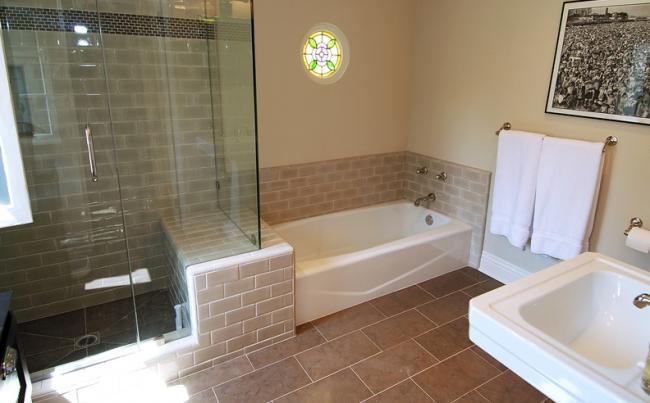 Not bad. But looks like its missing something – a lot of things.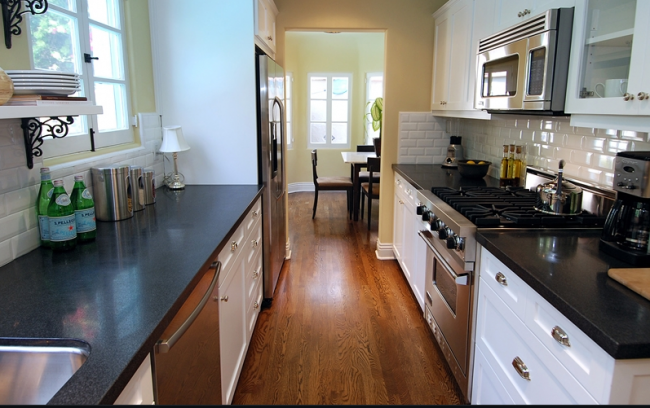 I love white shaker doors and subway tile, but Jeff managed to screw this up with that yellow crap and also not taking the subway tile up the wall. Also dont like that tiny lamp (WTF) by the fridge and the scrolled shelf brackets. BAD.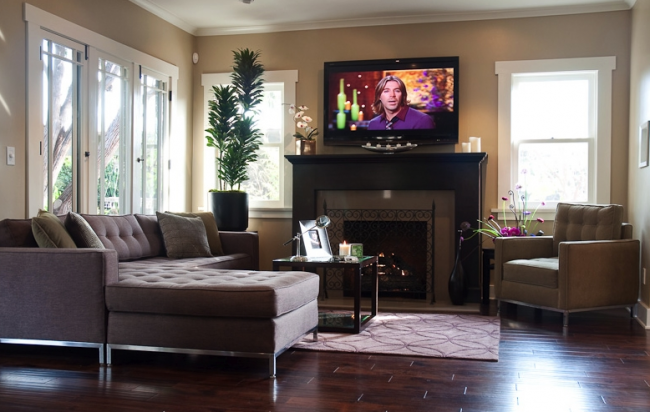 Those dumb bungalows he was doing for Cole. I dont know why it took 100 paint samples and 3 rounds of floor samples to come up with something so generic looking. And I love a good potted plant, but Jeff picks the cheesiest plants that look fake.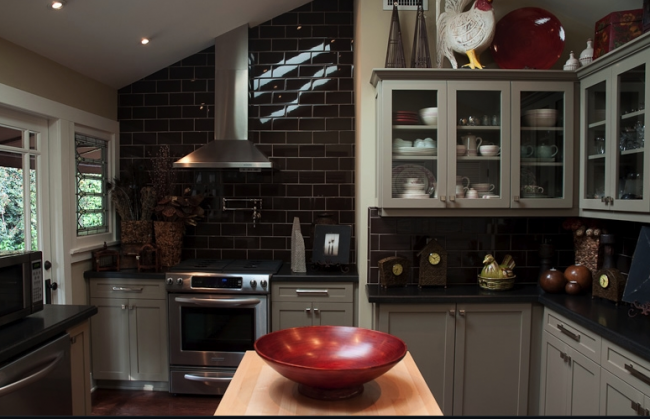 I almost like this. Again the styling sucks. So does the microwave on the counter top.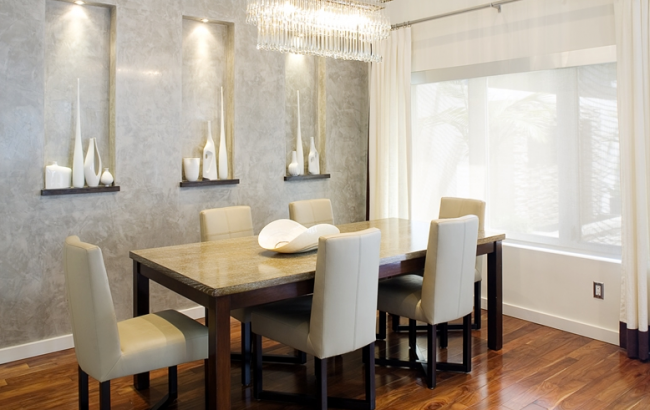 The same dining chairs and TABLE! HUH? Talk about a formula. Also the ugliest feature wall I have ever seen. Why oh why Jeff. Its so bad. I like venetian plaster, but those little indents are terrible.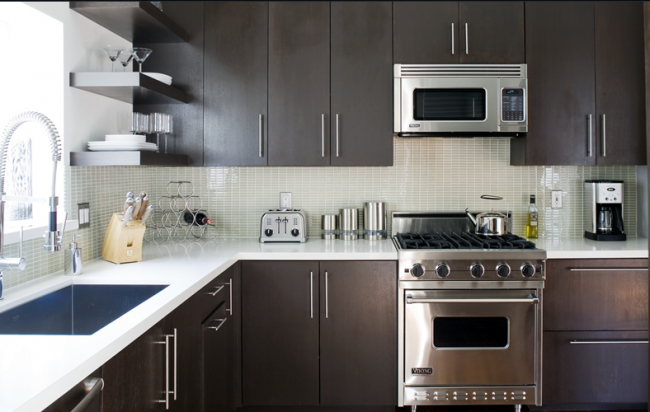 OK. This isnt bad. Its decent.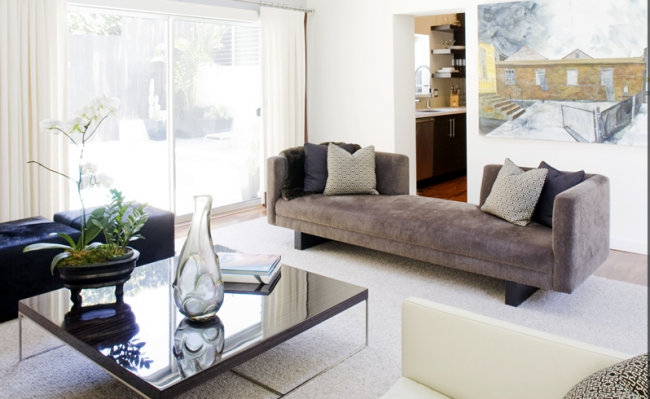 Boring. What is that painting on the wall?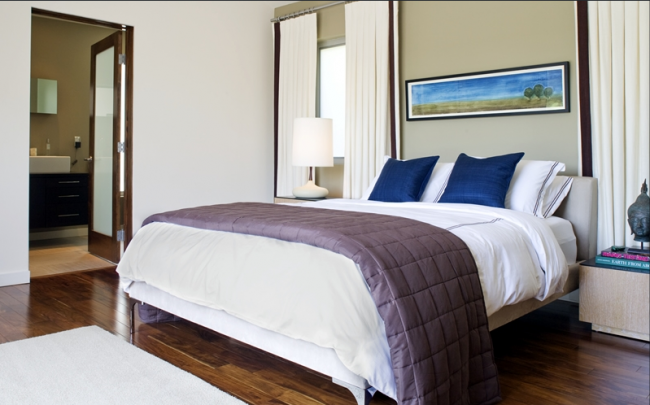 This room almost looks fake. It looks like a cheap hotel. Hotel art over hotel bedding.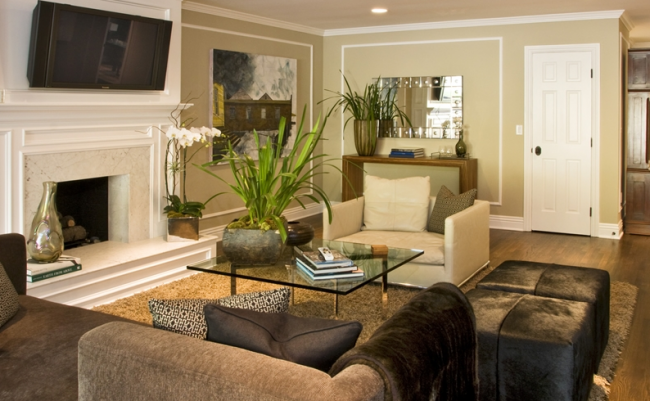 I dont know… whatever already with the beige and greige….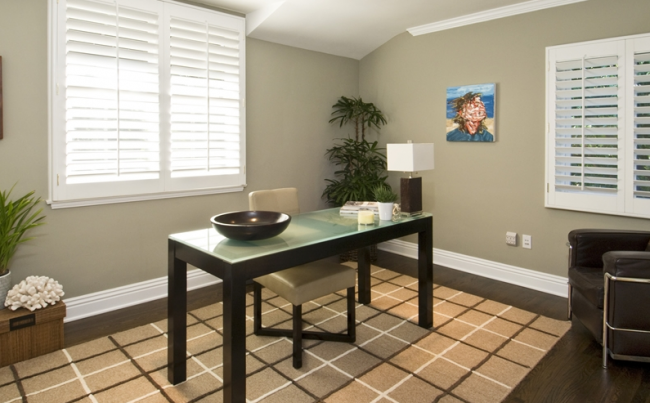 More of that dumb chair. This looks pathetic if you ask me.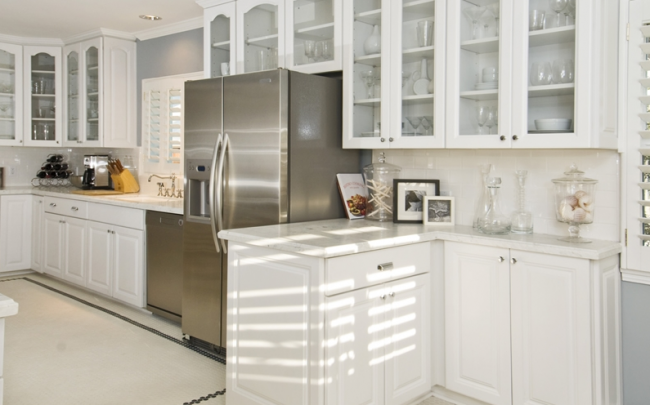 ALMOST!  But WHY is that counter sticking out near the fridge? WHY is your fridge sticking out like that? I that your clients might not have wanted to bounce for the counter depth fridge, but Jeff… this looks like a big room- put it somewhere else!  Also, those shells. GAG.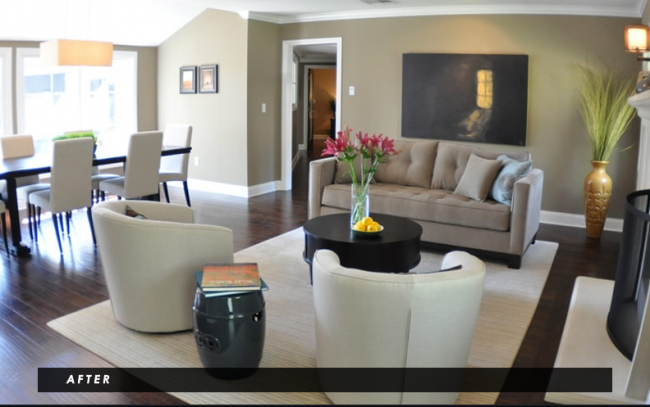 AGAIN with the same dining chairs.
Ummm…. Am I crazy or is this what apartments and houses look like when the owners do it themselves from Crate & Barrel and Room & Board? Even worse maybe. They look like staged rooms for real estate listings. Which is what he originally was trying to do- flip houses. But this isnt design as I know it.
I mean I guess he can give clients  the clean modern look that they are looking for, but do you think they just hire him because a.he is on TV, b. they might get on TV?