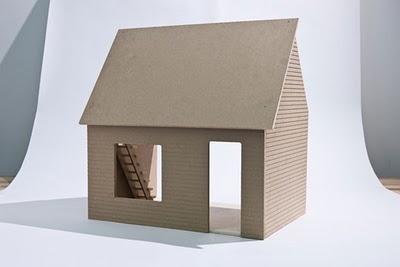 A Doll's House.
Know what that is?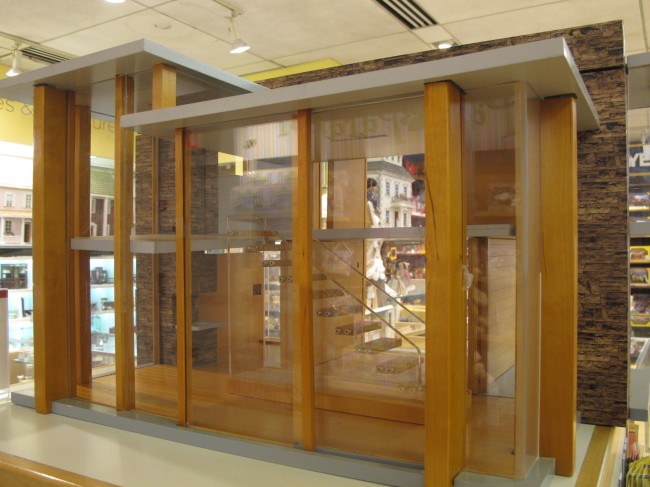 Its a super MODERN DOLLHOUSE.
I spent the morning at FAO Shwarz with the kid and hub. (Then we went to daddy's toy store aka The Apple Store… dread.)
That modern model costs around $700!!!
Anyway, how much do I want to buy one of these mini mansions for Cookie just so I can decorate it?
A lot. I do love the modern one but this one is a classic.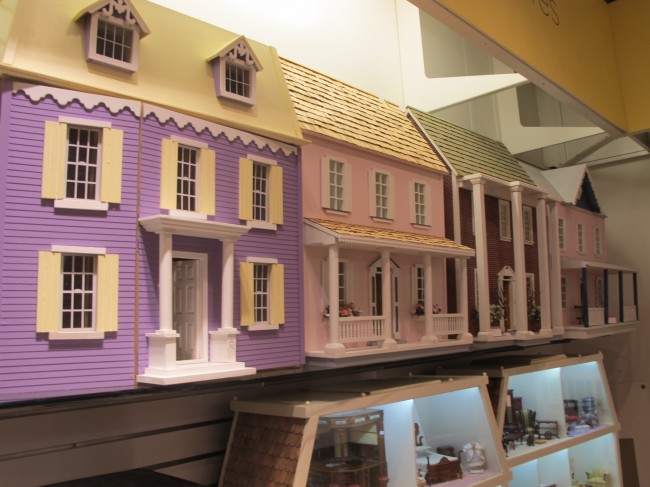 Some girlier options.
You can have your choice of modern decor: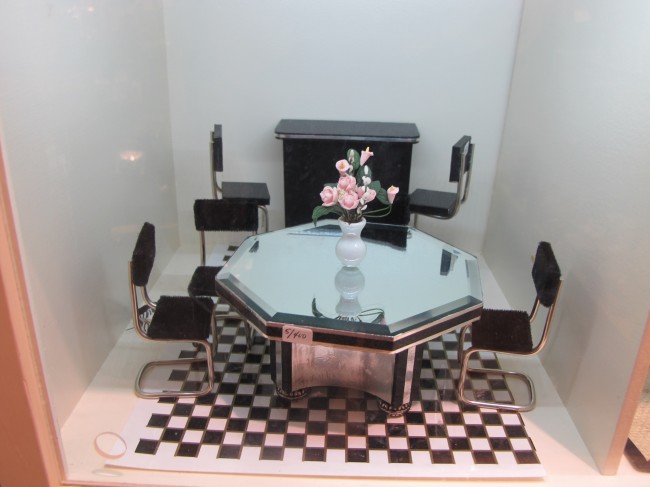 Traditional: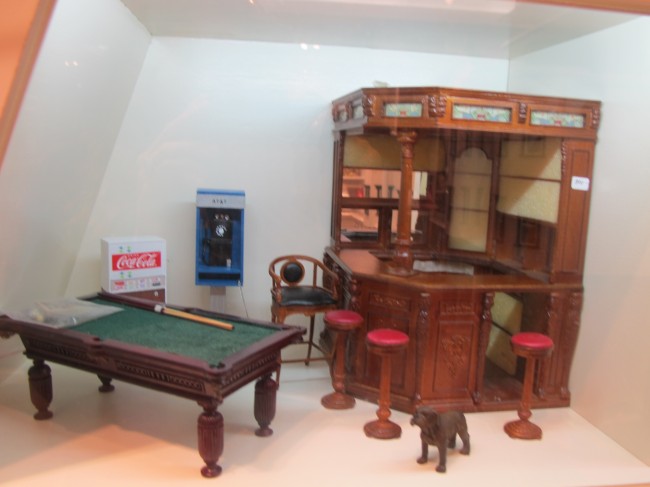 Or you can do different themes in each room: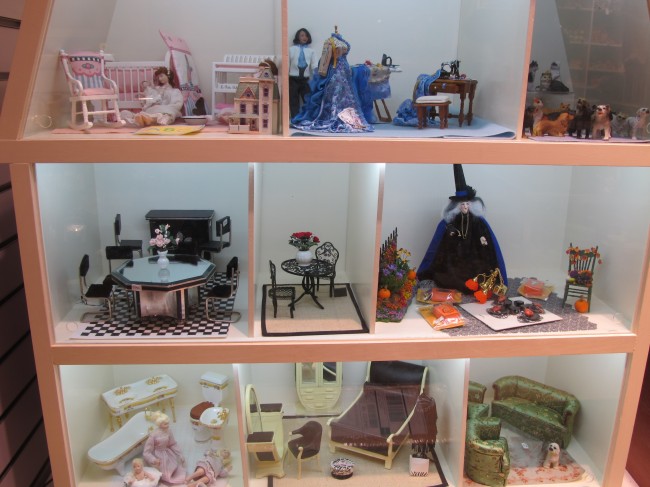 The choices are insane: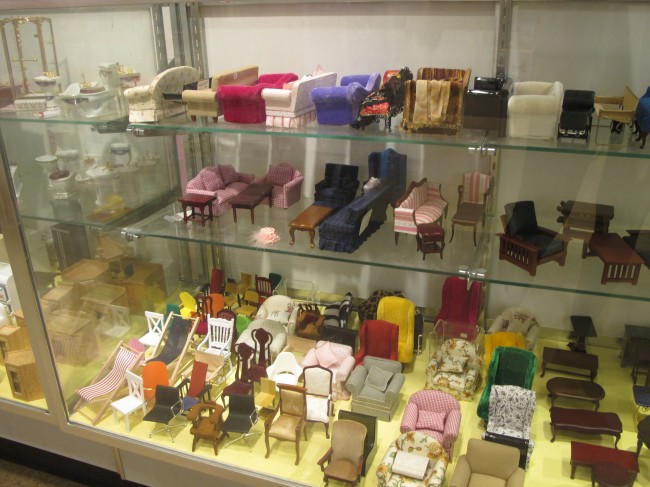 Look how many different toilets you can choose from?!?! I think the ones with the wood seat are very chic.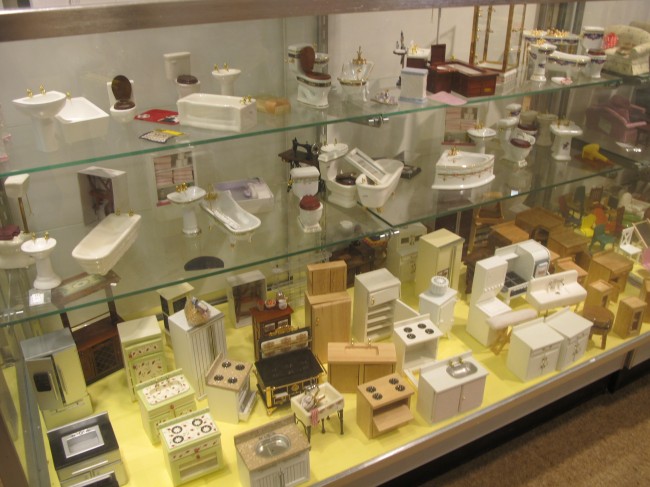 Dollhouse decorating, at this level, is a minimum $1000 dollar investment!
Thats a lot of dough to shell out on your little girl's hobby…. unless of course… its your hobby!
This reminds me of the dollhouses that a bunch of different decor mags were asked to decorate by the editors of curbed:
They were each given this: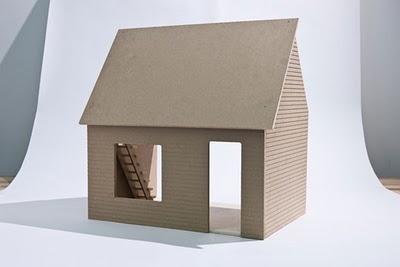 And this is what they came up with: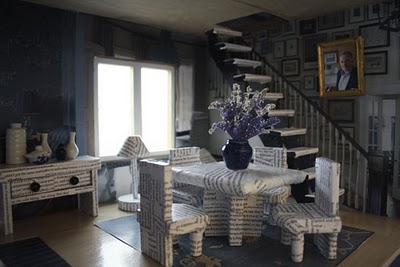 House Beautiful.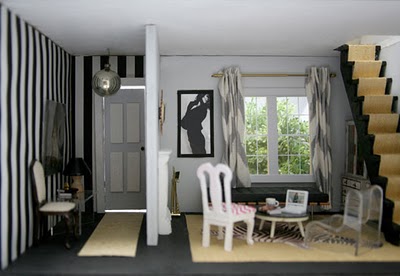 Lonny's Dollhouse.
Elle Decor.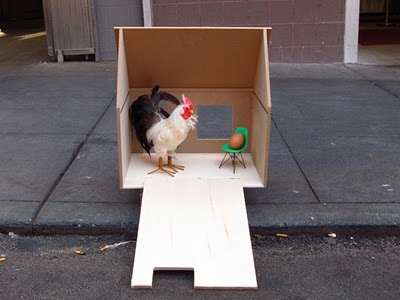 Dwell… (YOU SUCK DWELL.)
(All of the Curbed Dollhouse photos are via La Lampshade, the other pics are by moi!)
Do any of you have dollhouses? Had them as a kid? Force them on your daughters?