I half watched the VMA's last night and then today looked at NYMAG's photos of the red carpet looks… Over 52 pictures, and I think I recognized/knew why these people were famous for about 15 of them.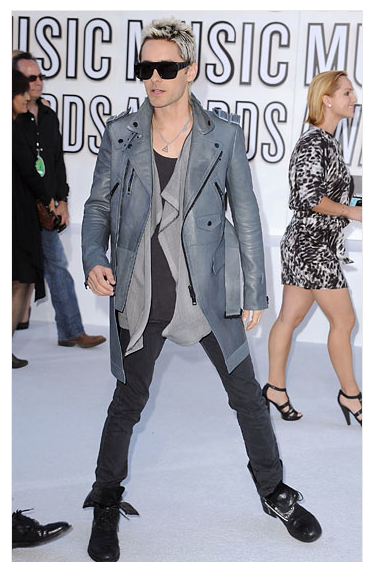 I still love you Jordan Catelano.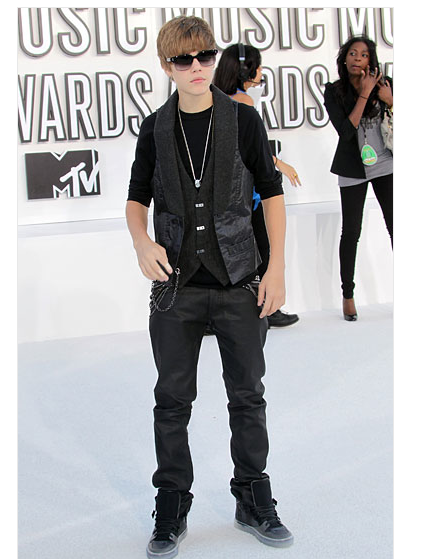 Justin Beiber… So when he came on, my brain instantly tuned out. But I did manage to hear a few notes of his dumb song, which confirmed that my initial reaction was right on: IGNORE THIS.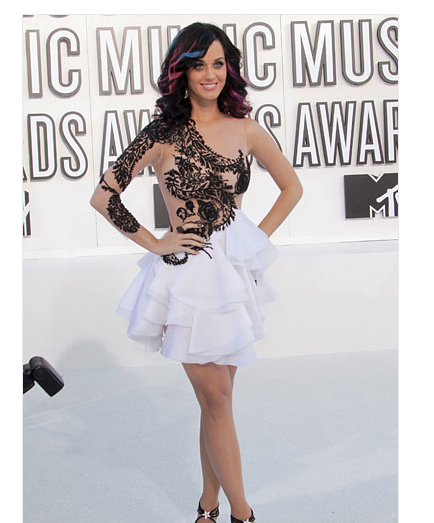 Katy Perry: I think this dress is Marchesa, and I hate it. It makes her really normally pretty legs look chunky and its ugly. Ice skater on crack.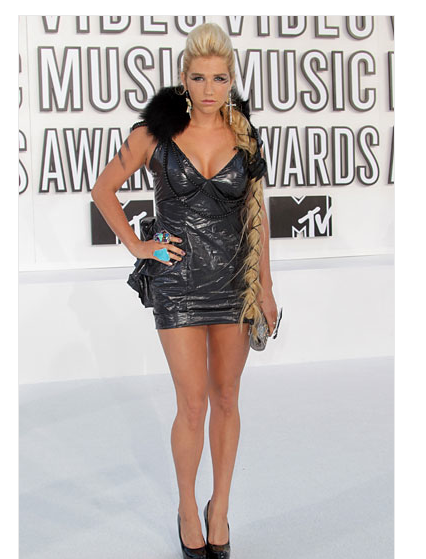 Ke$ha: She has the exact same song as Katy Perry. I like the braid, but I had the smeared grease. We get it, you like garbage.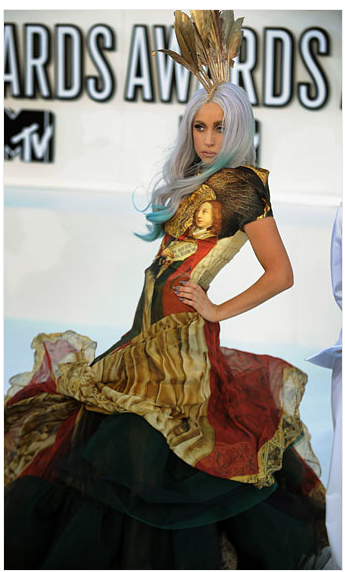 Lady Gaga: I really like this dress by Alexander McQueen. She looks wacko but also regal.
And now for the MTVlebrities.
The Situation: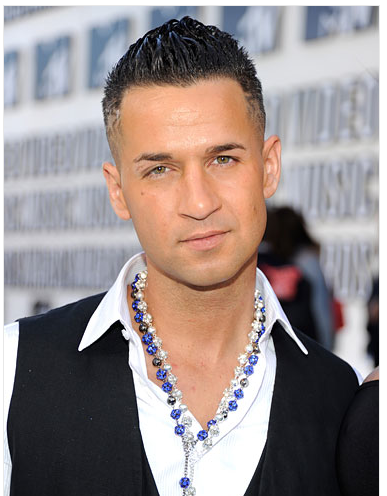 Lose the beads and you look great.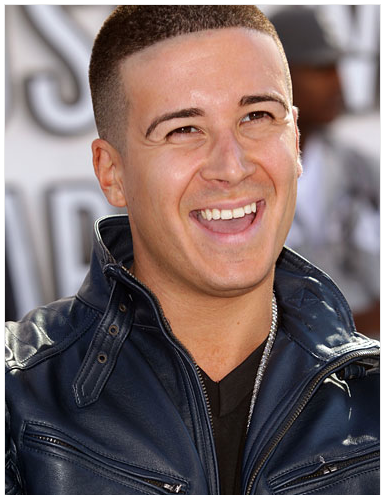 Vinny: YOU BANGED THE STATEN ISLAND DUMP/FERRY last night!??!@!?@ and you begged another girl to go on a date with you. YIKES.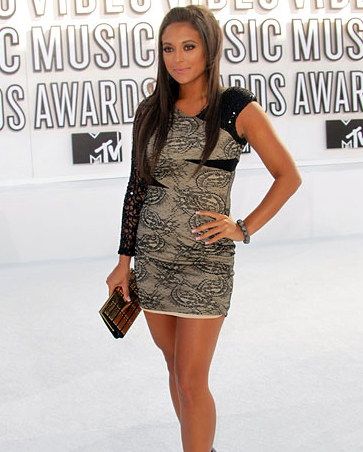 Sammi Sweetheart: You might be the most annoying person on TV this season, but you have been looking great. Not in love with the dress though.
Snooki: I swear  I thought she was Lil Kim for a second. How did she become black?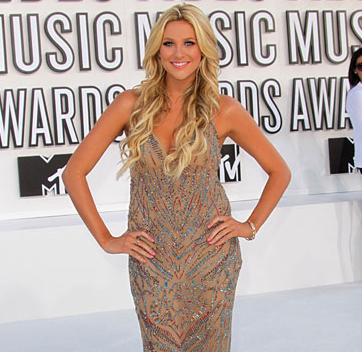 Steph Pratt: The BEST nip/tucking I have ever seen. EVER. The girl went from ugly to BEAUTIFUL.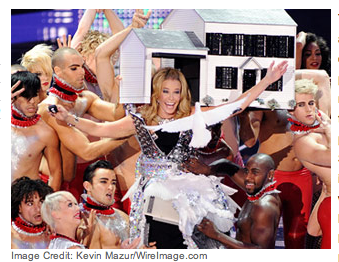 And Chelsea Handler: One of the worst hosting jobs I have ever seen. EVER. You know she claims to be 34? She looks minimum 45. She and Rachel Zoe should start a club.
What did you think of the VMAs?
12 Responses to "Were there any celebrities at the VMA's?"