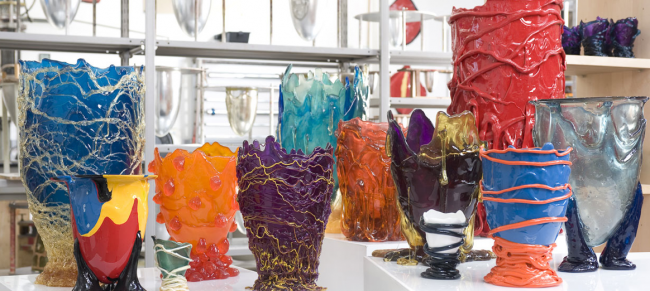 I saw these in Barney's yesterday.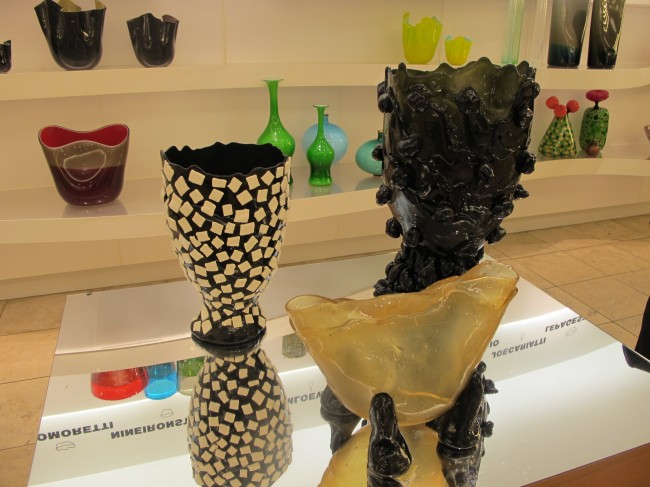 I sauntered up to that black and white one and then delicately touched my finger to the rim….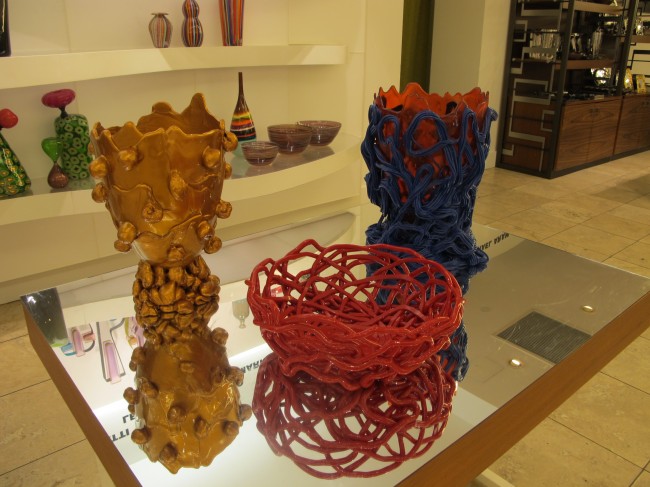 Imagine my surprise when the thing wobbled! ITS RUBBER. Not just rubber, rubber that costs over $1000.
Not kidding. Its by an Italian company called Fish Design.
Now, these may or may not be hideous, but $1000 for rubber? Um, no. On the other hand, at least you don't have to worry about them breaking!
4 Responses to "Some very expensive rubber."