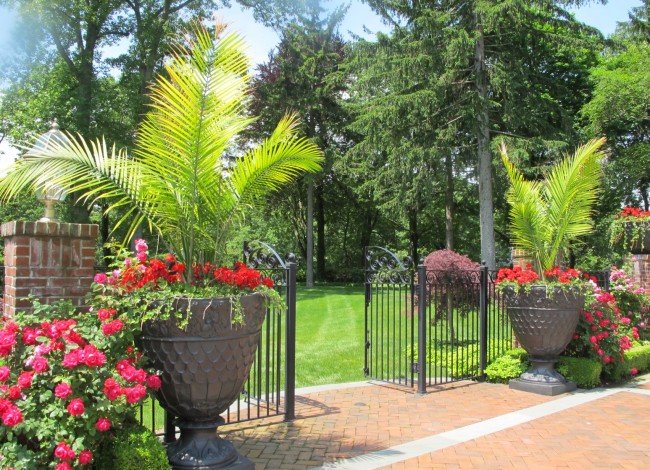 So, you know how I go to my MIL's place in NJ for the summer and complain about it for 3 straight months? Well, I came back for the weekend because we painted Cookie's room this week (Stay TUNED! WOOHOO!) and my husband thought I should show you what I'm complaining about. That way, you will all know what a complete and utter bitch I am.
So, behold. The view from my bedroom window: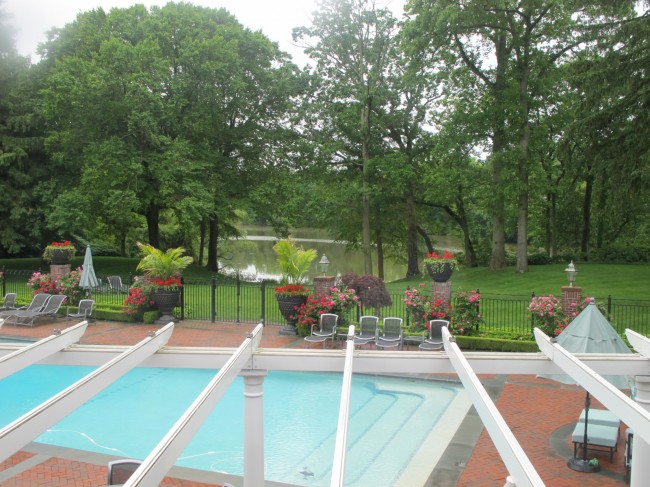 (You aren't crazy, these pictures are from different days. Some of from June when the roses were blooming. The gloomy ones are from today.)
Anyway, its my last weekend here until spring… Bye Bye NJ!