I'm not getting over Ikat anytime soon. I suggest that people stop suggesting its gonna go "out" cause I will still like it anyway.
But then again, I still like zebra rugs and lucite. So maybe you all shouldn't go by me.
So this window bench/daybed  featured in Lonny is heavenly. I want to read Elle Decor and blog on that bed while drinking iced coffee. (If I said curl up with a good book, you would know I was lying. Not that I dont read, I do…But lets not pretend that I think of reading before blogging!)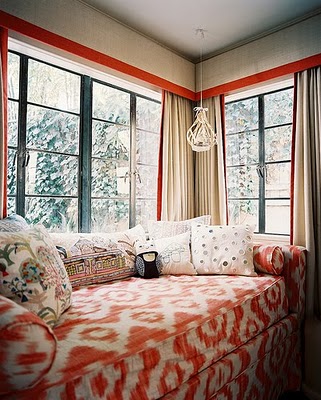 Perhaps the best desk chair I have ever seen. I need to copy that.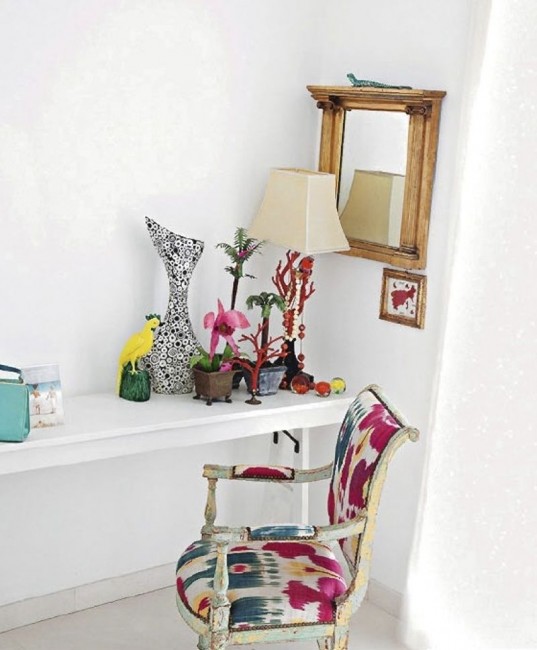 Another window seat. But what is really calling me here are those glossy, creamy walls. And the books. And that carpet. And the wood.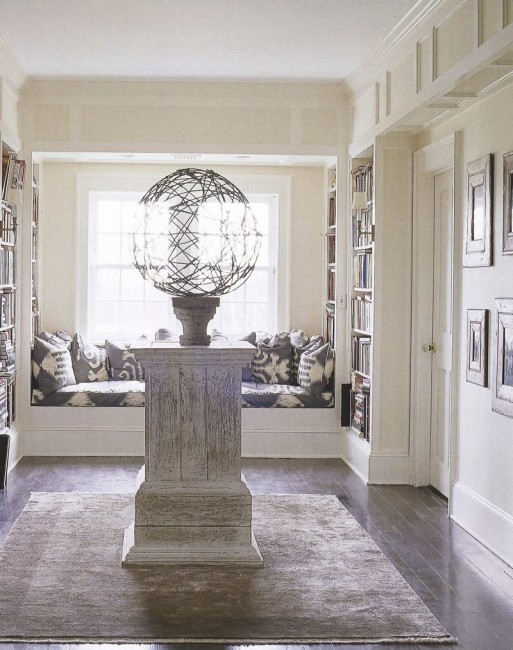 All photos via The City Sage.